SNL Coronavirus Precautions — Get Your Front Row Audience Seat and Stay Safe
Saturday Night Live will be returning to Rockefeller Center very soon, but with some changes because of the Covid-19 pandemic.
As many remember, the final three episodes of the 45th season of the sketch comedy show were produced and filmed remotely. This time around, SNL will be back in Studio 8H with a live audience. Tickets are already available for folks to go see the first few episodes in person, but a list of coronavirus precautions and rules have been put in place for those attending the show.
All ticketed guests will be required to take a Covid-19 test when arriving to the show's taping. "This is a self-administered lower nasal antigen test with results yielded before the show," the instruction reads on SNL's website, along with temperature checks.
Additionally, masks/protective face coverings must be worn at all times while inside the building. "No bandanas, no gaiters, no masks with vents will be allowed," the instructions continue.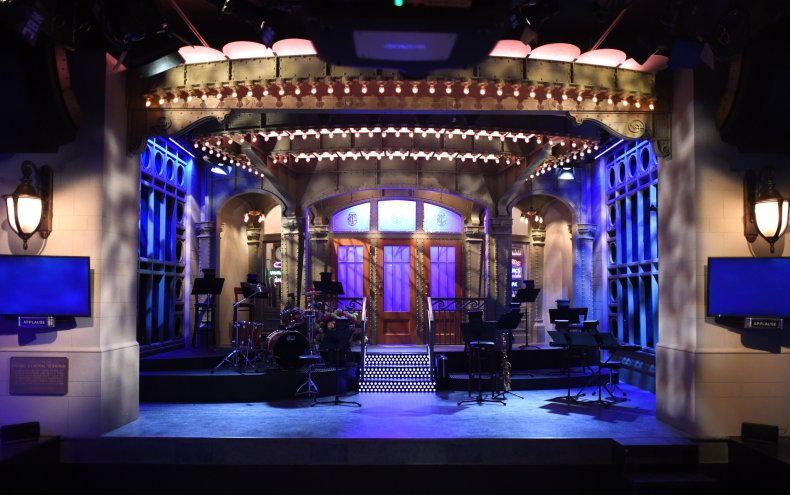 Prior to admission before the show, guests must answer a series of questions pertaining to their recent exposure to the coronavirus. "Are you exhibiting any symptoms related to COVID-19?" "Have you exhibited any symptoms to COVID-19 in the last 14 days?" "Have you had a positive COVID-19 test within the past 14 days?" are among the questions you will be asked, along with whether or not you traveled anywhere recently that has seen a spike in coronavirus cases.
The list of coronavirus hotspots is subject to change, depending on New York State travel advisories.
The rules involving the number of tickets for each applicant for the taping are also important to consider, since applications should request either two, seven, eight or nine tickets.
This figure depends on the size "your 'social bubble,'" the website dictates, defining "social bubble" as "a group of people, related or unrelated, who have repeatedly entered into close contact (defined as <6 feet) with all others in that group, on multiple occasions prior to the night of the show."
Promptness is also important this time around, SNL's precautions add. "Please note that all people for whom you've requested tickets must come to the show, in order for any of you to be seated," the site continued. If you exhibit a temperature of 100.4 or higher, you, along with your social bubble, will not be admitted into the studio audience. The same applies for anyone who tests positive for coronavirus.
Saturday Night Live returns to NBC on October 3 at 11:30 p.m. with Chris Rock hosting and Megan Thee Stallion performing.