Las Vegas Shooting Singer on 'SNL' with Wonder Woman Gal Gadot: Tom Petty and Hummus Take Center Stage on Sketch Show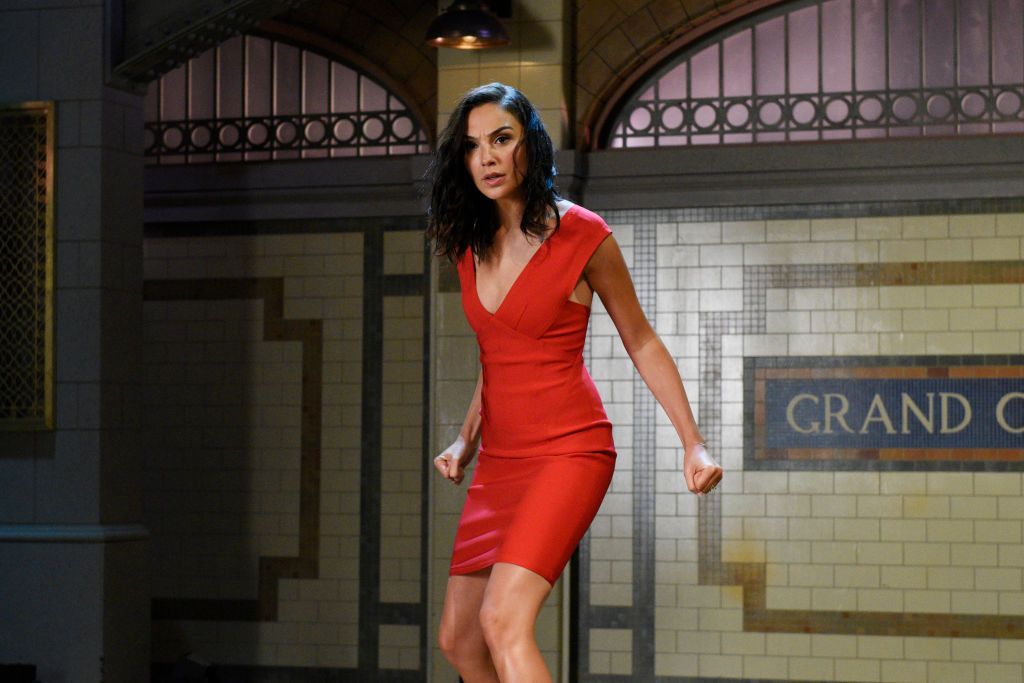 Country singer Jason Aldean struck a note of defiance opening the second episode of the new Saturday Night Live series, playing a rendition of Tom Petty's "Won't Back Down."
The country singer was on stage last Sunday when Stephen Paddock sprayed the crowd with bullets for 10 minutes from the 32nd floor of the Mandalay Bay Resort and Casino in Las Vegas, killing 58 and injuring more than 500.
"This week we witnessed one of the worst tragedies in American history. Like everyone I'm struggling to understand what happened that night and how to pick up the pieces and start to heal," Aldean said starting the show. "So many people are hurting."
The singer, who was dressed all in black including a black cowboy hat, added "We hurt for you and we hurt with you, but you can be sure we're going walk through these tough times together every step of the way."
"Because when America is at its best, out bond and our spirit is unbreakable," the county singer said.
The week had also seen the death of rock star Petty on Monday at the age of 66, giving the cover song added poignancy.
Israeli actress Gal Gadot hosted the episode of the long-running variety show, in the first episode of the show broadcast live in Israel.
"This might be a huge mistake … in every sketch they have me eating hummus," she quipped in Hebrew with English subtitles.
In one skit, Gadot reprised her role in summer blockbuster Wonder Woman, and locked lips with Kate McKinnon, playing one half of a lesbian couple stranded on Wonder Woman's home of Themyscira, disappointed to find they are the only gay couple present on the island.
In other sketches Gadot spoofed the Kardashians and joked about O.J. Simson.