SNL: Larry David Holocaust Jokes Don't Go Down Well With Viewers As Alec Baldwin's Trump Offers Advice to Weinstein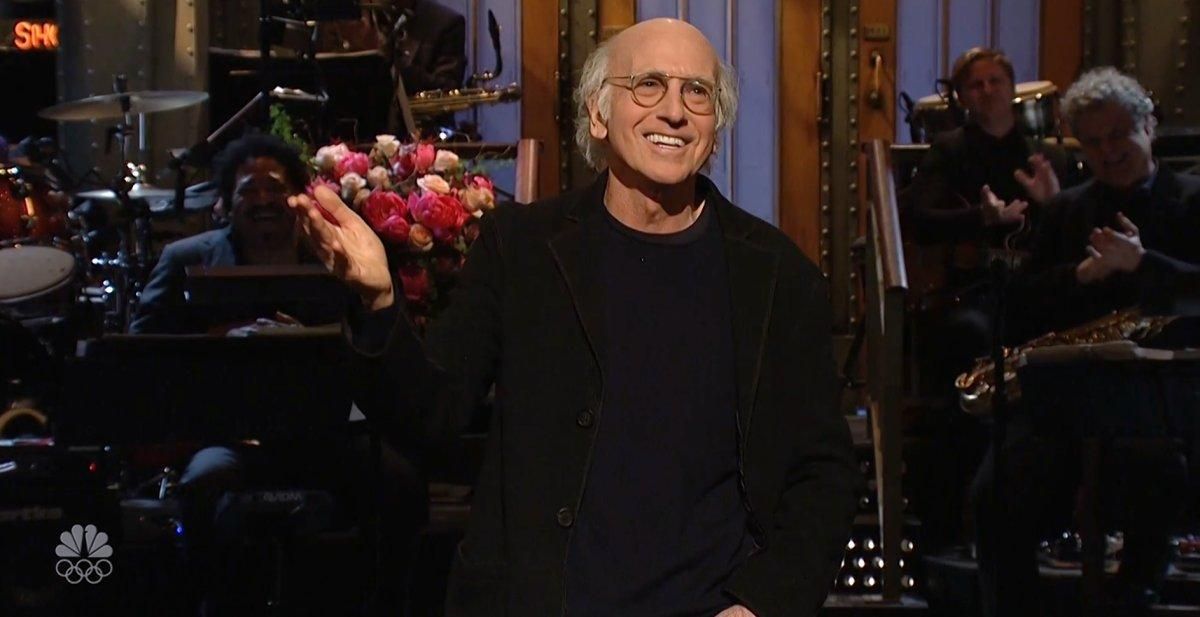 Larry David started his Saturday Night Live hosting gig with a joke that's been slammed as seriously insensitive by some viewers - and defended by others.
The Curb Your Enthusiasm star wrapped up his intro with a joke about picking up women in concentration camps.
David said: "I've always been obsessed with women, and I've often wondered if I'd grown up in Poland when Hitler came to power and was sent to a concentration camp, would I be checking women out in the camp? I think I would."
"However, there are no good opening lines in a concentration camp," David said.
The criticism from some viewers was scathing.
Others though defended the comedian.
David also tackled the scandal surrounding Harvey Weinstein, who has denied multiple accusations of sexual assault, joking about the movie producer's Jewish background.
"Not all but many of them are Jews," David said in reference to the Weinstein scandal. "I don't like when Jews are in the headlines for notorious reasons. I want 'Einstein discovers the theory of relativity,' 'Salk cures polio.' What I don't want? 'Weinstein took it out.'"
"I consistently strive to be a good Jewish representative," David said. "When people see me I want them to say 'Oh, there goes a fine Jew for you!'"
The Weinstein scandal was also referenced in the shows opening skit, in which Alec Baldwin's Donald Trump ended up naked in a cold shower with a dirty Paul Manafort, played by Alex Moffat.
Getting their backs eagerly scrubbed by Kate McKinnon's Attorney General Jeff Sessions and Beck Bennet's Mike Pence, Trump muses that it's too late to help Weinstein.
"What an idiot that Harvey Weinstein is," Baldwin tells Moffat. "He could have gotten away with it all if only he had gotten himself elected president." Trump himself was accused of sexual assault on the campaign trail.