'SNL' Star Michael Che Defends Kevin Hart Amid Oscars Exit, Says Academy Nominated Mel Gibson Last Year
Kevin Hart may be out as host for the 91st annual Academy Awards ceremony, but Michael Che came to the fellow comic's defense by highlighting the board's recognition of Mel Gibson—an actor who has been criticized for making homophobic and anti-Semitic comments.
During Saturday Night Live's latest "Weekend Update" segment, Che addressed Hart's decision to step down from hosting the Oscars in February 2019 after a series of his homophobic tweets that resurfaced. The 35-year-old, in doing so, pointed out the Academy's decision to recognize Gibson in the Best Achievement in Directing category for his work in Hacksaw Ridge in 2017 despite his former controversial comments.
"Well, that was short," Che began, "Kevin Hart had to step down as host of the upcoming Academy Awards because of homophobic tweets from 2011. But didn't the Academy nominate Mel Gibson for an award just last year?"
"Also, if Kevin Hart isn't clean enough to host the Oscars, then no black comic is. The only black comic I know that's cleaner than Kevin Hart is booked for the next three to 10 years," Che concluded his rant as a picture of convicted comedian Bill Cosby's photo appeared.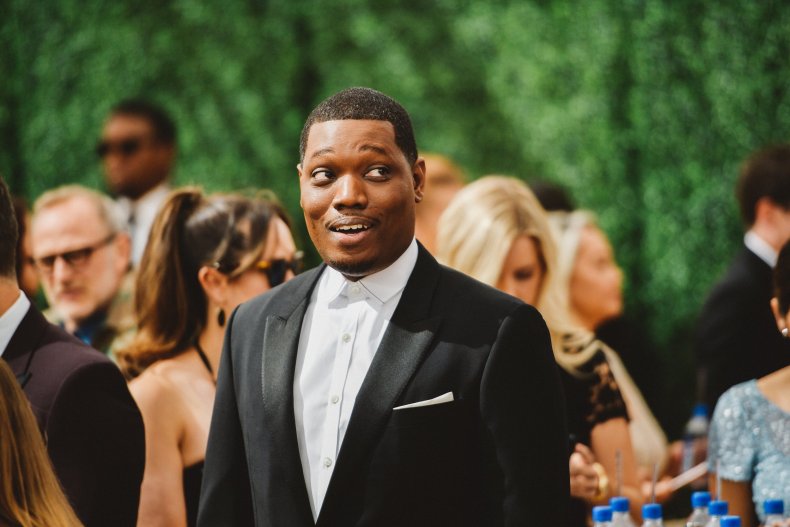 Back in 1991, Gibson made homophobic remarks in an interview with Spanish newspaper El Pais where he detailed how gay men engage in sexual intercourse. He also explained how his "look" doesn't "lend" himself to be considered gay.
"They take it up the ass...this is only for taking a shit," Gibson, now 62, said at the time, according to the Advocate. "With this look, who's going to think I'm gay? I don't lend myself to that type of confusion. Do I look like a homosexual? Do I talk like them? Do I move like them?"
Aside from Gibson's 1991 comments, the Braveheart actor's 2006 arrest report claimed the actor made anti-Semitic remarks, saying: "The Jews are responsible for all the wars in the world!" Gibson later addressed this comment by explaining to Variety's "Playback" podcast how it was "an unfortunate incident."
Hart, 39, initially confirmed last Wednesday he would host the Oscars in 2019. His announcement came after much speculation that he would likely tackle the role after late-night host Jimmy Kimmel helmed the position for two years. However, he later pulled out of the gig on Friday after refusing to delete the resurfaced tweets following the Academy's request.
"I have made the choice to step down from hosting this year's Oscar's....this is because I do not want to be a distraction on a night that should be celebrated by so many amazing talented artists," Hart tweeted. "I sincerely apologize to the LGBTQ community for my insensitive words from my past."
Hart continued to tweet, "I'm sorry that I hurt people.. I am evolving and want to continue to do so. My goal is to bring people together not tear us apart. Much love & appreciation to the Academy. I hope we can meet again."
Che isn't the first to support Hart amid his Oscar's controversy. Academy Award winner Kevin Kline told TMZ last Thursday how Hart is "very funny" and people should "lighten up" because "making jokes about gay people, about Jews [and] about Afro-Americans" was once "common thought for stand-up comedians." Nick Cannon, in turn, unearthed old homophobic tweets shared by Amy Schumer, Sarah Silverman and Chelsea Handler.