'SNL' Takes Aim at Fox News' Fawning Over Trump With Laura Ingraham Opener
Saturday Night Live (SNL) opened with a satire of Fox News on Saturday, featuring Kate McKinnon as Laura Ingraham and a handful of comments about President Donald Trump. The cold open was designed like Ingraham's show, The Ingraham Angle.
"Hello, again. I'm Laura Ingraham and you're watching The Ingraham Angle which re-airs on Telemundo as La Madre del Diablo," McKinnon began the opener. "Later in the program, celebrities in California are whining about some tiny wildfires, while our heroic president is under constant attack from rain."
The cold open also spoke of voter fraud, joking it seemed more likely all Hispanics voted twice in the midterm election rather than suburban women rebelled against the Republican party.
"You can't dismiss that idea simply because it isn't true and sounds insane," McKinnon, as Ingaham said. 'In fact, let's add that to our list of 'feel' facts. Which aren't technically facts, but they just feel true. Like — Latinos can have a baby every three months. Santa is Jesus' dad. If the Earth is so warm, then why are my feet cold? Blackface is a compliment."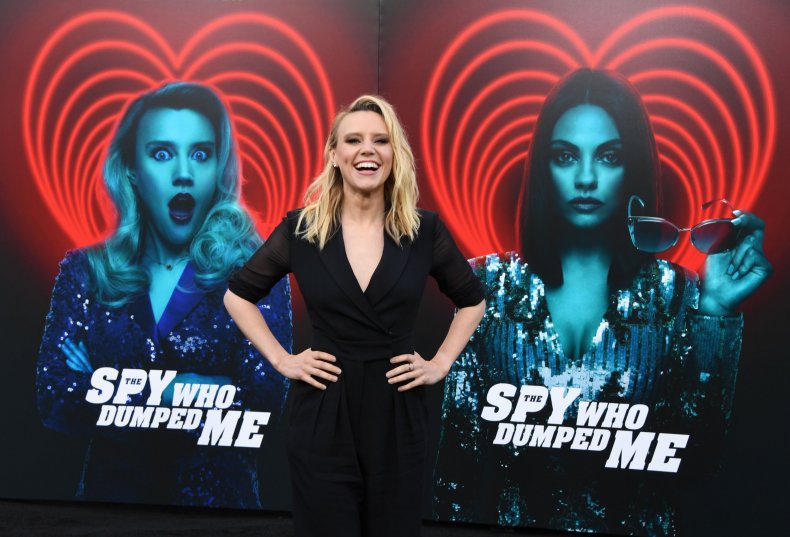 A fake Mark Zuckerberg was also featured on the sketch. "Zuckerberg" had to remind himself to blink as he conversed with Ingraham about recent a Facebook scandal that suggested Facebook knowingly employed a public relations firm to collect information on, and smear critics of the social media site.
Pete Davidson appeared in the sketch as Barstool Sports's "Tommy Smokes", real name Tom Scibelli, a real-life guest who appeared on Ingraham's show Thursday evening. On The Ingraham Angle, Smokes appeared as a millennial vaper. "There's nothing cooler than blowing a fat cloud like that," Scibelli said while exhaling the E-cigarette. "They call me the 'Colossus of Cloud.' It helps my swag. It helps my drip. I just love walking around. It's really good for getting chicks, too. I started about a year ago and haven't looked back since.
Scibelli trolled Ingraham on the show as he talked with a Doctor about the "art of vaping."
Davidson teased the interaction from The Ingraham Angle on SNL. "You're not trolling me, right? You're a real expert on e-cig laws?" McKinnon asked. Davidson responded. "Oh, for sure. I've got that swag. I've got that drip drip."
McKinnon continued: "And our producers have fully vetted you? Because we bumped Supreme Court Justice Clarence Thomas to speak with you."
Davidson told McKinnon, as Ingraham, she made the right choice because his "puff puff game is dilly dilly."