Snoop Dogg Blasts Trump And Wants to 'Make America Crip Again'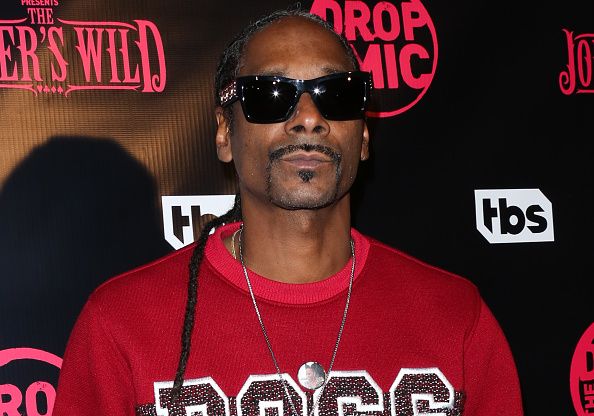 Snoop Dogg wants to "Make America Crip Again."
The rapper's new song slams President Donald Trump in its opening line: "The president said he wants to make America great again, f--- that shit, we're going to make America crip again," he says.
The rap legend's new song continues to rip the president on his recent tweets attacking the NFL players who kneel during the national anthem to protest racial injustice.
Earlier this week, Trump criticized the league for an apparent lack of respect after NFL Commissioner Roger Goodell announced players would merely be encouraged to stand for the anthem.
Newsweek subscription offers >
"The NFL has decided that it will not force players to stand for the playing of our National Anthem. Total disrespect for our great country!" Trump said.
Newsweek subscription offers >
Snoop Dogg also defends NFL free agent Colin Kaepernick in the new track, who started the league protest when he kneeled on the field last year.
"Colin Kaepernick was blackballed," Snoop Dogg raps. "This still America with three K's, believe that sh-t."
This is not the first time Snoop Dogg has lashed out on the president with a song. In March, his video to the remix of the song "Lavender" by Canadian group BadBadNotGood showed an assassination on a clown dressed as President Trump.
The video is set in an alternative reality where the United States is inhabited by clowns. The Trump parody clown named Ronald Klump is on the television announcing the deportation of all "doggs." Later in the video, Snoop points a toy gun at Klump and fires, with a sign reading "Bang" that comes out of the gun and leaves the clown standing.
Senator Marco Rubio criticized the rapper for the video and said to the entertainment website TMZ that "Snoop shouldn't have done that.
"We've had presidents assassinated before in this country so anything like that is really something people should be very careful about," said Rubio.
Recently, rap legend Eminem came under fire for tearing into Trump during a cypher at the BET Awards on October 10. In the freestyle, he blasts the president and challenges him.
"Trump when it comes to giving a shit you're stingy as I am. Except when it comes to having the balls to go against me you hide 'em. 'Cause you don't got the fucking nuts like an empty asylum," rapped Eminem.
Like Snoop, Eminem also put his support behind Kaepernick and those who are kneeling to protest during the anthem.
"Fuck that. This is for Colin. Ball up a fist. And keep that shit balled, like Donald the bitch," he says.
Snoop Dogg Blasts Trump And Wants to 'Make America Crip Again' | U.S.