Snoop Dogg Infuriated After Uber Eats Driver Won't Deliver Food Order
Commenters on a viral TikTok were quick to call out Algorithm rapper Snoop Dogg for publicly complaining about his recent Uber Eats order that was never delivered.
Posted by hip-hop aggregate account @rap on TikTok, the viral video has been liked 371,800 times and has received more than 4,100 comments.
The video, which shows Snoop Dogg scrolling through his text conversation with the delivery driver, includes audio of a profanity-laced rant directed at the Uber Eats employee.
"Motherf****r from Uber Eats didn't bring my f*****g food," he exclaimed.
Revealing that the driver texted multiple times informing him that they had arrived with the order but left because the location was "not a safe place," it can also be seen that after the driver said they had arrived, they started an 8-minute timer, customary for Uber Eats orders.
After the 8 minutes expired, and multiple attempts to contact the rapper, the driver left, also customary for Uber Eats orders.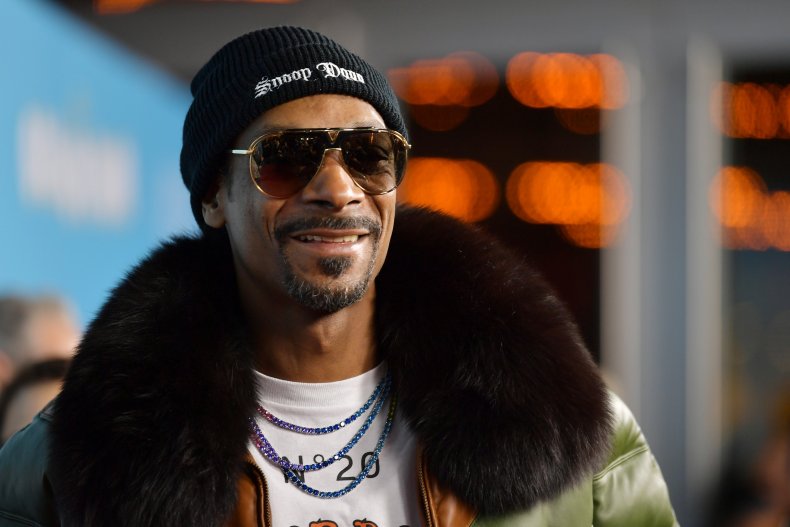 According to Uber's website, food delivery drivers are expected to contact customers upon arrival at delivery locations. If the customer doesn't promptly respond, drivers indicate that they did not receive an answer, sending an additional notification. In the event that a customer is completely unresponsive, Uber Eats drivers are advised to cancel the order altogether.
While the viral video appears to show the Uber Eats driver following company protocols, Snoop Dogg remained furious that his delivery was not completed.
"Talking about he arrived... this is not a safe place," he lamented. "Punk motherf****r where my food at?"
In the viral TikTok's comment section, many users sided with the delivery driver and pointed out that the Long Beach rapper's failure to respond within 8 minutes was to blame for the canceled order.
"Maybe don't leave him for 8 minutes," TikTok user @sniffomode wrote in a comment that's been liked 2,609 times.
@msanonymous112, whose comment has been liked more than 5,400 times, responded with a similar message. "Well he tried to give you your food," they wrote. "You answered late and he didn't feel safe."
In a comment that has been liked 1,200 times, TikTok user @lunadalight said that they are a Snoop Dogg supporter, but could not agree with how he treated the Uber Eats driver.
"Bro first time Snoop say anything that I don't stan," they wrote. "You waited 8+ minutes to respond."
"There is a limit on wait, time is money. [Uber Eats] ain't no charity," they added.
While Snoop Dogg has not offered any further public comment on the now-viral video, the hip-hop icon will soon take center stage, performing alongside longtime collaborator Dr. Dre, Eminem, Kendrick Lamar and Mary J. Blige during the Super Bowl LVI's highly-anticipated halftime show on February 13 in Los Angeles, California.
An Uber spokesperson told Newsweek, "We truly regret Snoop Dogg's frustrating experience. We have reached out to apologize and refunded him for the order."
Newsweek reached out to Snoop Dogg for comment as well.