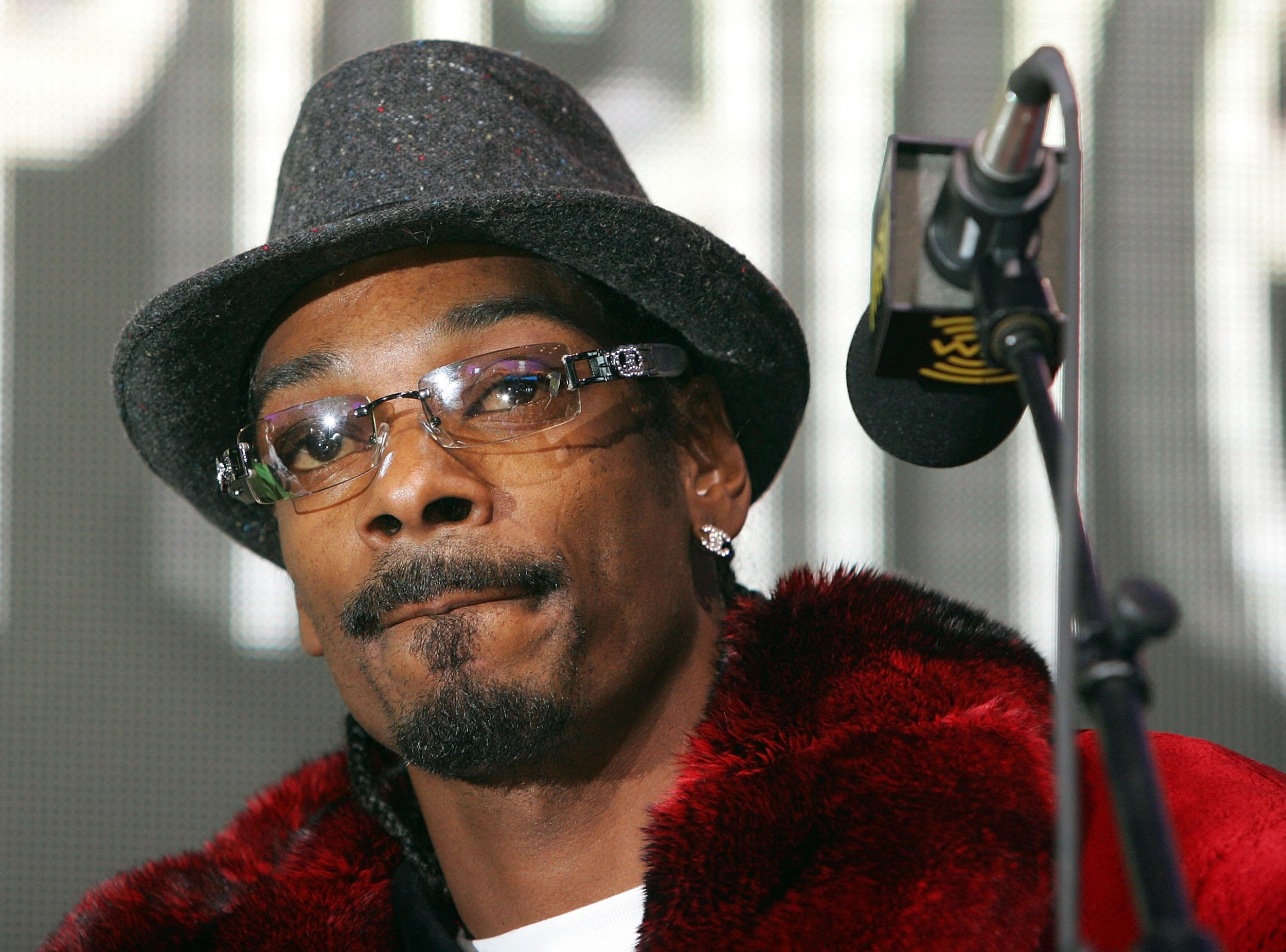 Rapper Snoop Dogg hit out at President Donald Trump in an expletive laden rant published online on Tuesday, calling the president's supporters racist, including fellow musician Kanye West.
Speaking with DJ Suss, Snoop Dogg, whose real name is Calvin Cordozar Broadus Jr. asserted that anyone who likes Trump is "racist."
After DJ Suss told the rapper that "a lot of his fans" get upset if the president is criticized on his show, Snoop Dogg, responded: "Well, you need to know that a lot of your fans is racist."
"I don't give a fuck," the 46-year-old rapper said. "I tell them straight up."
"If you like that n***** you motherfucking racist," he said.
Snoop Dogg said Trump "drew the lines" of division by "pointing motherfuckers out and singling them out" during his time in the White House.
"Before him, there were no lines. Everybody was everybody, we respected everything. We didn't trip," the rapper said.
Then, the rapper took aim at Kanye West, saying he considered him to be "right with" other Trump supporters.
"Kanye too," Snoop Dogg said. "Don't forget about him too. Fuck you too," Snoop Dogg said.
"Throw him in the bag too, cause he right with them motherfuckers," the rapper said.
Snoop Dogg's comments were not the first time the rapper has hit out at West over his support for Trump.
After West made controversial comments asserting that 400 years of slavery sounded "like a choice," Snoop Dogg posted a video hitting out at the musician, calling him a "dumb motherfucker."
He also posted a photo of a photoshopped "white Kanye," writing "the new Kanye, well all white now."
West has been a staunch supporter of the president, sharing a message in April this year calling Trump "my brother."
"You don't have to agree with trump but the mob can't make me not love him," West wrote.
"We are both dragon energy," the rapper said of Trump. "He is my brother. I love everyone,"
West said that while "I don't agree with everything anyone does...that's what makes us individuals. And we have the right to independent thought."