Snoop Dogg Stands Over Trump's Dead Body in Promotional Picture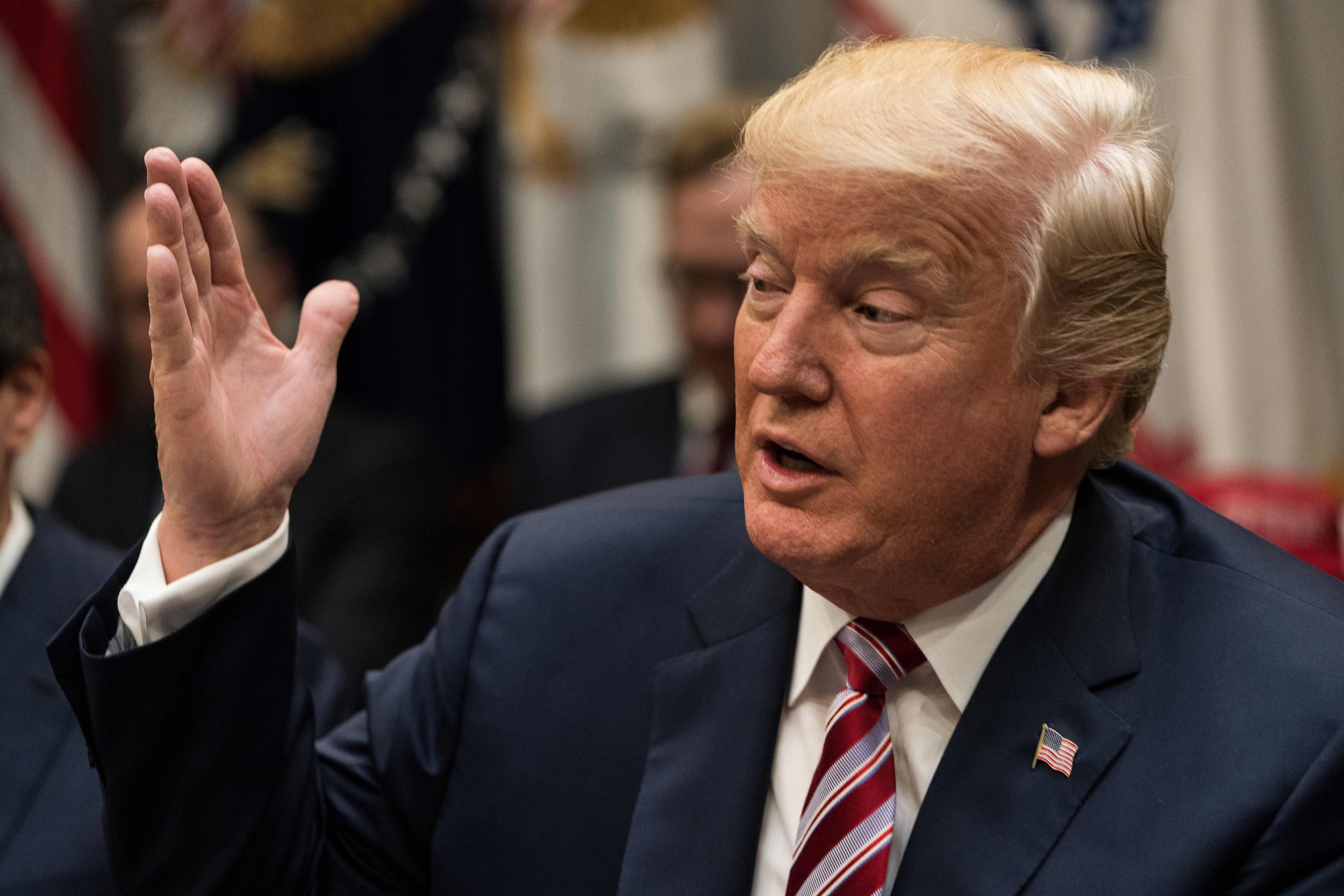 Snoop Dogg has become the latest celebrity to pose with Donald Trump's "dead body," sharing an image of himself standing over the president's corpse.
The musician posted the picture to his Twitter feed on Wednesday, but removed the image shortly afterwards, Mediaite reported. It is not clear whether complaints on social media prompted the image to be taken down, although a number of people complained about the image.
The image was intended to promote Snoop's new EP Make America Crip Again, in which he raps: "The president says he wants to make America great again. F*ck that shit. We gonna make America crip again."
It's not the first time Snoop has shared his dislike of Trump. He did a video in March of himself pointing a gun at a clown dressed like the Republican president.
"The ban that this motherf****r tried to put up; him winning the presidency; police being able to kill motherf****rs and get away with it; people being in jail for weed for 20, 30 years and motherf****r that's not black on the streets making money off of it; but if you got color or ethnicity connected to your name, you've been wrongfully accused or locked up for it, and then you watching people not of color position themselves to get millions and billions off of it," Snoop told Billboard of his issues with the president, which inspired the video.
Newsweek subscription offers >
The rapper isn't the first person to share an image of Trump's imagined death. Comedian Kathy Griffin was photographed by Tyler Shields holding the president's severed head back in May; which prompted a backlash on social media and an apology from Griffin, although she has since backtracked on her mea culpa stance.
Actor Johnny Depp also faced criticism after joking about the president's death, telling a crowd at Glastonbury Festival in the U.K. over the summer: "This is going to be in the press and it'll be horrible. But I like that you are all a part of it. When was the last time an actor assassinated a president?"
Trump fans at the time slammed Depp for his comments, with some suggesting it was a genuine threat, despite the actor insisting it was a joke.
Snoop Dogg Stands Over Trump's Dead Body in Promotional Picture | U.S.