Snoop Dogg's Lovers & Friends Festival Dubbed Fyre Fest by Skeptical Fans Due to Lineup Problems
A new music festival associated with Snoop Dogg is being slammed for a possibly fake lineup. Some performers listed on the festival's bill claim they have no involvement in the festival, which is scheduled for May 9.
While it appears some talent wasn't notified, big names are attached. Snoop Dogg claimed he is a promoter and talent booker for the festival. On Tuesday, he posted the lineup on his Instagram account. The caption implied he may have been a part of the planning. "I promised you all something huge and here it is: Lovers & Friends festival. May 9th in Los Angeles-The Grounds of Dignity Health Sports Park."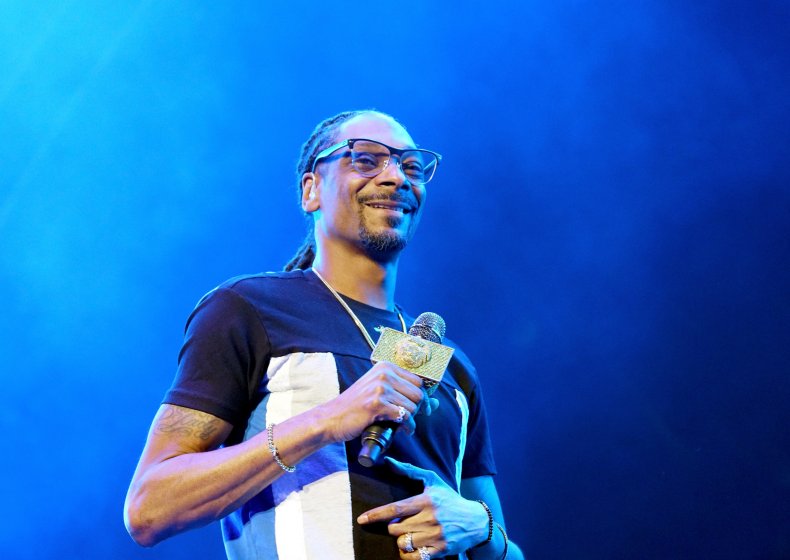 Lil' Kim denied being involved in the festival."This is SO FAKE! I am not a part of this," she wrote on Instagram. Snoop Dogg claimed he may have addressed the wrong representatives for the artist in a video.
Newsweek subscription offers >
"Lil Kim, get at me on the DMs," he said in the video. "So we can get at you about this money. We were just talking to some of your peoples, or we thought we was talking to some of your peoples."
Newsweek subscription offers >
He then claimed everyone else on the lineup is set in stone. "As far as everyone else on the show, 100 percent confirmed. Make sure you get your tickets when that sh*t come out cause they're gonna go fast. I mean real fast."
Artist Muse also denied being involved. "Best wishes on this show but pls [sic] take my name off this flyer." Eve responded with a similar note. "Ummm…this is a lie. I'm not on this concert," she commented on Instagram.
Rapper Twista was one of the first to speak against the lineup in an Instagram comment. "AINT NO DEPOSIT HIT MY ACCOUNT FOR THIS SHOW," he wrote. Twista wasn't the only one to comment against the festival. Later, however, he changed his tune and claimed he'd be performing "all of the hits."
A handful of celebrities and verified accounts liked and commented on Snoop Dogg's post. Vanessa Hudgens, Webbie Trill, Fat Joe and Elise Neal showed support for Snoop Dogg's lineup announcement.
Even Usher and Amerie, who are listed on the Lovers & Friends lineup, have publicized the festival. On Tuesday, both shared the lineup on their Instagram stories.
There is also some controversy about Megan Thee Stallion. While her name on the lineup, she is expected to play the Broccoli City Festival on May 9 in Washington, D.C. Fans commented on the double booking with confusion and claimed her involvement must be fake given the distance between the District of Columbia and Los Angeles.
Some online bystanders have begun to doubt the legitimacy of the festival.
Fyre Fest was an exclusive music festival that left hundreds of attendees stranded in the Bahamas in 2017. Creator Billy McFarland went to prison for mail and wire fraud.
Snoop Dogg's Lovers & Friends Festival Dubbed Fyre Fest by Skeptical Fans Due to Lineup Problems | Culture