Snow Crab Fishery Implicated in Whale Deaths, Loses Sustainability Certification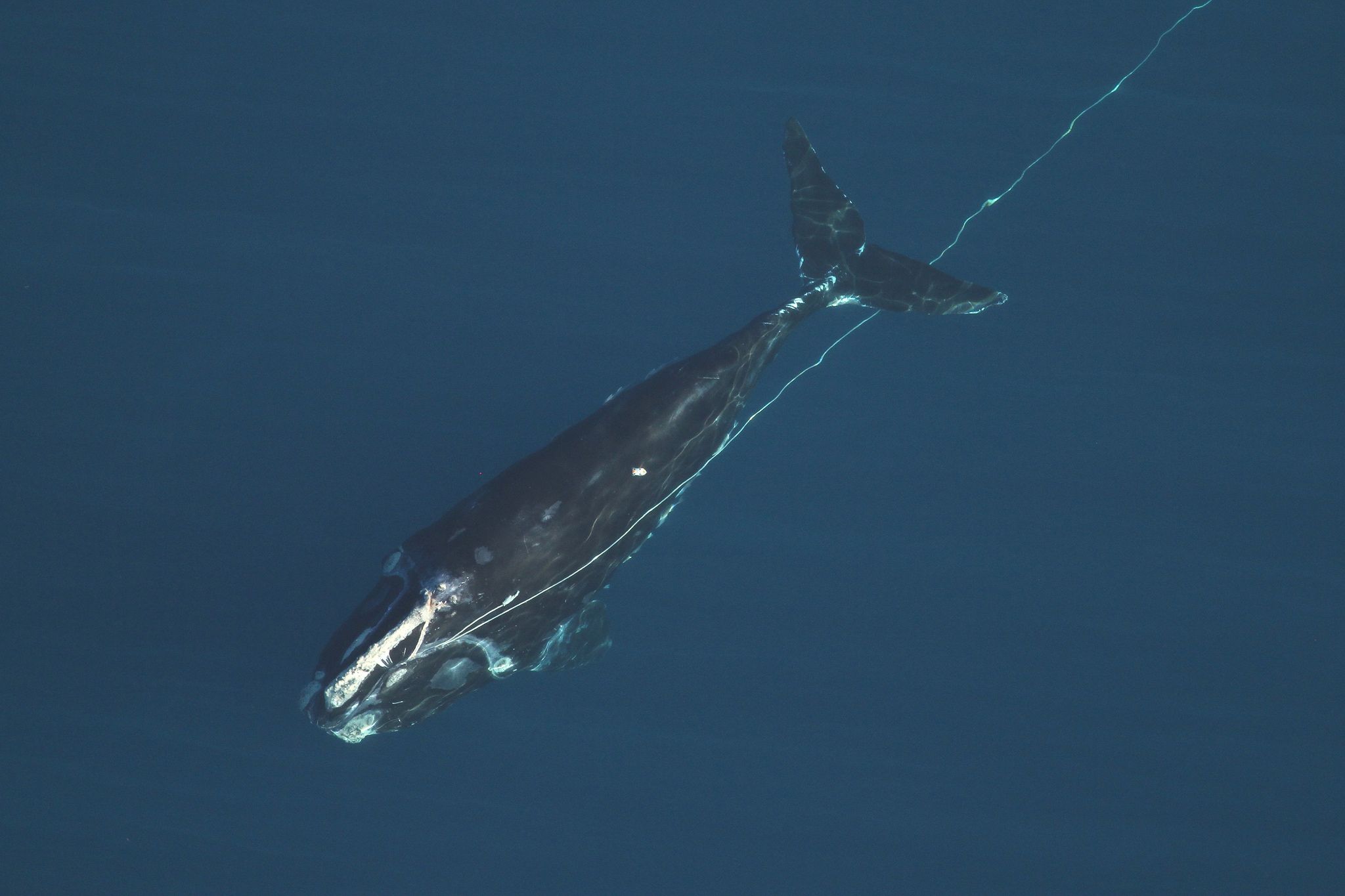 Eating snow crab could indirectly contribute to the deaths of endangered whales, an audit found.
A snow crab fishery in the Gulf of St. Lawrence, between Quebec and Newfoundland, Canada, was blamed in the deaths of at least two endangered North Atlantic Right Whales, according to a March 20 report by CBC. Recently, the bodies of 12 North Atlantic Right Whales were discovered. Six underwent "necropsies," or animal autopsies. Two of them were entangled in snow crab fishing gear.
Because of this finding, the fishery lost its sustainability certification, and the blue label that goes with it. The London-based Marine Stewardship Council offers certification to seafood companies that operate sustainably, with minimal lasting damage to the environment, but after this audit, they rescinded permission for the fishery to use that label. Now, sustainability-minded consumers may want to pick something else to eat.
The Marine Stewardship Council certified the fishery in 2012. Now they've revoked the certification, but they can re-audit the fishery in the fall. If they make change that improve safety for North Atlantic right whale populations, then they may be re-certified.
However, fishing gear has a history of causing death among non-target marine life species, and it may be hard to disentangle the harvesting of one animal with the inadvertent death of another species. In January, the Blue Water Fishermen's Association started a petition to remove protections for Leatherback sea turtles because the restrictions require them to avoid certain areas and modify their nets to avoid killing the sea turtles.
However, North Atlantic right whales have been hit particularly hard by the fishing industry. A major source of their demise is getting caught in fishing gear and collision with fishing ships. There are only 100 breeding females left alive, and the National Oceanic and Atmospheric Administration estimates that the species will be extinct by 2037.