Snow in the South: Forecast Predicts Snowfall in Alabama, Georgia, Mississippi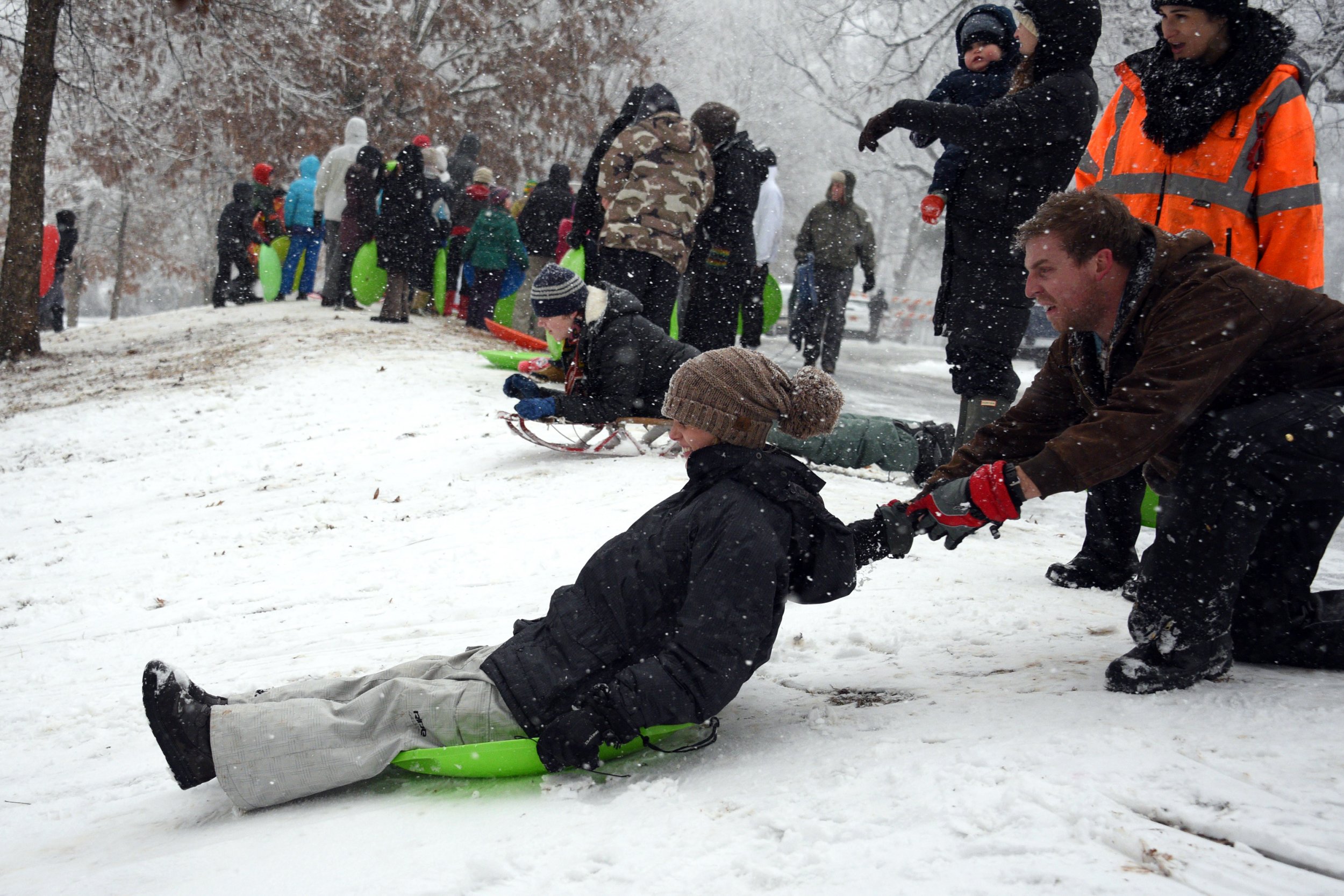 The southern United States could see major snowfall in the coming days as a winter storm system moves through the Midwest and across the South and Northeast.
Several southern states may get as much as three inches of snow, according to Weather Channel forecasts. The winter storm is expected to move into the area on Monday night and remain through to Wednesday.
Winter storm warnings have been issued in parts of Mississippi to Alabama, northern Georgia, south-central Tennessee and western North Carolina. Winter weather advisories have been issued from northern Louisiana to western Virginia and West Virginia.
The storm will first bring rain into the area before it changes to snow, sleet and ice by Tuesday, according to the Weather Channel. Rain is expected to change to snow from the Ohio Valley down to parts of Kentucky, Tennessee, northern Alabama, Mississippi and another Louisiana on Monday night.
Parts of the south could see up to a few inches of snow accumulation from eastern Kentucky to east Tennessee, western North Carolina, southwest Virginia, north Georgia, north and central Alabama, central Mississippi and potentially northern Louisiana, the Weather Channel predicted.
AccuWeather Senior Meteorologist Kristina Pydynowski warned travel could become "slippery and treacherous as roads rapidly turn from wet to slushy and icy." Drivers and pedestrians were urged to travel with extreme caution.
The majority of the accumulating snow is expected from Mississippi to Tennessee and western North Carolina, but it could drop in other areas, AccuWeather reported. The National Weather Service Forecast Office in Birmingham, Alabama, warned that snow could last between two to three hours and "could be locally heavy and impact the morning commute."
An Arctic cold front could reach as far south as the Gulf Coast, AccuWeather Meteorologist Rob Richards said. Temperatures in Little Rock, Arkansas are expected to drop to the low 20s on Monday, while temperatures could reach freezing levels on Tuesday in New Orleans.
Richards said that "many locations across this part of the country will be about 10 to 20 degrees below average" on the coldest day of the storm.