A winter storm hitting Kentucky on Thursday caused a massive pileup on a busy interstate and hundreds of collisions.
In Montgomery County in eastern Kentucky, a wreck involving between 50 to 75 vehicles caused a stretch of I-64 to be closed between exit 110 and exit 101, Sheriff David Charles said in a statement on Facebook.
As of Thursday evening, crews were still clearing all the accidents and stuck vehicles on the interstate, according to Charles.
"Deputies are routing as many passenger vehicles from westbound to the eastbound side," the sheriff said in his update at 5:41 p.m. "East bound is open with one lane. If current progress holds the entire westbound side may be open in 1-2 hours."
Kentucky Governor Andy Beshear declared a state of emergency in response to the winter weather, which also closed local roadways and caused power outages.
"We are urging Kentuckians to stay off the roads if possible," he said in a statement. "The weather we are continuing to see across Kentucky is dangerous."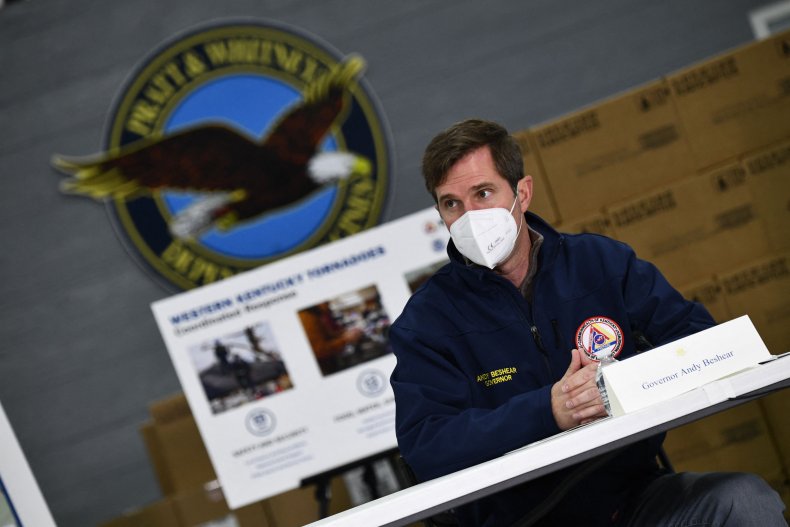 Beshear also said on Twitter that there "are already hundreds of reported car accidents across the state due to the severe winter weather" and that he had deployed the Kentucky National Guard to assist road crews and police.
Kentucky State Police said on Twitter Thursday afternoon that they closed a stretch of I-64 in nearby Carter County because of a jackknifed tractor-trailer. State police could not be reached for details about the crash.
A map of closures showed that stretches of I-64 east of Lexington remained closed on Thursday. Lexington police responded to 102 non-injury accidents and accidents that involved non-fatal injuries, the Lexington Herald-Leader reported. Elsewhere, winter weather closed portions of I-75, which runs north and south through the state.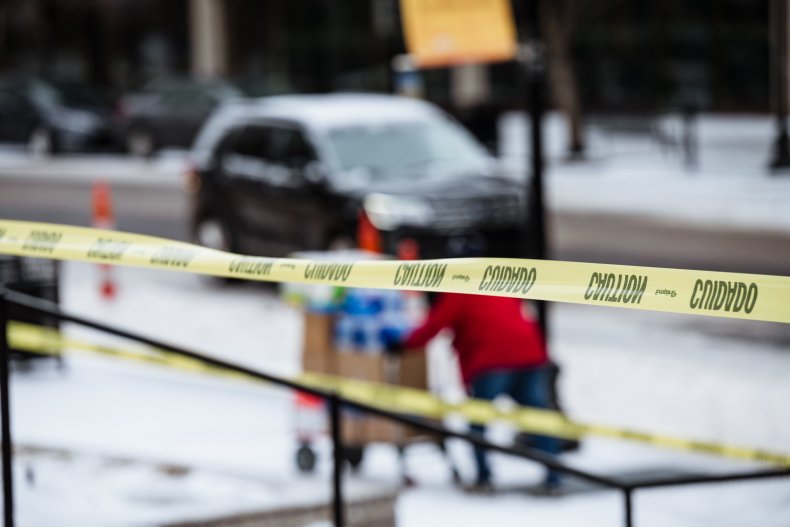 The National Weather Service has issued a winter storm warning for parts of the state that will remain in effect until 10 p.m. The service's office in Paducah, Kentucky said Thursday evening that parts of the state saw 5 to over 6 inches of snow.
Central Kentucky will see snow diminish this evening but roads could remain slick and temperatures will drop into single digits tomorrow morning, according to the National Weather Service.
Meanwhile, eastern Kentucky is expected to see snow overnight, with a possible accumulation of 1 to 3 inches. The area is expected to see sunny weather over the weekend with temperatures rising to the 40s.