When Is It Going to Snow? Maine Expected to See Winter Weather This Week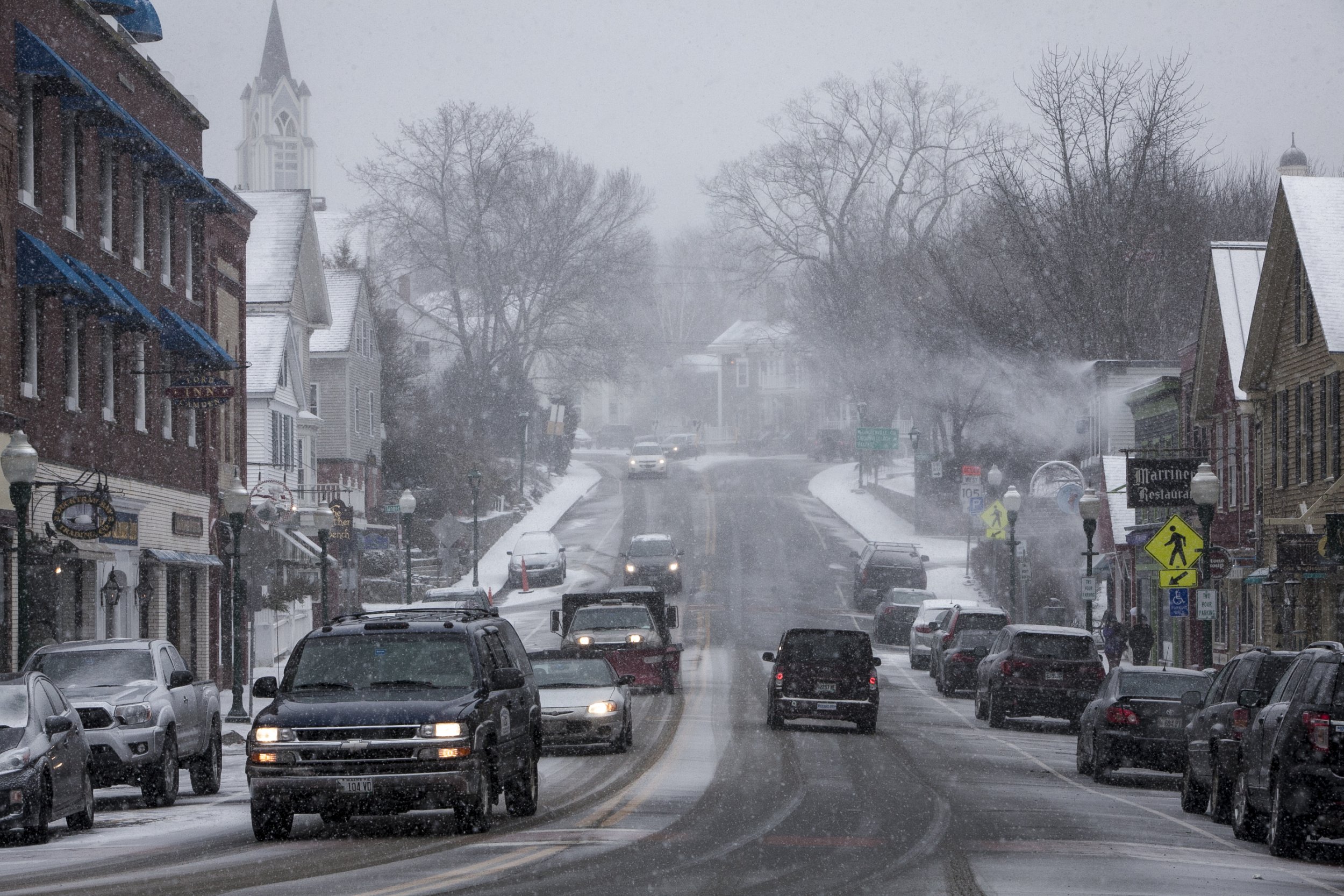 With dropping temperatures, the winter coats, hats and gloves have come out across much of the country. As fall heads into winter, some parts of the Northeast have experienced their first frost, and snow is expected to hit Maine this week.
Some parts of the state had a few inches of snow last week, and Maine could be in for more over the next few days, according to the National Weather Service. Snow has been forecast for Tuesday night to possibly continue into Wednesday morning.
Precipitation is expected to begin Tuesday, just north of Bangor, as rain and then move north to the area around Clayton Lake, Estcourt Station and Fort Kent, where 5 to 6 inches of snow have been forecast. In Caribou, the forecast predicted 4 inches of snow, and in Presque Isle, 2 inches.
There was a hazardous weather outlook in the forecast from the National Weather Service Monday. "Snow and rain Tuesday night is expected to turn to all snow over central and northern areas and continue into Wednesday morning. Significant accumulation of snow is possible late Tuesday night into Wednesday morning across the Central Maine Highlands and northern areas, especially over the higher elevations," said the forecast.
Monday morning the weather across northern Maine was partly cloudy with temperatures in the mid to high 30s. Tuesday was forecast to be similar before the precipitation began that night. Those who live in the affected areas should pay attention to any forecast updates from the National Weather Service, and official advisories as the situation develops.
Other parts of Maine are expected to see rainy conditions Tuesday and later in the week but no rain or sleet conditions.
The National Oceanic and Atmospheric Administration released its updated forecast for the winter 2018-2019 outlook Thursday. The winter is forecast to be average or warmer than average across most of the country. No part of the United States is expected to see colder than average temperatures all winter long.
Some portions of the U.S., such as the southeast, are expected to see above-average levels of precipitation, while parts of the west are expected to see continued drought conditions.