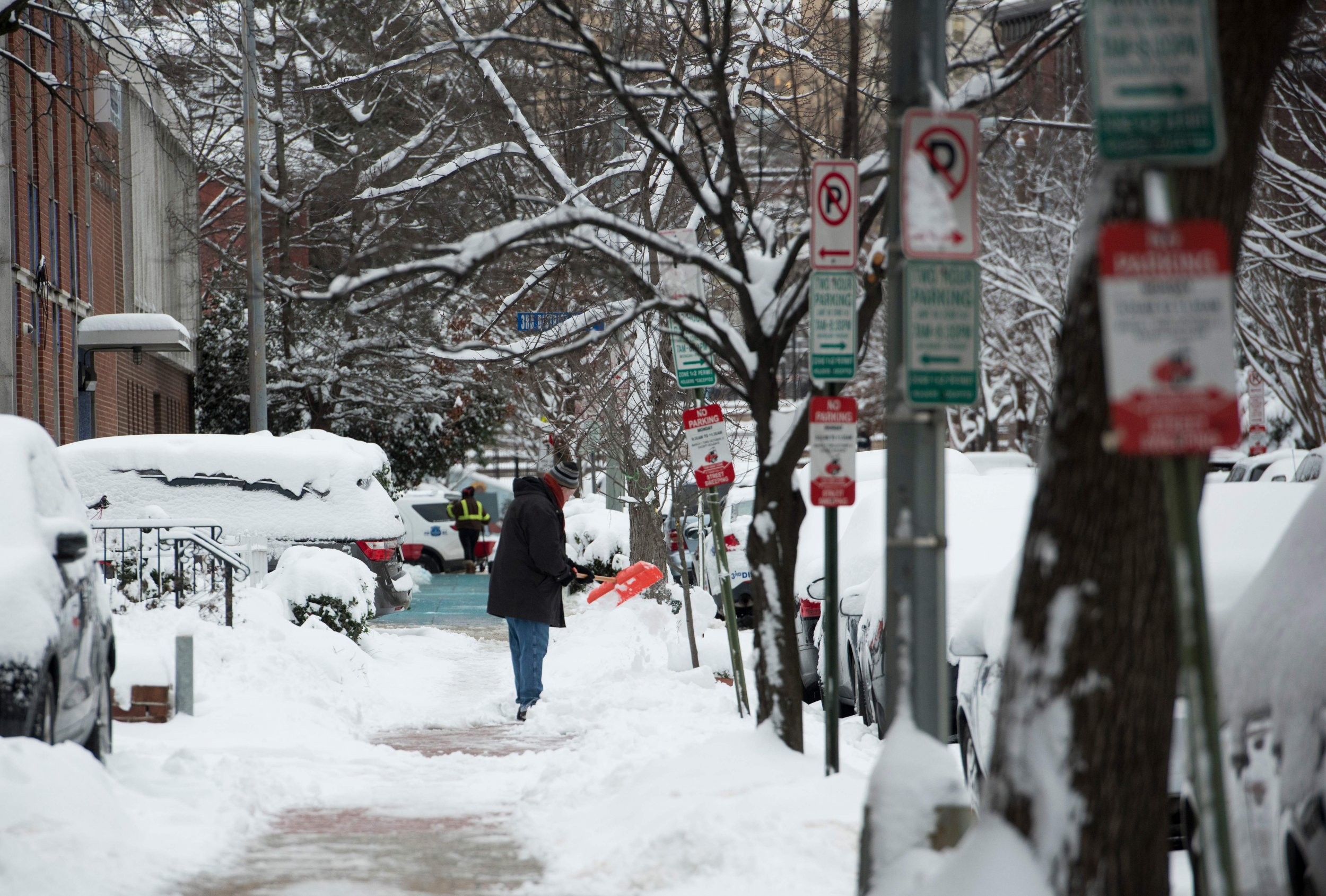 The weekend weather forecast is still uncertain for most parts of the mid-Atlantic and New England where there is the potential for significant winter weather Friday through Sunday.
There was no hazardous weather expected Wednesday through the evening and into Thursday but from there there was the chance for significant heavy weather, according to the National Weather Service. The hazardous weather outlook issued by the NWS was for southern Connecticut, northeast New Jersey and southeast New York.
"There is the potential for a significant winter weather event this weekend, however there is still relatively low certainty regarding the details of precipitation types and potential impacts," said the outlook.
More serious weather was expected in the mid-Atlantic region. There the hazardous weather outlook was issued for northern Delaware, northeast Maryland, central New Jersey, northern New Jersey, northwest New Jersey, southern New Jersey, east-central Pennsylvania, northeast Pennsylvania and southeast Pennsylvania.
That outlook said there would likely be snow Thursday evening into Friday and it could potentially cause hazardous travel that might impact the commute Friday morning. That weather was mainly expected in northwestern New Jersey and in the Poconos.
Saturday and Sunday's weather was more difficult to predict as of Wednesday because it was still far off. The severity of the weather at that point was difficult to determine and whether or not the snow and freezing conditions would happen was unclear. Once the weekend approaches the forecast will become more certain and there might be winter weather advisories issued if necessary.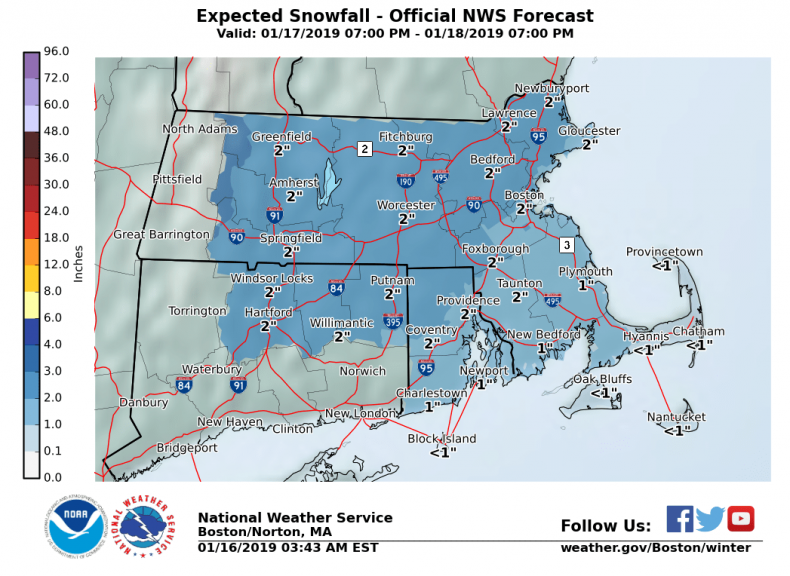 More north around the areas of southwest Maine and southern New Hampshire there was also snow likely in the forecast for the weekend. The NWS forecast said there was a winter storm possible over the weekend with significant snow accumulation in coastal areas from Saturday night and into Sunday.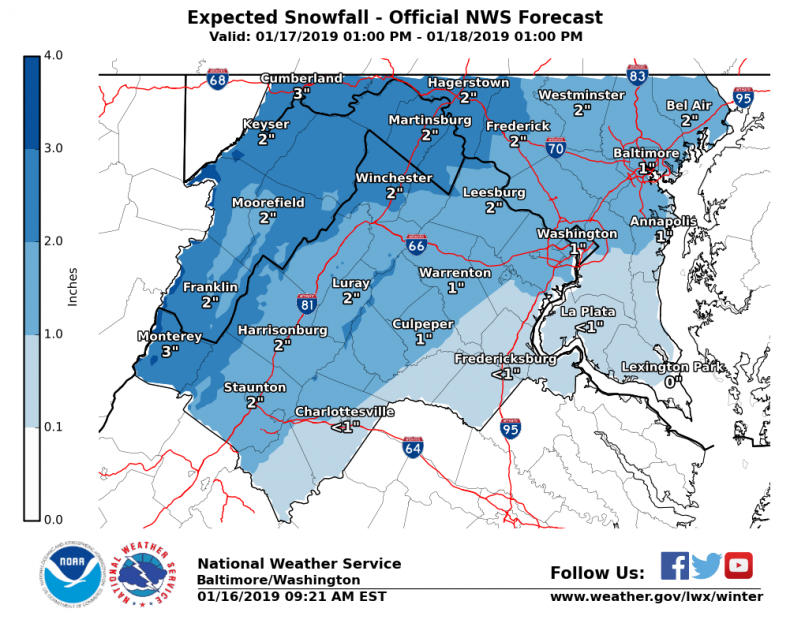 In the areas of Baltimore and Washington D.C. the forecasts showed a winter weather advisory for Wednesday and into the evening. There was some snow and wintery weather expected Thursday with some accumulation expected. There was also a chance of a winter storm there though the forecast was not finalized.
All of the forecasts are subject to change and are still undetermined so anyone in the mid-Atlantic area and along the coast should keep an eye on the forecasts and the updates from the NWS and their local news stations as well.
​