How Much Snow Will We Get? Winter Storm Nika to Dump Up to 8 Inches in New York City, 5 on Long Island, 12 in Boston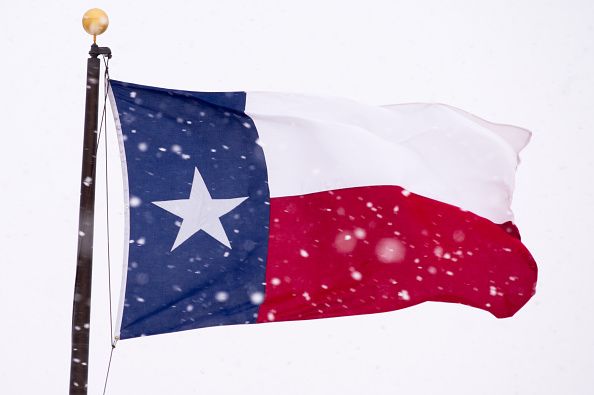 Winter storm Nika is expected to bring a "teeth-bitingly" cold winter across the U.S. this year.
Residents in south Texas awoke to a rare blanket of snow that fell across San Antonio, Houston and Austin on Thursday night, up to three inches in some cities.
Snowfall in South Texas is an unusual sight—the northern and western parts of the state receive snow most years, but the southern region hasn't seen flakes in more than a decade.
Texans shared their excitement on social media, calling it a "Christmas miracle" and sharing photos of the nearly three inches of snow.
This is the first real snowfall for southern and southeastern Texas since 2004, when a Christmas Eve storm brought up to 13 inches of snow to cities that hadn't experienced snow for 15 to 20 years prior. The storm left about five inches in Corpus Christi, more snow than in all previously recorded years combined. In San Antonio, the 2.5 inches was especially unusual—the city's last major snowfall was in 1987, when 1.3 inches accumulated.
Texans expressed delight and shock at the unexpected weather.
Some users were amazed that Texas could receive snow so soon after being struck by Hurricane Harvey.
Even though the snow will likely clear up over the weekend, it put some Texans in the holiday spirit.
Schools in the region delayed their start time, and a couple of private schools in San Antonio canceled classes for the day.
Snowstorms in earlier years have been met with just as much excitement, even in cities like Dallas where snow is more common.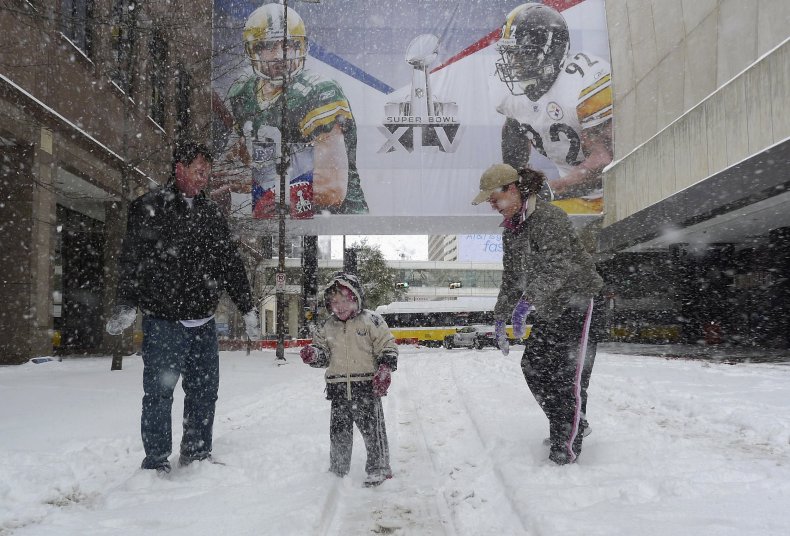 A Dallas snowstorm in 2011 caused major flight delays and cancellations, right before the city was scheduled to hold the Super Bowl. Texans scrambled to prepare for the teams' arrivals and the 100,000 football fans who came to town.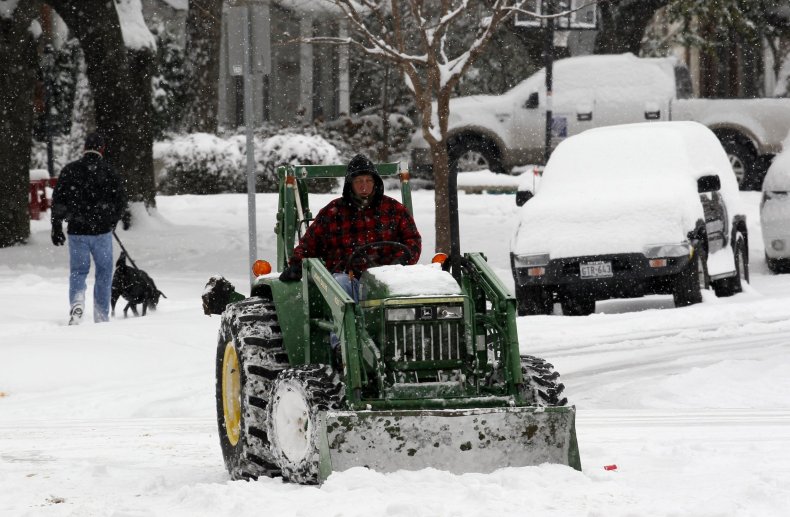 The flurries in southern Texas started off slowly last night, before accumulating into a couple of inches by the morning.
By late Friday morning, some snow had melted away. Temperatures are still low, but there is no precipitation expected tonight.