Snowboarder Hagen Kearney admitted to using a racial slur in an Instagram post Saturday morning.
Kearney, 30, is representing the United States in the 2022 Winter Olympics in Beijing. He wrote that he used "the N word" during an argument in a van ride—while near former teammate Callan Chythlook-Sifsof—in December 2013 and said he is "still ashamed about using that word to this day."
"It was an act of utter stupidity and disgusting behavior on my part," Kearney wrote. "I immediately regretted what I had done."
After the incident, the coaches were notified of his use of the slur and he faced being "let go" from the team, he wrote. He added that he "apologized profusely" to Chythlook-Sifsof to "own up to the horrible word" and "salvage our friendship."
"Callan was reluctant to accept my apology, but she did and I was very grateful for that," he wrote. "I did not have the same head on my shoulders back then as I do now and Callan was a huge part of me changing and growing as human. I am a bigger and better person now."
His post follows Chythlook-Sifsof, who competed at the Winter Olympics in 2010, this week accusing him of "routinely and continuously" using the n-word "intentionally to get under my skin" in an Instagram post. She alleged that at one point he "cupped his hands to his mouth and yelled the n-word on repeat about 20 times as we walked." She also accused him of making rape jokes.
Kearney responded: "At no point during this instance did I fake punch at her, follow her, shout the N word repeatedly, and I have certainly never made rape jokes while being on this team."
A U.S. Ski & Snowboard spokesperson told USA Today on Friday: "The concerns regarding Hagen were dealt with at the time and appropriate action was taken."
Chythlook-Sifsof also accused U.S. snowboarding coach Peter Foley of taking "naked photos of female athletes for over a decade" and making an explicit comment about another woman's appearance to her.
Foley told Newsweek on Friday that he denied the allegations, and a U.S. Ski & Snowboard spokesperson said the allegations were being investigated.
"I'm surprised by the allegations," Foley said. "I vehemently deny the allegations. I'm doing my best to concentrate on supporting the athletes at the Olympics."
Chythlook-Sifsof, in a separate post, called out the team's culture, which she said "protected this behavior."
"Things have been normalized that are not okay," she wrote.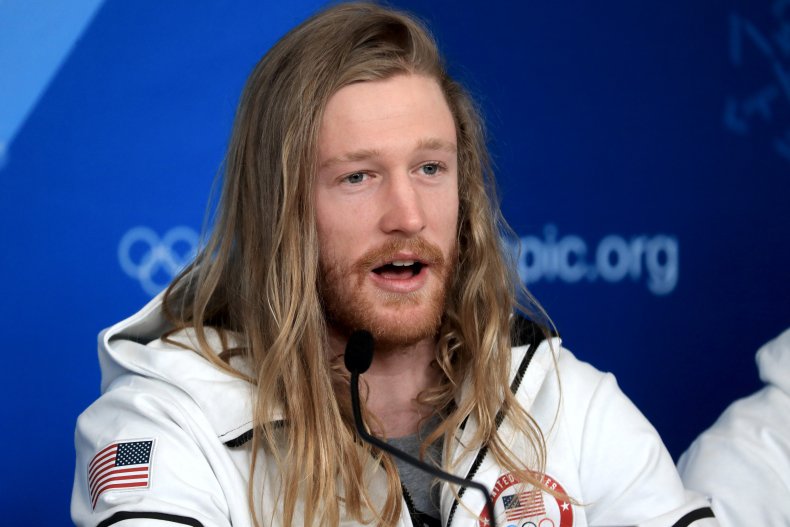 Uncommon Knowledge
Newsweek is committed to challenging conventional wisdom and finding connections in the search for common ground.
Newsweek is committed to challenging conventional wisdom and finding connections in the search for common ground.
About the writer
Andrew Stanton is a Newsweek weekend reporter based in Maine. His role is reporting on U.S. politics and social issues. Andrew joined Newsweek in 2021 from The Boston Globe. He is a graduate of Emerson College. You can get in touch with Andrew by emailing a.stanton@newsweek.com. Languages: English.