Snowboarders Sue Alta Ski Resort for Constitutional Violation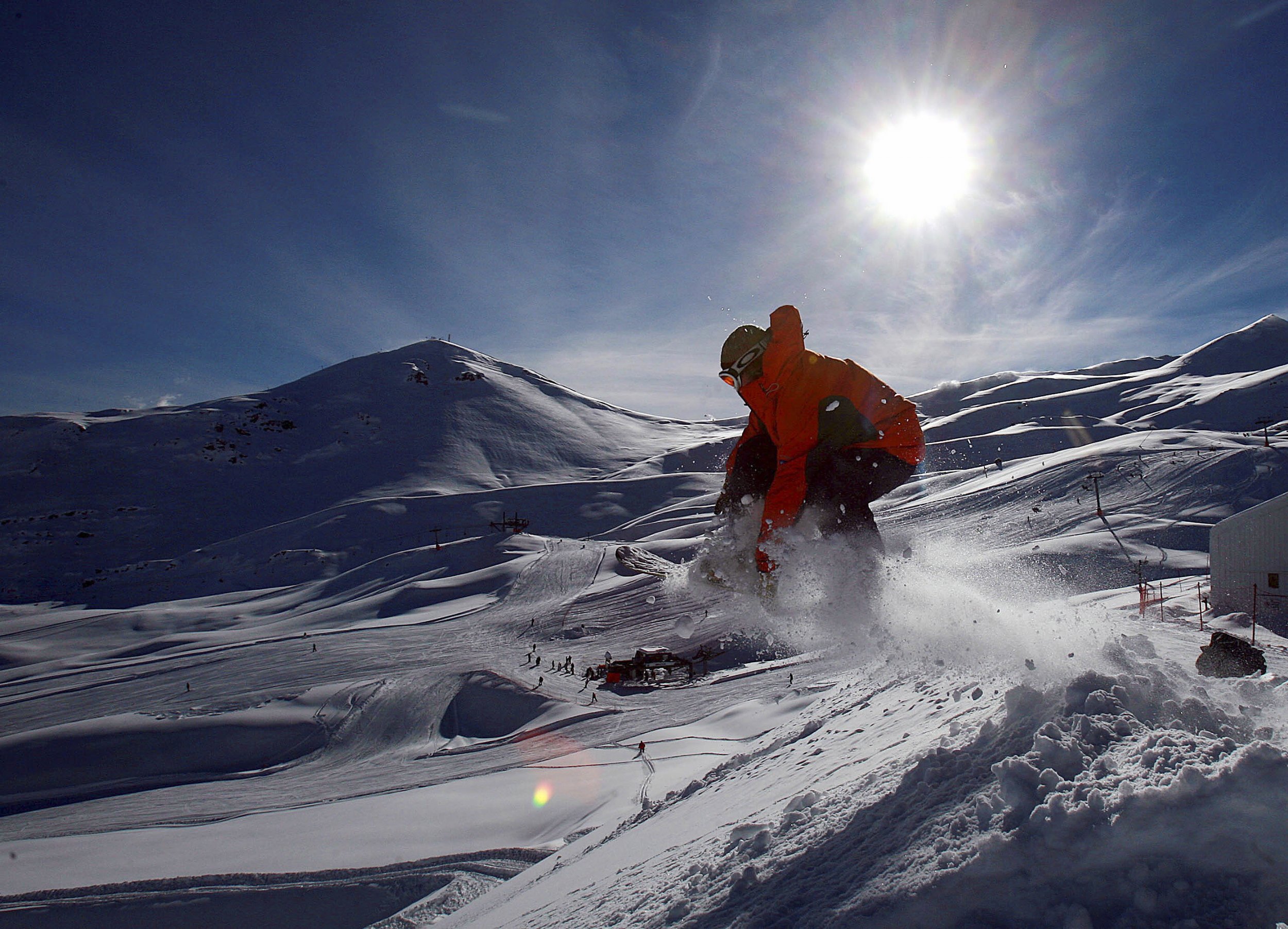 Alta Ski Resort, one of Utah's most popular locations for skiing, has historically prohibited snowboarders. Snowboarders say Alta doesn't allow them simply because they have a reputation among skiers as "riff raff." The Salt Lake Tribune reports that a group of displaced snow shredders are suing the Utah ski resort for violating the 14th Amendment of the Constitution.
Snowboarders filed the lawsuit in January, citing discriminatory treatment after they were turned away from boarding the resort's ski lifts. On Monday they presented oral arguments to U.S. District Judge Dee Benson, as the lawsuit currently faces the threat of being thrown out of federal court.
Attorneys for Alta Ski Lifts Co. argued that the snowboarders couldn't sue under the 14th Amendment, which has been used on cases regarding sexual orientation, gender, and race discrimination. "The 14th Amendment does not contain a right to snowboard," said Robert Rice, an attorney speaking on behalf of Alta Ski Lifts Co. Rice claimed that the snowboarders are attempting to alter the Constitution's guarantee of basic rights to fit their own needs.
Alta cites safety and terrain issues for its refusal of snowboarders and states the exlusion is central to their business plan, as it attracts a particular clientele. The Forest Service, which issues the operating permits necessary for the resort to run on public land, was also present in court. An attorney for the Service stated that the lawsuit could open the floodgates for other lawsuits regarding federal lands to happen.
The snowboarders' attorney, Jonathan Schofield, said that his clients just wanted protection and fair treatment by the Forest Service. Schofield, accusing the resort of harboring a private bias, argued that Alta had no reason to refuse snowboarders from its slopes. "It's about deciding you don't like a group of people," he said in court.
The Salt Lake Tribune said that Benson appeared unconvinced that the prohibition violated the Constitution and asked Schofield to cite previous cases to bolster his argument.
Deer Valley is the only other resort in Utah that doesn't allow snowboarders, and the only other one in the United States is Mad River Glen in Vermont. It remains to be seen if the case will result in a wipe-out for snowboarders, or if they'll be able to shred the snow at Alta after years of having to hit the Snowbird slopes instead.