Snowden: Clinton Would Be Fired for Email Server if She Were a Regular Employee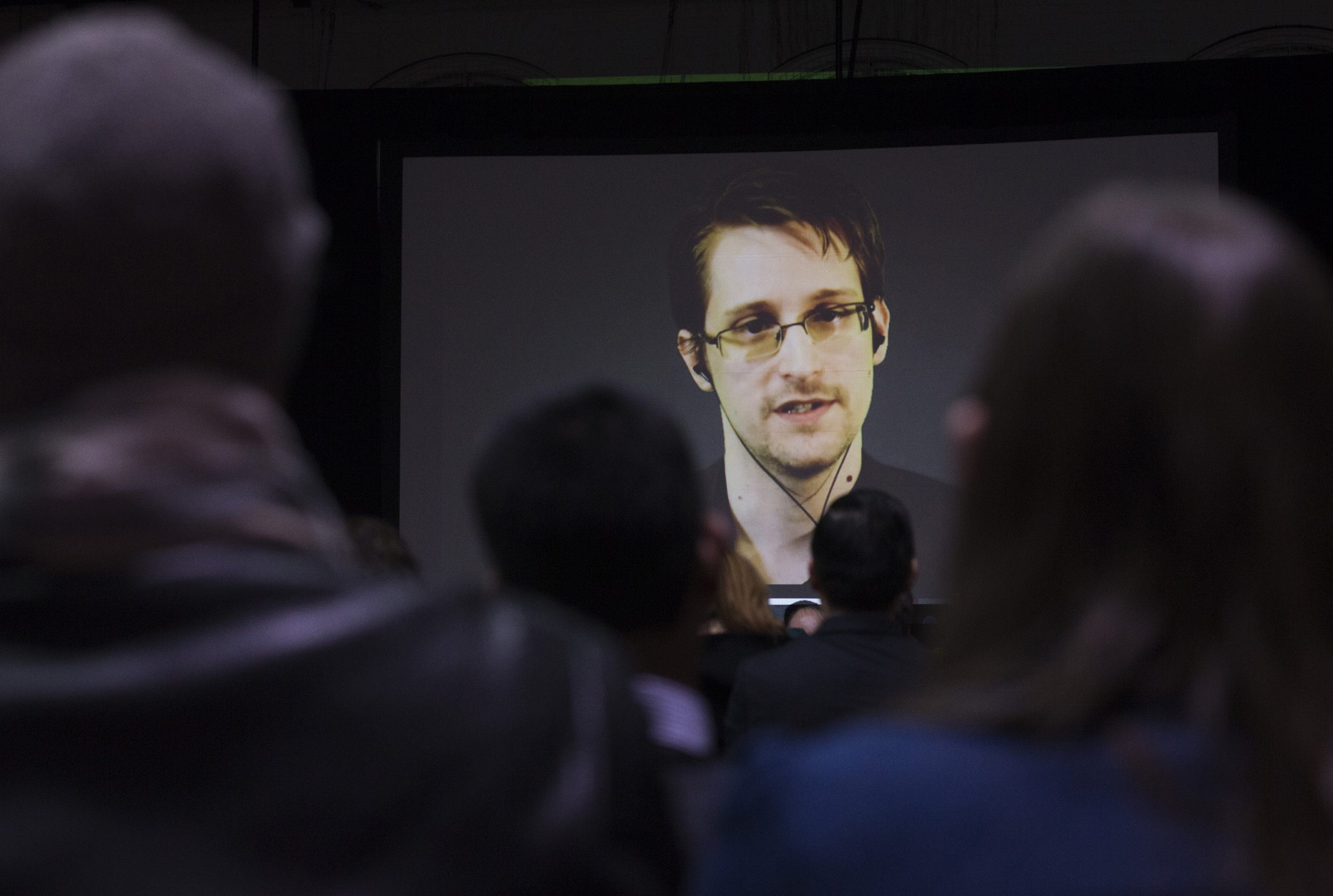 Edward Snowden, the former NSA contractor who leaked classified government surveillance information, has some words for presidential hopefuls Donald Trump and Hillary Clinton in an Al Jazeera interview airing Friday. Both 2016 front-runners have been critical of Snowden and his disclosures, but in the interview Snowden takes a more pointed jab at Clinton's handling of her personal email server during her tenure as secretary of state.
Last month, outspoken billionaire Trump called Snowden a "total traitor," adding that he "would deal with [Snowden] harshly" if he were president. Snowden's response: " It's very difficult to respond in a serious way to any statement that's made by Donald Trump."
In April 2014, current Democratic favorite Clinton criticized Snowden, saying, "I have a hard time thinking that somebody who is a champion of privacy and liberty has taken refuge in Russia under Putin's authority."
Regardless of whether Snowden meant to share his disclosures with groups other than select journalists, she added, the classified information could have wound up in the wrong hands, through hacking, for instance.
"I think turning over a lot of that material—intentionally or unintentionally, because of the way it can be drained—gave all kinds of information, not only to big countries, but to networks and terrorist groups and the like," Clinton said.
Snowden hit Clinton for her own handling of secret material on a private email server.
"This is a problem," Snowden said, "because anyone who has the clearances that the secretary of state has, or the director of any top-level agency has, knows how classified information should be handled."
He added: "If an ordinary worker at the State Department or the Central Intelligence Agency...were sending details about the security of the embassies, which is alleged to be in her email, meetings with private government officials, foreign government officials, and the statements that were made to them in confidence over unclassified email systems, they would not only lose their jobs and lose their clearance, they would very likely face prosecution for it."