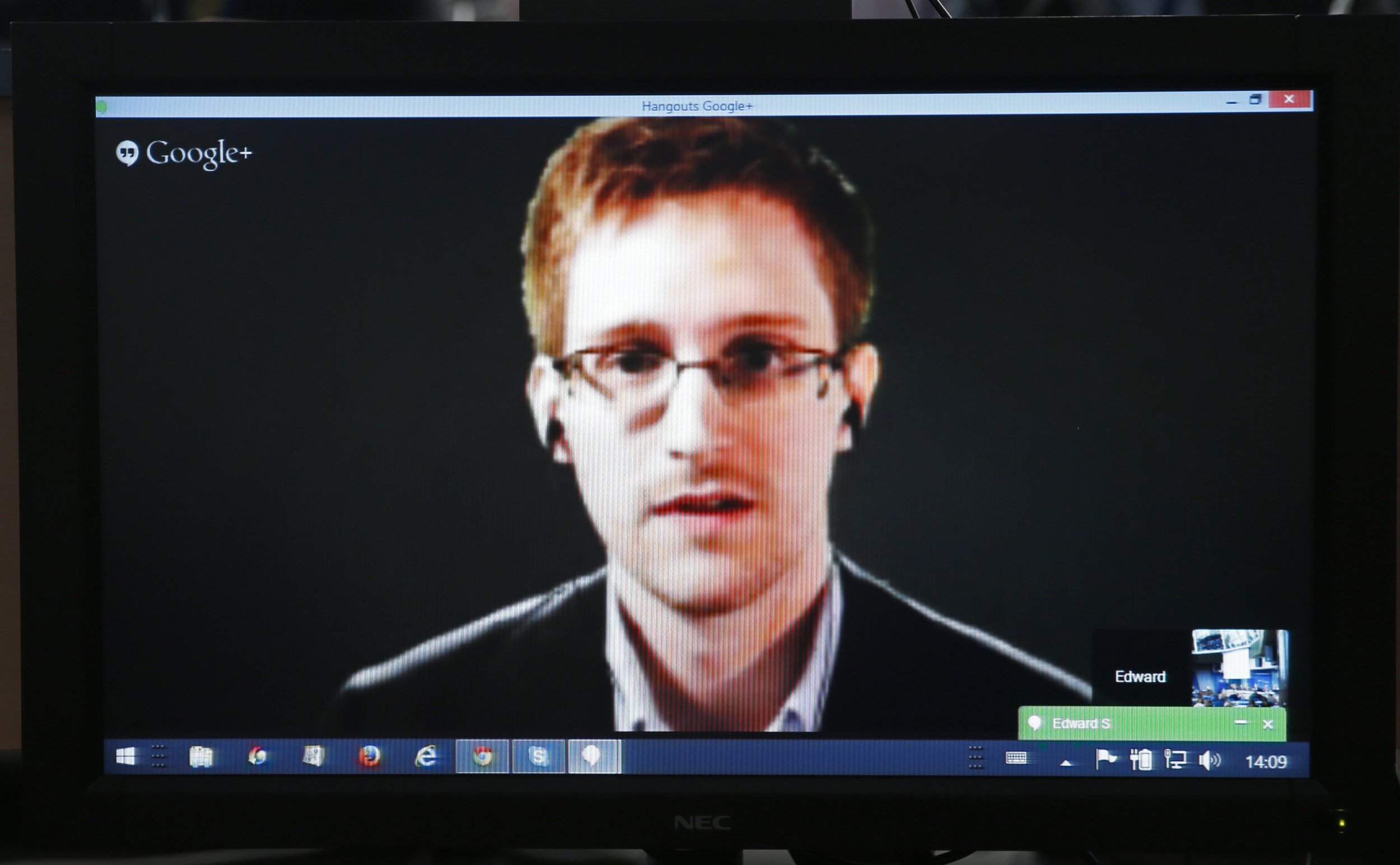 Just as the U.S. government has made a historic move in rolling back its surveillance powers, notorious whistleblower Edward Snowden took to the pages of The New York Times to commemorate the second anniversary of his first revelation; the National Security Agency had been collecting information on nearly every phone call in the U.S.
"In a single month, the N.S.A.'s invasive call-tracking program was declared unlawful by the courts and disowned by Congress," he wrote. "After a White House-appointed oversight board investigation found that this program had not stopped a single terrorist attack, even the president who once defended its propriety and criticized its disclosure has now ordered it terminated."
"This is the power of an informed public," Snowden added.
But his celebratory tone was short-lived, as he also reflected on the work yet to be done.
"Billions of cellphone location records are still being intercepted without regard for the guilt or innocence of those affected," Snowden wrote, ostensibly referring to stolen or handed-over encryption keys and various agencies' secretive surveillance programs.
He continued: "We have learned that our government intentionally weakens the fundamental security of the Internet with "back doors" that transform private lives into open books. Metadata revealing the personal associations and interests of ordinary Internet users is still being intercepted and monitored on a scale unprecedented in history."
But his reflection ended on a positive note.
"The balance of power is beginning to shift," Snowden wrote. "With each court victory, with every change in the law, we demonstrate facts are more convincing than fear. As a society, we rediscover that the value of a right is not in what it hides, but in what it protects."