How to Watch 'Snowfall' Season 3 Premiere: Live Stream, Channel, Air Time and More Info
The summer of 1984 will be a hot one for Franklin Saint and his cronies on the upcoming new season of Snowfall. Season 3 of the FX series will pick up with the young drug lord setting his sights on new, legitimate business ventures while expanding his crack cocaine empire in South Central Los Angeles. Of course, in the world of Snowfall, new opportunities and new money often result in more problems and enemies, and there will be plenty of all of them in Season 3.
Snowfall is set to premiere on the FX network at 10 p.m. ET. Those without access to television can still tune into the show through a smart device via the FX website or app. Viewers will still need cable provider login information to access the live stream. Episodes will also be available for viewing on the app and website on-demand following the premiere.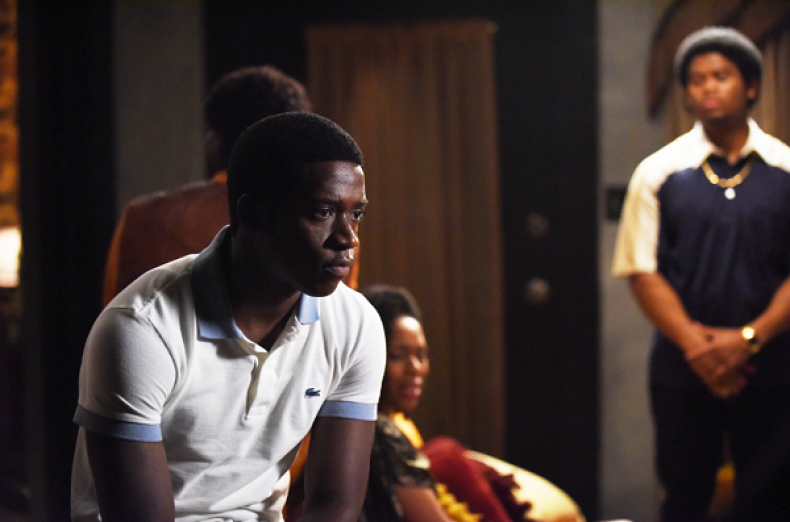 The series kicks off with a fresh-out-of-jail Franklin, played by Damson Idris, and his mother Cissy (Michael Hyatt) considering a new endeavor that would essentially give back to their community, which is deteriorating by the day almost specifically due to the crack cocaine infestation sprouted by Franklin's buzzing drug business. The influx of spaced-out druggies and overdoses within the city has police on edge, particularly Sergeant Andre Wright (Marcus Henderson), who seems to be hell-bent on tearing down Franklin's operation in Season 3.
Newsweek subscription offers >
Meanwhile, Franklin's connect and CIA agent Teddy McDonald (Carter Hudson) is steadily working to keep drugs flowing into the streets of Los Angeles, which will come with some hurdles of its own. Teddy's desperation to find new routes to ship his drugs into California will mean fostering new ties with some unlikely candidates—aka Gustavo (Sergio Peris-Mencheta) and the last few stragglers of the Villanueva family. Speaking of El Oso and the Villanuevas, the new season will hopefully shed some light on exactly what happened to Lucia (Emily Rios). Is she dead? Is she not dead? Is she in hiding? Where is she?
The season promises to be riddled with drama, touching on themes that highlight everyone's motivations and the sacrifices it may take to secure their futures.
The Season 3 premiere marks the first episode since creator John Singleton died in April. The legendary director suffered a stroke while the new season was still in production.
Although Singleton's guidance was missed during the last leg ofSeason 3 production, cast members assured fans the late filmmaker's spirit and goals for the series were still at "the heart of the show." They also noted the incredible job Singleton's staff did to ensure the series wrapped.
Newsweek subscription offers >
"The crew is fully diverse," Idris told ABC News on Tuesday. "He hand-picked everyone and he empowered people. He left people so many codes and he left us with the confidence to go on."
How to Watch 'Snowfall' Season 3 Premiere: Live Stream, Channel, Air Time and More Info | Culture