Snowpiercer Season 2 seemed to end by killing one of its main characters, as Layton (Daveed Diggs) and Alex (Rowan Blanchard) find that Melanie (Jennifer Connelly) has sacrificed herself to save the data at the research station after spending most of the season off the train. Though this seems to suggest that Connelly will be leaving the TNT and Netflix show, there is also a big sign that she will be returning.
Is Jennifer Connelly leaving Snowpiercer?
Despite her character currently being dead, it seems that the Requiem for a Dream actor is not done on the series just yet. In TV Line's breakdown of the final two Snowpiercer Season 2 episodes "The Show Must Go On" and "Into the White," executive producer Becky Clements said, "we are pleased that Jennifer will join us for Season 3."
Is Melanie dead in Snowpiercer?
How exactly Connelly will appear in Snowpiercer Season 3, however, is more complicated. Though Clements told Deadline that, "Melanie will join us for Season 3," she also told TV Line that she thinks the character might be dead.
"I don't know if I'm going on record that she is done for," the EP told the website, "but I don't know that she is alive." Of course, a golden rule of TV is that is we do not see a character's body then they are probably still alive, so the fact that Layton and Alex did not find a frozen corpse is probably a good sign.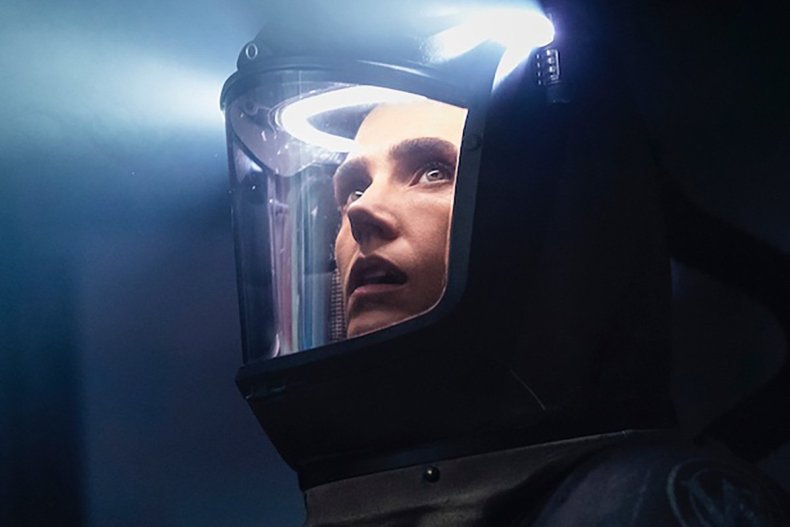 That, of course, raises the question of how exactly Melanie will return in Season 3. One option is that the show could just use the Oscar-winning actor for flashback scenes. The next season is set to introduce Archie Panjabi playing a character called Asha, for example, so it could be that she has some memories of Melanie that viewers will get to see next season.
If Layton and Alex do go looking for Melanie, then it may be that fans do not see her being found. Clements told Deadline: "There'll be a bit of a time jump in Season 3—not significant, but enough to really show the audience, in an efficient and interesting way, what the new world order looks like." This means that when Snowpiercer returns it may be with Melanie back on the train, with fans only finding out how she got there later on.
What happened to her, however, will eventually be revealed. Asked what fans could expect from Snowpiercer Season 3, the EP told TV Line: "We definitely have lots of narratives happening. There's survival, there's [what happened to] Melanie, there's research on the train, there's the ultimate goal...."
Filming, however, has now begun on Season 3. This was confirmed by Bess Till actor Mickey Sumner in a Collider interview, where she said, "We're about to do Season 3, and I have zero idea. I start shooting tomorrow [March 5, 2021], and I know what I'm doing in Episodes 1 and 2, but that's it. I don't know where she's going. They keep it pretty heavily under wraps, which is exciting."
Snowpiercer Season 3 is coming soon to TNT and Netflix. Seasons 1 and 2 are streaming now on the TNT website in the U.S. and Season 1 is also streaming on HBO Max.