'The Snowy Day' Tops the List of the NYPL's Most Checked-Out Books — Did Your Favorite Make the Cut?
Is your favorite book one of the most popular at the New York Public Library? The Library released the list of their Top Ten checkouts of all time, in honor of their 125th anniversary. A team of experts from NYPL focused on several factors to determine which books were the most borrowed, "including historic checkout and circulation data (for all formats, including e-books), overall trends, current events, popularity, length of time in print, and presence in the Library catalog," the website notes.
The NYPL also considered whether or not a book was on a school reading list, hoe many languages it was available in, its universal appeal, along with how many pages the book had, as part of their key factors.
The top ten list, whether you've read the book hundreds of times or just once for an English class, will have you scrambling for your library card.
The Snowy Day by Ezra Jack Keats tops the list with 485,583 checkouts. The 1962 children's book is a Caldecott Medal winner and is one of the earliest examples of diversity in children's books.
Following it is the classic rhyming picture book, The Cat in the Hat by Dr. Seuss with 469,650 checkouts. This book is timeless, and it's likely that many have checked out The Cat in the Hat on one of their first trips to a library.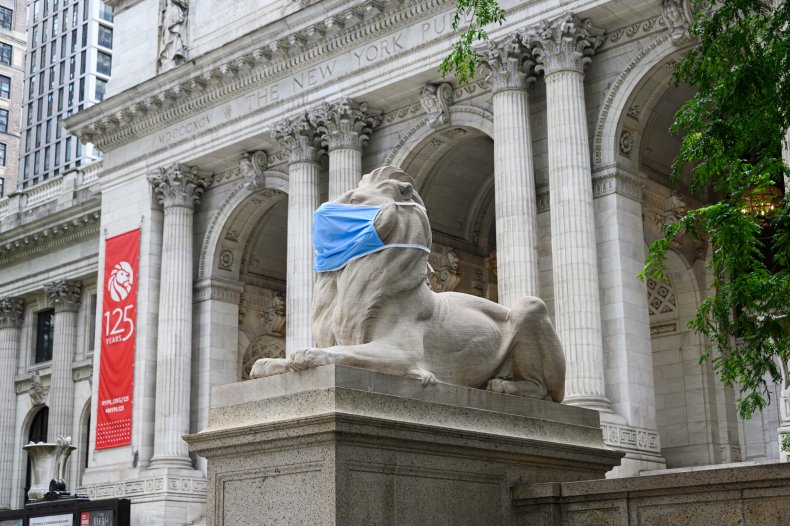 1984 was determined the third most popular book with 441,770 checkouts. George Orwell's dystopian novel demonstrates what can happen in a totalitarianism government, is famous for reminding us that "Big Brother is watching," and has been a staple in high school English classes for decades.
The fourth most popular book is Maurice Sendak's picture book Where the Wild Things Are, followed by the coming-of-age story To Kill A Mockingbird by Harper Lee. These books have garnered 436,016 and 422,912 checkouts, respectively.
The remaining books which were the most checked out according to the Library are: Charlotte's Web by E.B. White with 337,948 checkouts, Fahrenheit 451 by Ray Bradbury with 316,404 checkouts, Dale Carnegie's How To Win Friends And Influence People had 284,524 checkouts, Harry Potter and the Sorcerer's Stone by J.K. Rowling with 231,022 checkouts, and Eric Carle's The Very Hungry Caterpillar clocked in with 189,550 checkouts.
Goodnight Moon by Margaret Wise Brown received an honorable mention, and was previously part of the NYPL's top ten list. The soothing bedtime story has been booted from the ranks this time around, but its enduring popularity won't be put to bed just yet.
So, what are you waiting for? Grab your library card and check out these books!