UK Greens, Scottish and Welsh Nationalists Form Alliance to End Austerity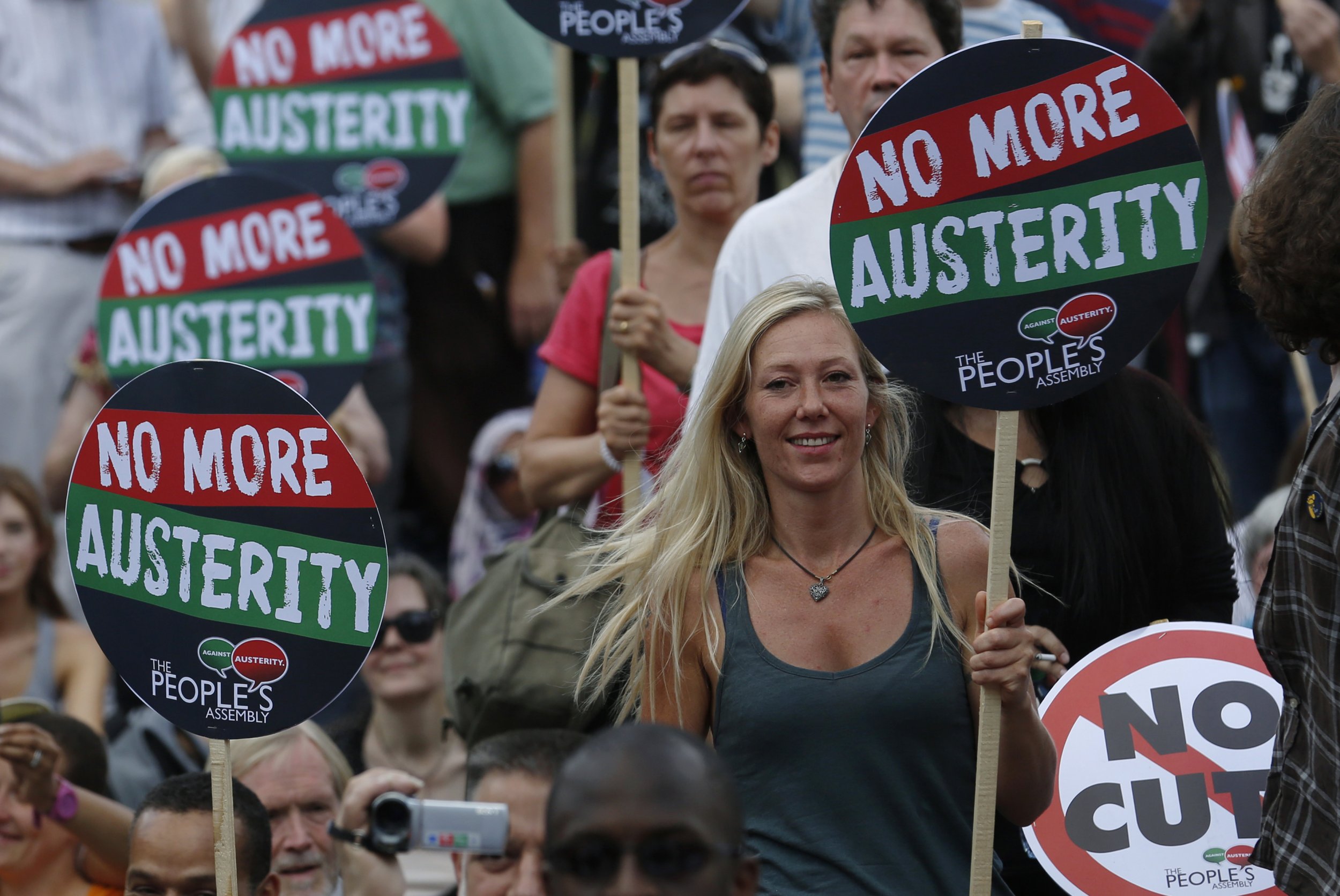 The UK Green Party, Scottish National Party and Welsh nationalists Plaid Cymru announced in a statement on Monday that they plan to form an alliance "to battle the Westminster parties' obsession with austerity".
Following a meeting yesterday, the three parties agreed that they would cooperate, whenever possible, in order to combat what they see as the "failed austerity agenda" of the current political parties and "end this Conservative government".
The three parties have all ruled out backing a minority Conservative government in the event of a hung parliament, but have said they would support Labour if the party agrees to certain conditions, including scrapping Trident - Britain's nuclear weapons programme.
With neither of the two main parties able to build a substantial lead in the polls, the prospect of no party gaining an overall majority, leaving the main parties having to negotiate coalition agreements with smaller parties. The decline in popularity of the Liberal Democrats - traditionally Britain's third party - means that the smaller parties may play a key role in the formation of a government.
Although the parties currently only have a combined total of 10 MPs, they could gain significantly more at the election. Recent polls in Scotland have shown the SNP as high as 52%, meaning they could take a large number of seats from Labour in the country.
Leanne Wood, the leader of Plaid Cymru, is also keen to increase the three seats her party currently holds, pointing out that there were three additional seats they have a good chance of winning. She said that there is strong unity between the three parties when it came to certain points. "In general there's a good relationship between the leaders of the three parties. Clearly there's an appetite for cooperation, particularly around points like Trident and austerity measures. But most importantly, we all want an end to this Conservative government. We're seriously concerned about it."
Asked what Plaid Cymru's conditions would be to cooperate with Labour she focused very much on increased powers for Wales: "If we were work with Labour one of the conditions would be to end this consensus on austerity. From my perspective, we're talking about a re-balancing of power and wealth away from London."
"For Wales, our assembly has been underfunded since the beginning of devolution, so we want to sort this out. We want powers over areas like energy, the criminal justice system and our own constitution."
"I visited Scotland quite a few times before the referendum and what I saw there was impressive. There was this hope and belief in a different kind of politics - I'd love to see Wales in a similar position, where we can have a debate and decide our own future."
"I want to end Wales' fiscal dependence - we don't want to be reliant on handouts from Westminster and the EU. The funding gap between Wales and Scotland is £1.2billion. We must have parity with Scotland - that is the absolute top priority."
Natalie Bennett, the leader of the Green Party, stressed that her party would focus on fair wages and fair taxation: "The Green Party will focus on the need to collect a fair share of taxes from multinational companies and rich individuals to restore government spending on essential services and benefits that have been slashed under this government."
"We would also focus on the need fair wages for all through a minimum wage that is at least the living wage, working steadily towards a £10/hour minimum wage by 2020," she added.
Bennett also indicated that the Greens would focus on restoring some public services. "Areas of particular focus will be restoring benefits for the disabled and ill, and the general level of benefits, restoring the pay of public sector workers, and restoring funding to local government for the provision of essential services."
A spokesperson for the SNP said that their focus would remain on procuring more powers for Scotland. "We'll use a hung parliament to argue for a number of key concessions for Scotland - the 'extensive' new powers we were promised during the referendum campaign, an end to austerity cuts which are pushing 100,000 more children in Scotland into poverty by 2020 and a commitment the non-renewal of Trident nuclear weapons."
"We've always been clear that the focus should be on investing in our public services, rather than the cuts favoured by the Westminster parties - which are putting growth at risk and hitting vulnerable people hardest," they added.
Natalie Bennett also pointed out that despite the parties unity on certain subjects they are, of course, still in competition to each other: "We will continue to compete against each other electorally, and there remain very significant areas of policy disagreement."
A Labour spokesperson said that they wouldn't comment on such deals: "We are fighting to win the next election and wouldn't be speculating about this kind of thing. We're not going to speculate about coalition deals".