BBC Hits Back at Anti-Scottish Claims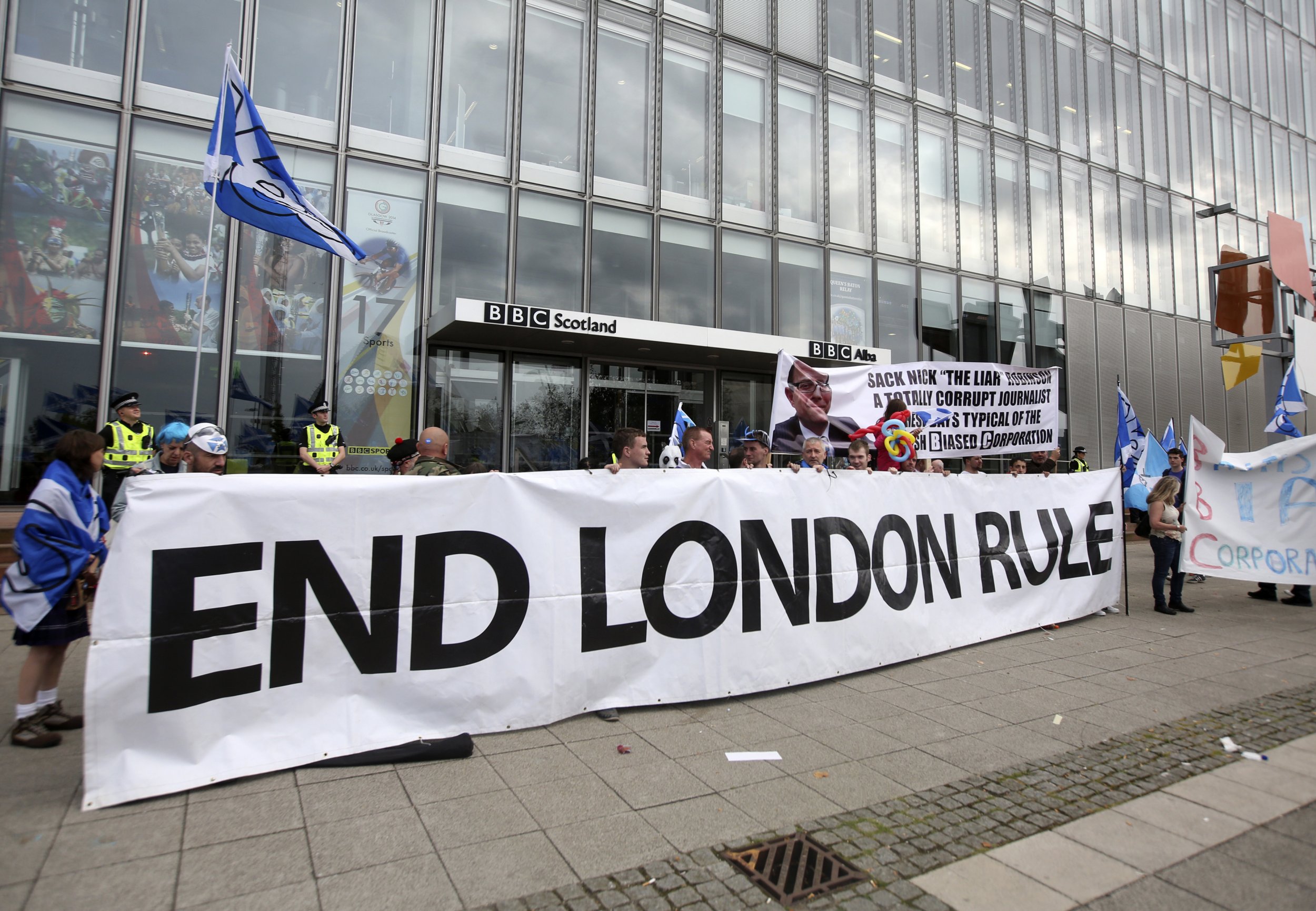 Britain's state broadcaster the BBC has hit back at claims by Scottish nationalists that it serves their country poorly.
Speaking at a Scottish parliament inquiry on Tuesday into the BBC's upcoming renewal of its charter —which expires at the end of 2016—the corporation's director general, Tony Hall, said he sees Scotland as integral to his mission to produce popular UK-wide programmes which can then be sold on the world stage.
"If you look at Dr Who ," Hall said, "the director, the star and the key writer are all Scottish and two of those are also doing a brilliant job with [crime drama] Sherlock as well.
"That should be our aim: that we have a vibrant Scottish writing [and] directing scene… which we can then take to the whole of the UK and, beyond that, to the world."
In evidence submitted ahead of Hall's appearance, the BBC said it spent £108.2 million in 2015 on Scottish-only content, including about £74m on Scottish TV programmes, some of them in the native Gaelic language which are shown on the digital television channel BBC Alba. Scotland's nationalist culture minister, Fiona Hyslop, has claimed that the corporation spends about £35m on new Scottish-made programming and commissions.
The BBC says it spends £72.10 per head in Scotland, more than the £52.05 spent per head in England.
The Scottish government wants the BBC to be run on a federal basis, whereby the broadcaster's Scottish subsidiary would be given full control over the £323 million pounds raised by the BBC's licence fee charges from Scottish citizens.
But the BBC says that Scottish adults are more likely to tune in to its three U.K.-wide TV channels than are adults across the whole U.K. For example BBC One is watched each week by 76.1 percent of adults in Scotland against 73.3 per cent of adults U.K.-wide.
The Broadcaster says that 88 percent of the programmes which Scottish adults watch are U.K.-wide, rather than Scotland-only productions, the Daily Telegraph reports. The BBC says that money raised from Scottish households but not spent in Scotland helps sustain popular UK-wide services.
Scotland's governing Scottish National Party (SNP) have a long-running feud with the BBC, with many SNP supporters and former party leader Alex Salmond claiming that the broadcaster's coverage of the country's 2014 independence referendum was biased. The BBC denies any such allegations.
The row comes as the BBC is facing £750m of cuts as part of a new funding settlement.