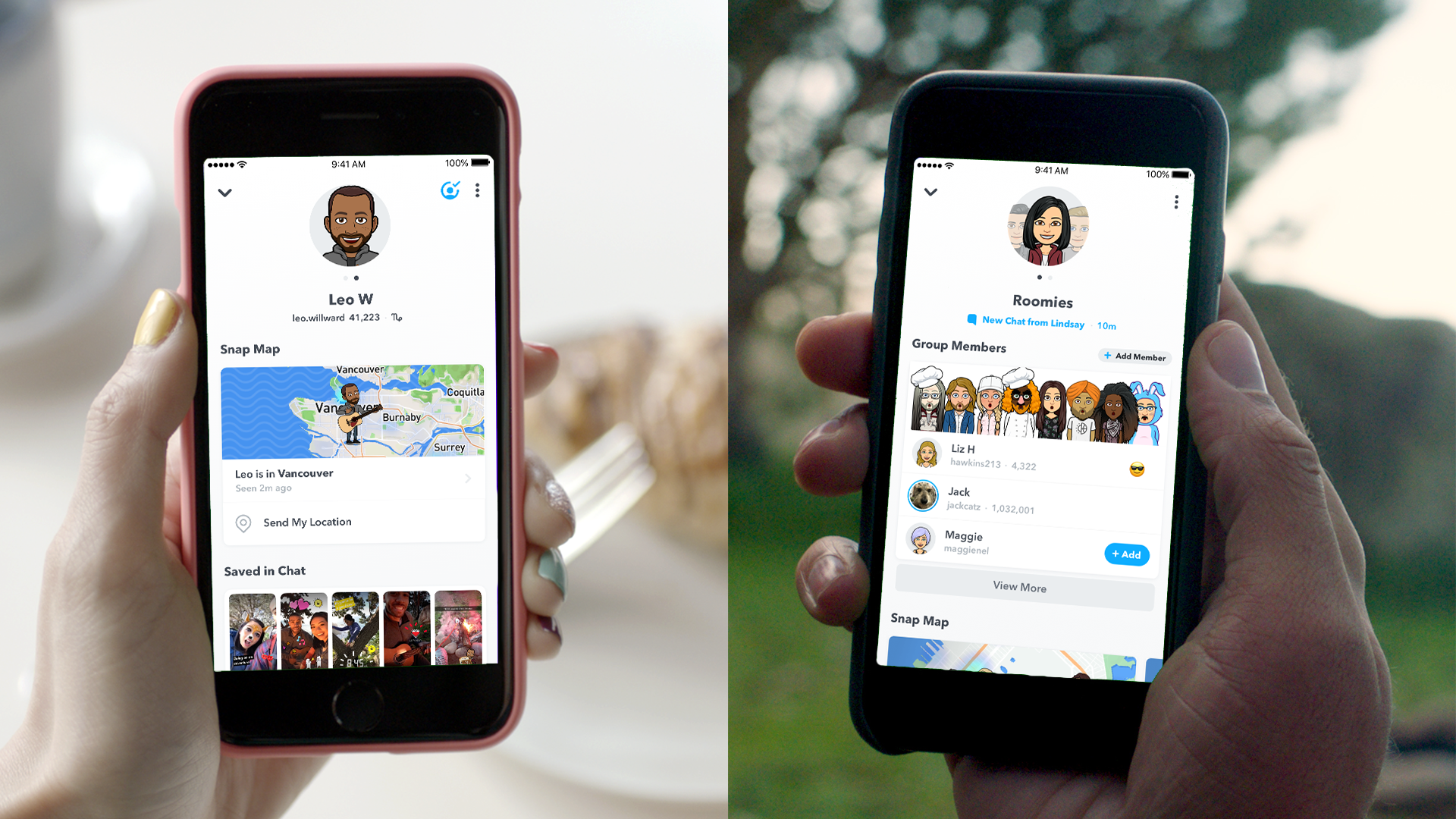 A new addition to the Snapchat app started rolling out Tuesday that allows users to access "Friendship Profiles" with their friends in the app. The new profiles compile the content friends have saved between one another in the app where they can review it whenever they want.
The friendship profiles include all the content users have shared and saved like photos and videos along with messages and links. The Friendship Profiles also have the Snap Map in them, so if users have their privacy settings set to share their location, they will appear on the map with their friend or group of friends.
The Friendship Profiles are a sort of "home" for the friendships in the app, a Snap spokesperson said. The profiles are private so only those in the friendship can see the content rather than their friends or other users having access to it like they would stories or profiles.
To view a Friendship Profile, users simply have to select their friend's Bitmoji in the app and then the profile will appear. Not all users will be able to see the profiles at first because they're going to roll out over weeks of time and some may get the update that includes the profiles before others do.
"Friendship Profiles make it easy to find your favorite memories and the important information you've saved over time. It's the fastest way to find the highlights of your friendship," said a blog post from Snap about the addition of the Friendship Profiles.
Snapchat is also adding Bitmoji Stories and Bitmoji Merch. The Bitmoji Stories are a new sort of comic strip for users to make using their own Bitmoji in the app, they can also include their friends in the comics, according to Snap. The feature will start rolling out on November 14, according to a Snap spokesperson, and they'll be in the "discover" feed of the app.
The Bitmoji Merch is exactly what it sounds like, merchandise featuring user's Bitmojis. That merchandise will be available in the Snap Store come Thursday and includes t-shirts, mugs, phone cases and more.
Users who want to use one of the new updates should check the app store or Google Play to see whether there's an update available to them that would have the new features in it.