More details continue to emerge about Zack Snyder's upcoming reworking of Justice League for HBO Max. The latest rumors are that the new reported budget for the production will be around $70 million and that the four-hour piece will contain new scenes shot with its all-star cast.
The Wrap cites what it calls someone close to the project as its source for the figure, which is substantially more than the originally floated $30 million number attached to the project. A large part of the new, higher price tag is bringing back some of the original film's biggest actors for a week of reshoots, despite original reports that Snyder would only be working from the original material shot for the troubled 2017 release.
On Wednesday, The Hollywood Reporter wrote that Ben Affleck would reprise his role as Batman, Gal Gadot would shoot more scenes as Wonder Woman, and Henry Cavill would suit up again as Superman. However, Cavill shot down that report in a Thursday interview with Collider, saying he would not be involved in any reshoots.
In an interesting side story, Ray Fisher will supposedly be involved in the reshoots as Cyborg. This summer, the actor began a public dispute with WarnerMedia with accusations that director Joss Whedon, who finished the 2017 version, created a hostile and toxic atmosphere. Justice League co-star Jason Momoa, who portrayed Aquaman, voiced support for Fisher, and WarnerMedia opened an investigation, though the company recently released a statement claiming Fisher was not cooperating with said investigation.
As of press time, WarnerMedia has not responded to Newsweek with comment about the latest Justice League rumors, or further elaboration about the investigation involving Whedon and Fisher.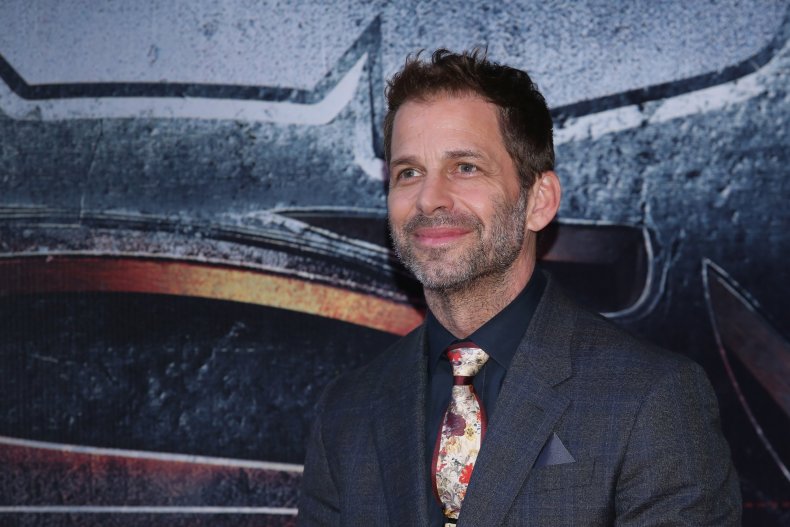 The Wrap also reports that reshoots will occur in October and that they're only a (fairly large) piece of the new budget. New CGI and digital effects, work required on existing footage and new music from composer Junkie XL adds to the figure.
As anyone trying to decipher all this information will conclude, the project still contains a lot of unknowns. That's not surprising, given an official title hasn't been attached to it yet. HBO Max's website merely refers to it as a "director's cut" of Justice League, which seems likely to be a placeholder. Online, it's popularly—and unofficially—referred to as "Zack Snyder's Justice League" or simply "The Snyder Cut." (The latter derives from the hashtag #ReleaseTheSnyderCut, a social media campaign started by fans trying to convince Warner to release a version closer to Snyder's vision.) The only detail listed in the way of a release date is "2021."
What is known is that Snyder's new version will be presented as a four-hour-long series. Also, judging by the trailer Snyder presented during DC FanDome on August 22, his version will look a lot different from Whedon's, which was criticized for looking murky and dark and containing sub-par special effects. Many viewers couldn't get past the obvious CGI appended to Cavill's face during reshoots to cover up the mustache he grew for another movie he was filming at the time, Mission: Impossible—Fallout.
For those unfamiliar with the drama surrounding the original Justice League, Snyder stepped away during post-production due to a personal tragedy. Whedon stepped in and re-scored, re-colored, re-shot parts and pieced together the movie to bring it into theaters on schedule. The resulting movie underperformed at the box office and was hammered by critics.
Now, three years later, fans finally have a glimpse of what Snyder originally intended, and are no doubt excited to see the DC epic when it finally arrives.