'So-called Comedian' Michelle Wolf Has Last Laugh in Trump Spat: 'You'd Be on My Side If I Had Killed a Journalist'
President Donald Trump has hinted that he might attend the next White House Correspondents' Association dinner after it was announced that an author would host instead of a comedian.
Trump appeared to delight in the news that the WHCA had named the writer Ron Chernow as the headline act for the annual dinner on April 27.
The president has said how much he hated comedian Michelle Wolf's appearance at this year's event in which she gave a 20-minute monologue that made fun of him, his daughter, Vice-President Mike Pence and the White House press secretary Sarah Huckabee Sanders.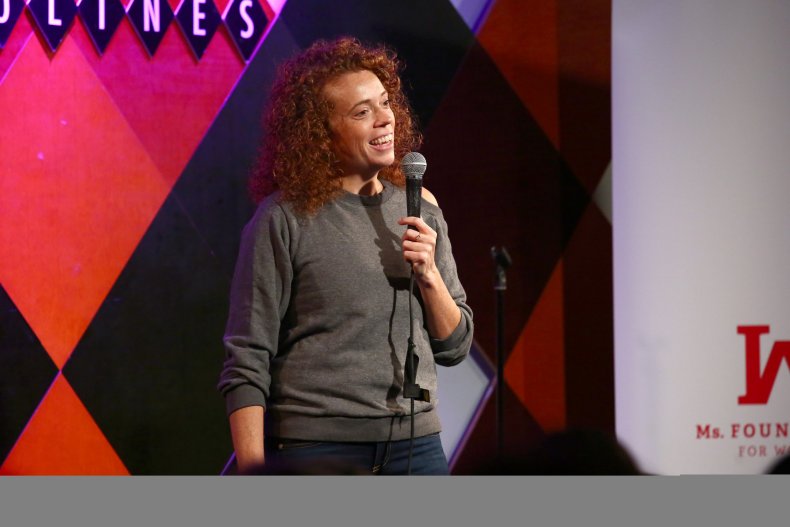 Trump, who has not attended the last two events, tweeted: "So-called comedian Michelle Wolf bombed so badly last year at the White House Correspondents' Dinner that this year, for the first time in decades, they will have an author instead of a comedian.
"Good first step in comeback of a dying evening and tradition! Maybe I will go?"
But Wolf had a quick retort. Referring to Trump's backing of Saudi Arabia's version of the killing of the journalist Jamal Khashoggi, who died at the Saudi Consulate in Istanbul on October 2, she tweeted: "I bet you'd be on my side if I had killed a journalist."
Earlier, she had said that the WHCA were "cowards" for choosing Chernow, whose biography of Alexander Hamilton inspired the Broadway musical Hamilton.
"The media is complicit. And I couldn't be prouder," Wolf tweeted.
For the first time since 2013, the 2019 WHCA dinner will be hosted by someone who is not a ccomedian. Chernow said: "The White House Correspondents' Association has asked me to make the case for the First Amendment, and I am happy to oblige.
"While I have never been mistaken for a stand-up comedian, I promise that my history lesson won't be dry."
The annual event features a lighthearted roast of media and political figures. Under former Presidents Barack Obama and George W. Bush, comedians Larry Wilmore, Jimmy Kimmel, Cecily Strong, Joel McHale, Seth Meyers, Wanda Sykes and Stephen Colbert all served as hosts.