Here they go again.
Attorney General William Barr is already under fire for his March letter to Congress, which reported the results of special counsel Robert Mueller's investigation in a way many feel was mostly beneficial to President Donald Trump.
Now, Democrats are taking aim at Barr's recent congressional testimony in which he slipped in his opinion that federal law enforcement officials may have "spied" on his boss' successful presidential run.
But if that wasn't enough, some experts argue that Barr's previous work in the private sector could conflict with his continuing supervision of the investigation into Russian tampering in the 2016 election campaign.
Why? A few of Barr's previous employers are connected to key subjects in the probe. And some argue that, even if Barr didn't break any rules, his financial ties to companies linked to aspects of the Russia investigation raise questions about whether he should—like his predecessor, Jeff Sessions—recuse himself.
"The legal standard is really clear about these issues. It's not about actual conflict, it's about the appearance of a conflict, about the appearance of bias," Jed Shugerman, a professor at Fordham University's School of Law and an expert on judicial and government ethics, tells Newsweek . "The problem is that we have so many flagrant conflicts that are so obvious, we get distracted from what the legal standard is."
This much is known: On Barr's public financial disclosure report, he admits to working for a law firm that represented Russia's Alfa Bank and for a company whose co-founders allegedly have long-standing business ties to Russia. What's more, he received dividends from Vector Group, a holding company with deep financial ties to Russia.
These facts didn't get much attention during Barr's confirmation hearing, as Congress was hyperfocused on an unsolicited memo Barr wrote prior to his nomination, which criticized the special counsel's investigation—and whether he would release an unredacted Mueller report to Congress. Much of the information is public, but it has so far been unreported in relation to Barr.
Still, Barr's potential conflicts could face further scrutiny as Democrats in Congress fight to have the Mueller report released to the public.
By the time you read this, the report may indeed be in the hands of Congress. But legal battles are expected over how much of the document will be redacted to protect grand jury material and other information. And no matter what appears in Barr's color-coded version of the report, his motives will continue to be questioned.
"All of this raises the need for further inquiry from an independent review, not a Department of Justice investigation," Michael Frisch, ethics counsel for Georgetown University's law school and an expert in professional ethics, tells Newsweek . Scott Amey, general counsel at the Project for Government Oversight, says that Barr is probably playing within the rules. But that doesn't mean he shouldn't recuse himself.
"He's not doing anything illegal. [But] is it good practice, given that he might have been involved with these entities in private practice? Probably not," Amey added.
The Department of Justice did not respond to multiple requests for comment. Nonetheless, here's a pocket guide to Barr's Russian connections.
Vector Group
On his financial disclosure report, Barr notes that he earned anywhere from $5,001 to $15,000 in dividends from the Vector Group.
The company's president, Howard Lorber, brought Trump to Moscow in the 1990s to seek investment projects there. The trip is widely seen as the first of many attempts to establish a Trump Tower in Moscow.
The problem, says Shugerman, "is the appearance of bias."
He added that Donald Trump Jr. "allegedly called Lorber as he was setting up the Trump Tower meeting with a Russian [lawyer]. Lorber has extensive ties to Russia and was allegedly assisting with Trump Tower Moscow plans. On top of Barr's other choices, which reflect partisan bias, it is bad judgment…to have any financial ties to a person so directly entangled with Trump, Don Jr. and the core of events and questions of the Russia investigation."
Alfa Bank
Barr's former law firm Kirkland & Ellis LLP, where he was counsel from March 2017 until he was confirmed as attorney general in February 2019, represented Russia's Alfa Bank. (Barr earned more than $1 million at Kirkland.)
Barr also supervises, at Justice, another Kirkland & Ellis alumnus with Alfa ties. Early last year, Trump nominated Kirkland & Ellis partner Brian Benczkowski to the Justice Department's criminal division. In his role with the law firm, Benczkowski had represented Alfa Bank and supervised an investigation into suspicious online communications between the bank and servers belonging to the Trump Organization.
Investigators found no evidence that the Trump Organization had communicated with Alfa. Still, the bank is partially owned by Russian oligarch German Khan, whose son-in-law, the London-based lawyer Alexander van der Zwaan, was indicted by special counsel Robert Mueller for lying to investigators about a report his firm had written for Trump's former campaign manager Paul Manafort.
Benczkowski was confirmed last July as assistant attorney general for the Justice Department's criminal division.
"In terms of a lawyer's professional codes, it's definitely legally significant if [Barr] is in counsel position," Frisch tells Newsweek . "If he is counsel to the company and he isn't personally working on a matter but the company is, the company's conflicts are imputed to him."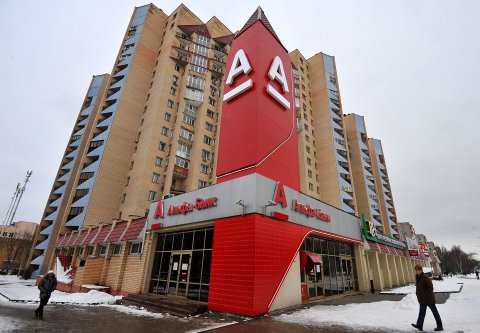 Och-Ziff
Questions have also been raised about whether Och-Ziff Capital Management, a hedge fund where Barr was a board director from 2016 to 2018, may also be too closely connected to the Russia investigation.
The billionaire Ziff brothers, Dirk, Robert and Daniel, provided seed money to hedge fund manager Daniel Och to start the firm in 1992. They retained a small stake in the company after it went public in 2007.
The brothers are also a subject of interest to the Russian government because of their work with billionaire William Browder, a financier who ran afoul of the Kremlin.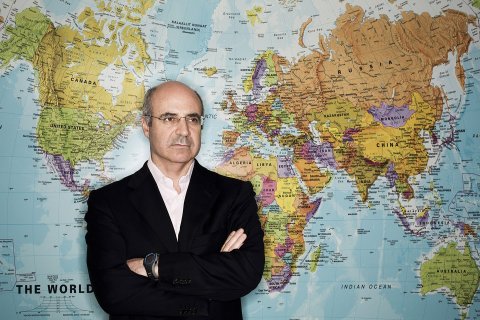 Natalia Veselnitskaya—the Russian lawyer who met with Donald Trump Jr.; Trump's son-in-law and adviser, Jared Kushner; and Manafort in the now infamous June 2016 Trump Tower meeting—mentioned the Ziff brothers during her meeting as part of the promised "dirt" on Hillary Clinton. (Browder tells Newsweek that Veselnitskaya had mentioned the Ziff brothers only because of their association with him. "It was purely directed at me, and they had the misfortune of being associated with me," Browder said.)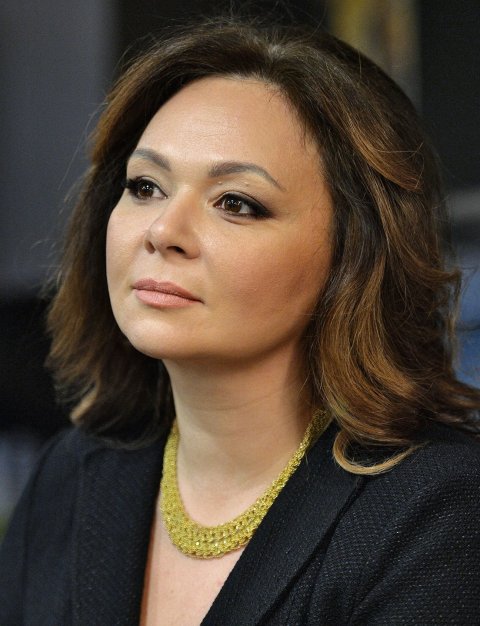 Some experts argue that Barr's work for Och-Ziff creates the appearance of a conflict of interest because the Russian government's interest in the brothers was a component of the investigation.
"The fact that Veselnitskaya is in a meeting, that's the Trump Tower meeting, talking about Browder and Browder's associates, there's a question about this meeting and the focus on Browder and the Ziff brothers. That is ground zero of the collusion question," Shugerman said.
Deutsche Bank
Yup, them again.
Barr has significant assets, between $100,000 and $250,000, with Deutsche Bank, which was the only bank that would lend to Trump when all other banks viewed him as too hot to handle. The bank has also been implicated in Russian money-laundering scandals. Two congressional committees are now looking into Trump's business ties to Deutsche Bank.
It is unclear if Barr has divested from Vector Group or pulled his assets out of Deutsche Bank since he became attorney general.
The Verdict?
So are all these cases grounds for Barr's recusal? Has he crossed ared line?
"It would depend on his personal involvement. Did he profit from this in any way?" Larry Noble, a democracy and ethics expert and former counsel for the Federal Election Commission, tells Newsweek . "It's a little bit concerning generally with this administration because everybody seems to have some connection somehow to people involved with Russian investment or Russia at some point."
Don't, as they say, touch that dial.