So Your Kid Wants to Be a Rock Star?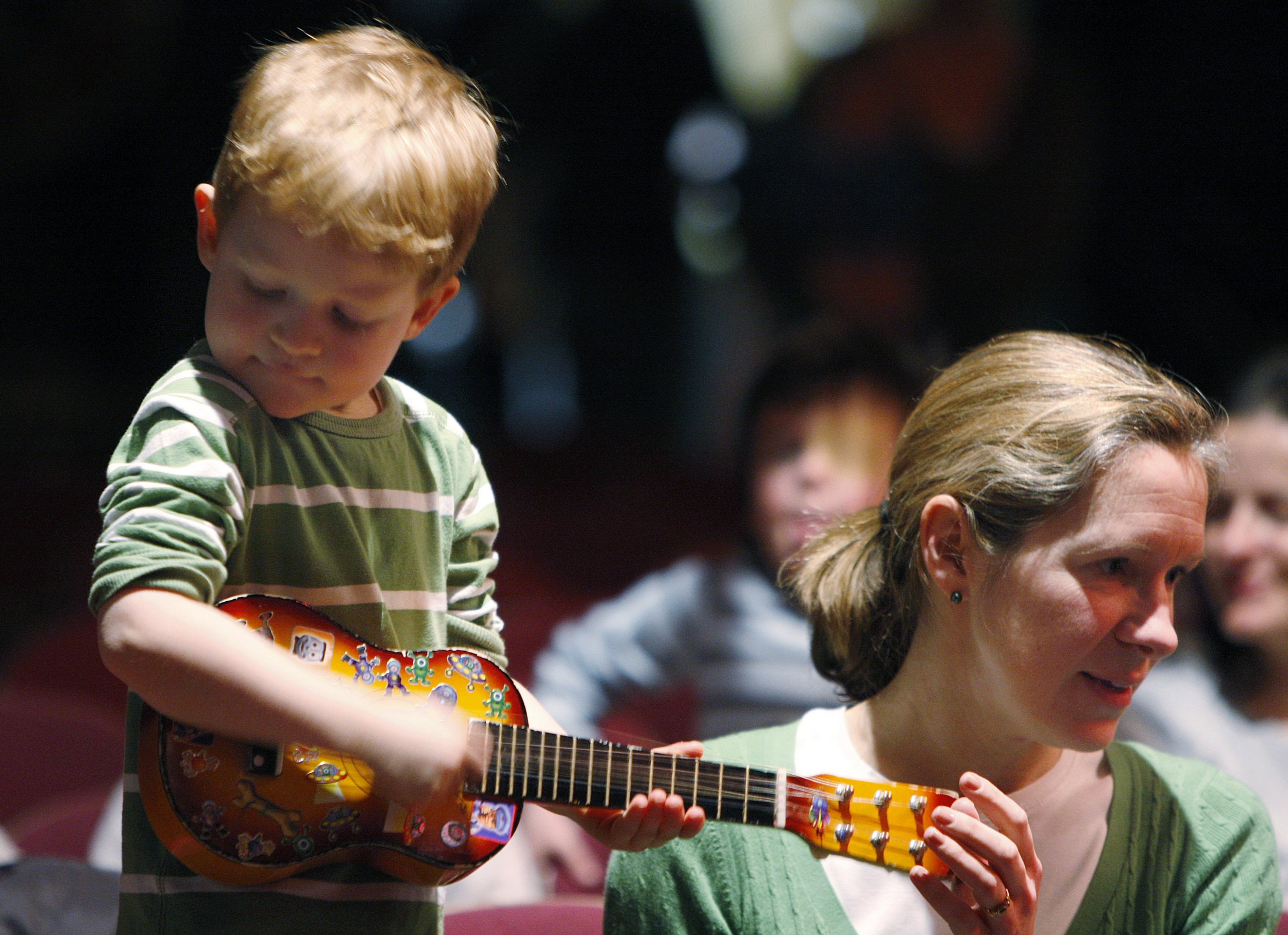 You had it all planned out. It was the perfect set-up. A perfect schedule for your perfect child. Travel, lacrosse, a private Mandarin tutor, summers at farm camp, classical piano lessons--all the ingredients for a fulfilled life as a doctor, a lawyer or in private equity.
Then it happened. Your child turned into a teenager and abandoned the classical piano for a Les Paul and a Marshall Stack. What do you do now? Luckily for you, setting aside carefully laid out plans and heading for a career in music isn't necessarily as frightening a future as it may seem.
In 2014, of the albums that landed on Billboard's Top 200, artists under the age of 30 made 57 of them. On Billboard's list of the best albums of 2014, three of the top five were by artists under 25 years old. So many of today's successful musicians started their careers before they even finished high school.
While we can't guarantee your child will be among these success stories, we have a few ideas on how you can support them as they reach for the stars. As two seasoned music attorneys, we've been around the block more than a few times and can pass along some wisdom earned from experience.
Below are five tips to help you support your child's pursuit of their musical hopes and dreams.
1. Don't Panic
While many bands struggle and eventually break up, many musicians and writers can find good and steady work in songwriting and production. Many others find work in various businesses affiliated with music. The lessons one learns in a band, assuming they take it seriously, can be applied to a variety of professional fields.
2. Don't Manage Them
Let your sons or daughters experience for themselves the ups and downs of a brutally honest industry. It isn't just the business gatekeepers who will judge and choose, the general public will also test the mettle of any singer or musician. The road will harden the resolve of their dedication to the craft. Be supportive, try not to be hypercritical and definitely don't become their manager.
3. Financial Support Is OK
But only if you set guidelines and boundaries. It isn't an open checkbook. Ask for a budget, a projection or a business plan. Make them work. If they don't think this through and put in the work themselves, there's no way that money is coming back. Don't be shy about having your sons or daughters sign promissory notes. Not only may it help you on your tax return, it teaches them to be responsible for what they sign. Too often do we come across real talent that has signed away their lives for pennies and a promise.
4. You'll Never Fully Understand the Business
Or how it's run. This is a very nuanced and niche business. Yes you've read a book and know the basics, that's fine. But when it comes to advising your child as to any deal into which he or she may want to enter, know what you don't know and seek expert help. We've had parents reach out to us on numerous occasions asking for help and acknowledging that they would like to stay supportive but not "involved" in their child's initial business efforts in music. That is the right approach.
5. Be a Fan
You are not a critic. You are not a music scholar. You are a fan. Even if you don't like the music, or you don't understand what they're thinking, your children are following their dreams and they have the courage to give it a shot. They'll have to stand in front of total strangers and pour their hearts out while people text, talk at the bar or don't show up at all. There is nothing harder. Blood, sweat and tears are shed on a daily basis. And all the time they're growing, learning, experiencing thrill and defeat, courage and doubt. Most importantly, they're making music. Participating in humanity's oldest and most connective medium. Congratulations! You're raising an artist.
Jordan Bromley and David Rappaport are partners at Manatt, Phelps and Phillips, LLP.