A Sobering Look at Steve Jobs's Legacy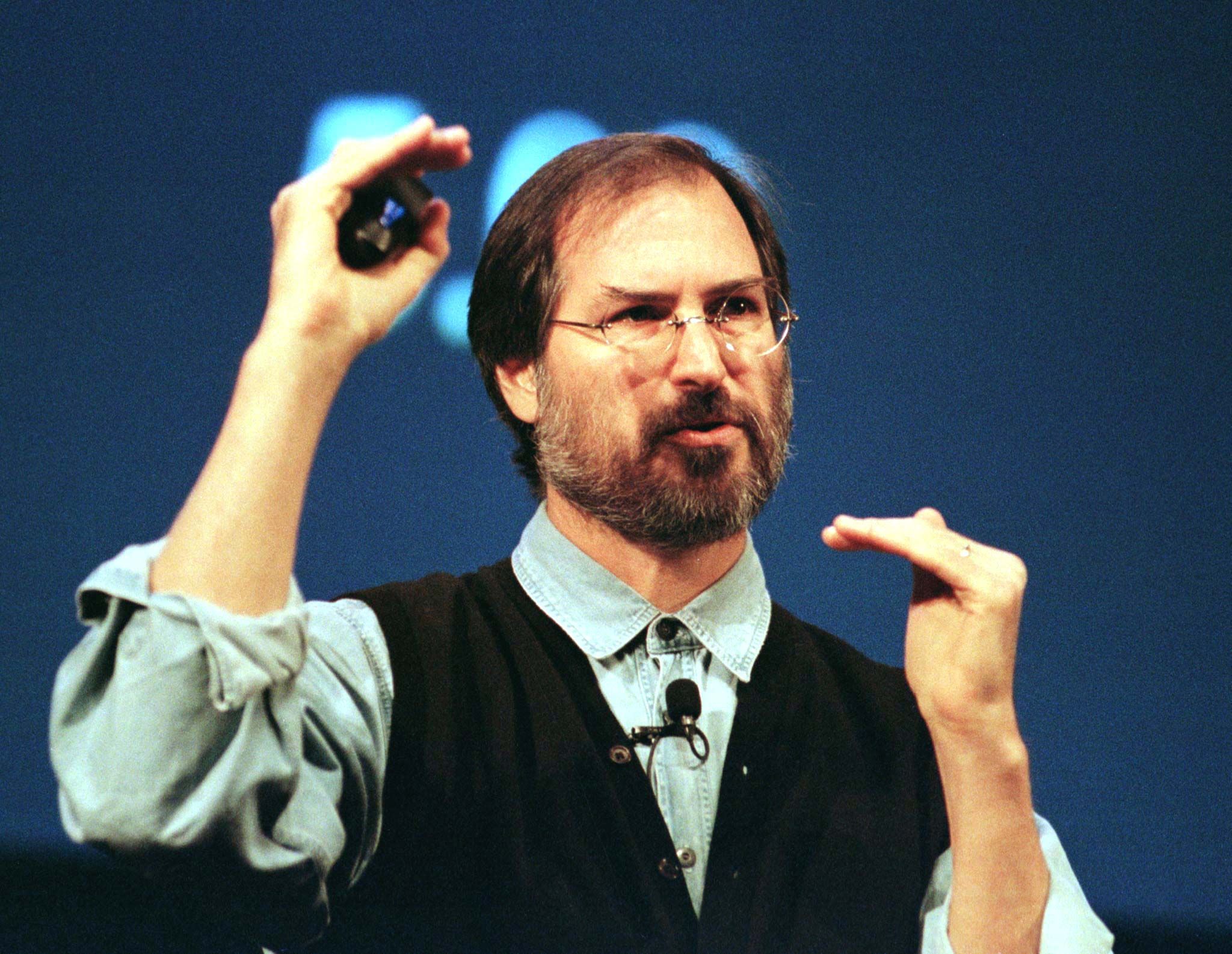 Do you have to be an asshole to be successful? That seems to be the central question of Alex Gibney's latest documentary, Steve Jobs: The Man in the Machine, out September 4. It's a fair issue to raise—Jobs could certainly be an asshole. But he was also an enigmatic genius, captivated by notions of Zen, who believed himself to be enlightened. Jobs's death sparked a massive outflow of public grief, reminiscent of what happened in the United Kingdom following the death of Princess Diana.
It was this surprising expression of sadness over the Apple founder, though, that led to Gibney's curiosity in Jobs. "I was just interested in this idea of why all these people, all over the world, wept when he died," said Gibney, following a June 25 screening of the documentary in New York. "It led me to ask questions about him and about why I use an iPhone."
Gibney is no stranger to challenging, controversial documentaries. He recently looked into the Church of Scientology in Going Clear: Scientology and the Prison of Belief (an HBO documentary molded after the book by Lawrence Wright) and in doing so faced the organization's infamous wrath. Earlier, Gibney tackled topics ranging from the unsolved murder of an Afghani taxi driver at Bagram Air Field (Taxi to the Dark Side), the collapse of Eliot Spitzer's political career after his tryst with a prostitute (Client 9) and systemic corruption at Enron (Enron: The Smartest Guys in the Room).
Steve Jobs: The Man in the Machine is, similarly, a grand examination of the character of a man who defined an industry, and whose name is entwined—rightly or not—with modern American innovation. During the post-screening discussion, Gibney explained, somewhat loftily, that he looked to Orson Welles's Citizen Kane and its treatment of the life of media tycoon William Randolph Hearst for inspiration in making Jobs. "It was weird, but when I was trying to think of a structure for this, I thought, Well, if I steal from the best, the best might be Citizen Kane," said Gibney. "And Citizen Kane's structure is he dies."
"The investigation is not a straightforward bio-flick," he continued. "It's one in which you go and meet certain people, and you find their story, and then that leads you to the next person, and you find their story." Like most of Gibney's investigations, The Man in the Machine features extensive interviews with those who had intimate knowledge of Jobs—including Apple co-founder Steve Wozniak and Chrisann Brennan, Jobs's high school girlfriend and the mother of his first child. These interviews offer profound insight into Jobs's contradictory treatment of those around him. Wozniak describes how, even toward the beginning of Jobs's career, Jobs cheated him out of his rightful pay while they worked together on the Atari project.
Brennan in particular casts a somewhat surprising shadow over Jobs's legacy. She describes how he immediately rejected the birth of the couple's daughter, refusing to acknowledge the child was his and spreading rumors of Brennan having slept with many other men. While Jobs was making vast amounts of money, Brennan was left barely surviving on welfare. Later in the documentary, his daughter, Lisa Brennan-Jobs, describes how she would eventually become closer to her father, recounting a time toward the end of his life when they went out for a meal in Japan, and she felt they finally connected.
But not every subject was so candid. One problem Gibney continuously encountered was, unsurprisingly, a lack of cooperation from Apple and people who had been close to Jobs. It's a problem familiar to Gibney: The Church of Scientology was uncooperative to the point of militancy during production for Going Clear, as it is with most investigations into its organization.
"Apple's response was amusing," Gibney told the audience in June. "They said, 'I'm sorry. We do not have the resources to cooperate with this film.'" It wasn't totally unexpected. After all, Jobs was for a long time the face of Apple. Gibney noted that, in certain ways, similarities could be drawn between The Man in the Machine and Going Clear: "I do see parallels, in terms of the cultish aspect of how Apple deals with its own image and also with Jobs."
Gibney's message is drilled in hard, falling just short of heavy-handedness: Be careful of companies and people that purposely convey an image that may run contrary to their real values. Apple has long defined itself as a company of the counterculture, an image bolstered by Jobs's hippie-ish persona in his early days, as well as his trips to India and his experimentation with psychoactive drugs. "Steve Jobs purported to be acting the values of the counterculture, but I think really what he was doing was using the style of the counterculture while advancing the values of Ayn Rand," said Gibney.
Ultimately, Steve Jobs: The Man in the Machine is a sober look at Jobs and at Apple's unbridled success, even with a morally ambiguous genius at the helm. The film asks occasionally uncomfortable questions about Jobs's confusing (and some might say Machiavellian) management style, but asks even more about American culture: What does it say about our society as a whole that we easily and unquestioningly fell in love with a talented, charismatic man with a sleek design?