Russia Coronavirus Cases in Capital Three Times Higher Than Reported, Moscow Mayor Says
The mayor of Moscow has said that over 300,000 people in his city have been infected with the novel coronavirus, more than three times the official figure.
Sergei Sobyanin's admission on state television comes as Russia had a record daily rise in cases, overtaking France and Germany to become the fifth hardest-hit country in the world, according to Johns Hopkins University.
"The fact that we have identified so many patients is not a minus, but a huge plus," Sobyanin said, pointing out that identifying those who are infected meant that they could be quarantined.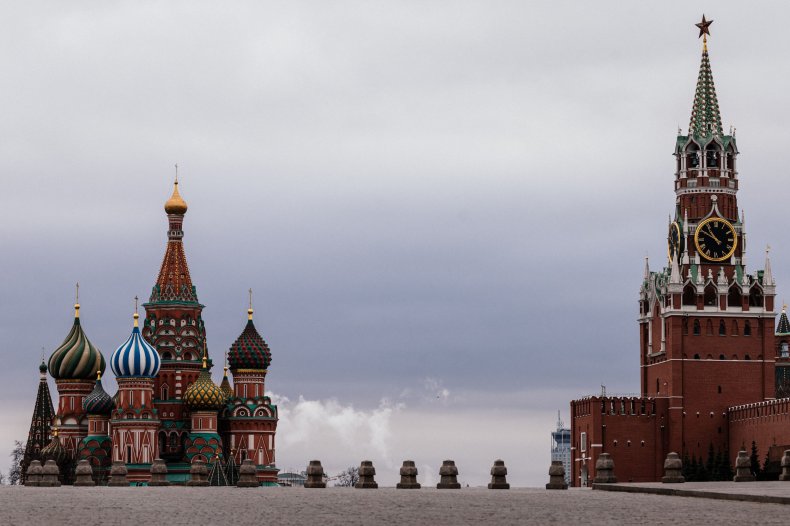 "Obviously, there are even more really sick people in the city. According to screening studies, they are in the region of 2 to 2.5 percent of the total population of Moscow, in terms of numbers it is about 300,000," Sobyanin told Russia 24.
Official figures, cited by Tass, show the official tally in the Russian capital which is the epicenter of Russia's outbreak, surging to 92,676, up by more than 6,700.
Sobyanin also said last week that around two percent of the city had been infected, much higher than estimated figures.
Moscow's health department says there were a number of false-negative results due to late-stage testing and that many people were asymptomatic or suffered only mild cases.
Russian President Vladimir Putin has delegated most responsibilities for dealing with the pandemic to the regions. Sobyanin has been at the forefront of the response, introducing a lockdown, with governors around the country following suit.
On Thursday, he extended the city's lockdown until May 31, which prohibits people from leaving their properties except to buy food and medicine.
From May 12, there will be some easing of restrictions, such as at construction sites, but people must have a digital permit to travel anywhere by public or private transport.
The use of masks, respirators or other respiratory protection equipment, as well as gloves, will also be mandatory in stores, shopping centers and while traveling on public transport or in taxis.
"The more strictly we keep to the requirements, the more we can take care of each other and get the chance to resume normal city life, even if it is under conditions of long-term restrictions," Sobyanin said on his website.
As of Thursday, there were a total of 177,160 coronavirus cases across Russia, with 23,803 patients having recovered from the virus. Russia's latest data indicates 1,625 fatalities nationwide.
Some have linked Putin's handling of the crisis to lower than usual popularity ratings in recent polls. His rating dropped to 59 percent in the latest survey from the independent Levada Center, the lowest since his inauguration in 2000.
The infographic below, provided by Statista, shows confirmed COVID-19 cases throughout the world as of May 7.