Soccer Fan Runs Onto Field, Arrested For Punching Aston Villa's Jack Grealish During Birmingham Match
Police arrested a rowdy soccer fan in Birmingham, England, after he ran onto the pitch in the middle of a championship match and attacked a player.
The incident occurred only minutes into Sunday's Sky Bet Championship match between Birmingham City and Aston Villa at St Andrew's Trillion Trophy Stadium in Birmingham.
In footage posted to Twitter by SkySports, the pitch invader can be seen attacking Aston Villa's Jack Grealish from behind, appearing to punch him in the head while knocking him to the ground:
"There's an idiot on the field," explained the TV commentator calling the match, as both players and security moved to restrain the offender. In fact, security then had to prevent some of the players from doing harm to the attacker as they arrested him and hustled the man off the pitch.
West Midlands police subsequently confirmed the arrest on Twitter:
According to the Birmingham Mail, officials with the Birmingham City club were disgusted by the fan's actions and planned to issue an apology to Grealish.
Speaking of Grealish, he would continue to play in the game, and scored the first goal in the hotly contested match.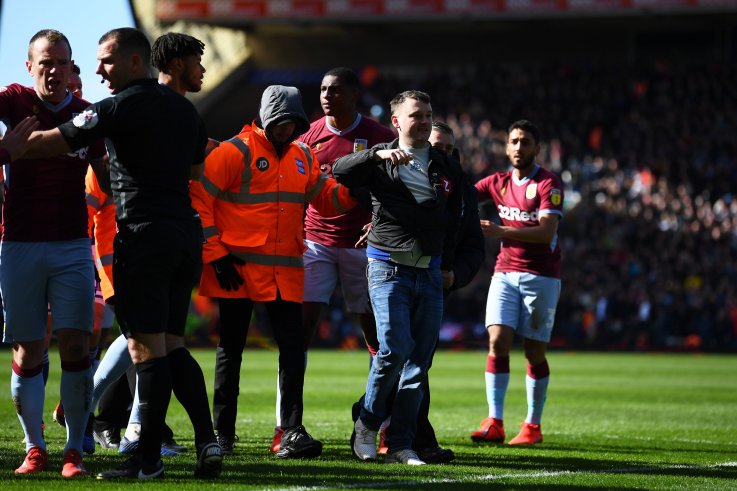 Soccer Fan Runs Onto Field, Arrested For Punching Aston Villa's Jack Grealish During Birmingham Match | Sports