Cristiano Ronaldo Tests Positive For COVID-19, Says He's Asymptomatic and Quarantining
Soccer star Cristiano Ronaldo tested positive for coronavirus, Portugal's Football Federation announced on its website on Tuesday. His diagnosis comes following his team's match against Spain in Lisbon on October 7.
The federation said Ronaldo immediately went into quarantine following his diagnosis, and he is expected to miss Portugal's UEFA Nations League match against Sweden on Wednesday. Despite testing positive for COVID-19, the 35-year-old was said to be feeling well and not experiencing any symptoms of the virus.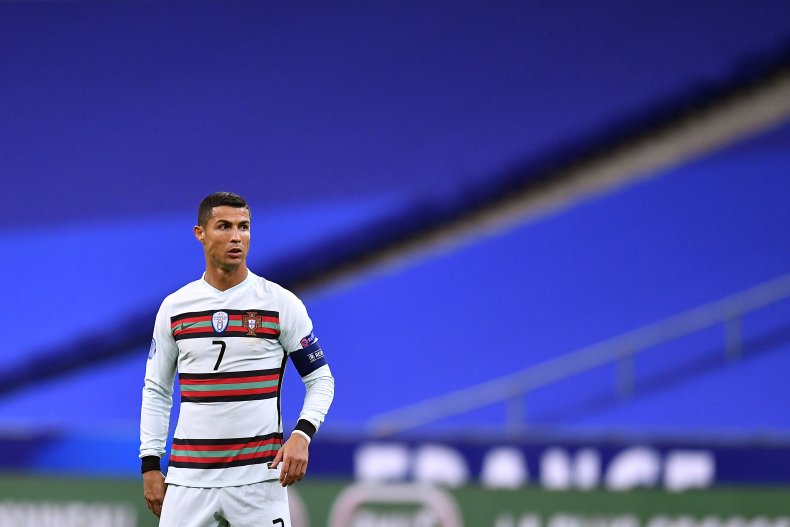 While this marks the world's most famous person's first time suffering from coronavirus, it won't be his first time in isolation. At the height of the pandemic in March, the Juventus player bunkered down in his Maderia hometown after one of his fellow teammates Daniele Rugani contracted this virus. All members of the team were ordered to quarantine for the World Health Organization's recommended two weeks, which at that point had been required by law for all people exposed to coronavirus in Portugal.
"Cristiano Ronaldo has not trained and remains in Madeira pending developments related to the current health emergency," Juventus said in a statement at the time.
In an open letter shared on Twitter on March 13, Ronaldo offered his teammate support while encouraging his millions of followers to practice social distancing and do their part to help prevent the virus from spreading.
"The world is going through a very difficult moment which demands the utmost care and attention from all of us. I speak to you today not as a football player, but as a son, father, a human being concerned with the latest developments that is affect the whole world," Ronaldo wrote. "It is important that we follow the advice of WHO (World Health Organization) and the governing bodies on how we handle this current situation."
Ronaldo added: "Protecting human life must come above any other interests. I would like to send my thoughts to everyone who haas lost someone close to them, my solidarity to those who are fighting the virus, like my teammate Daniele Rugani, and my continued support to the amazing health professionals putting their own lives at risk to help save others."
As of Tuesday, nearly 88,000 cases of coronavirus were confirmed in Portugal while more than 2,000 people died from the disease.