Soccer Legend Urges French to Withdraw Bank Money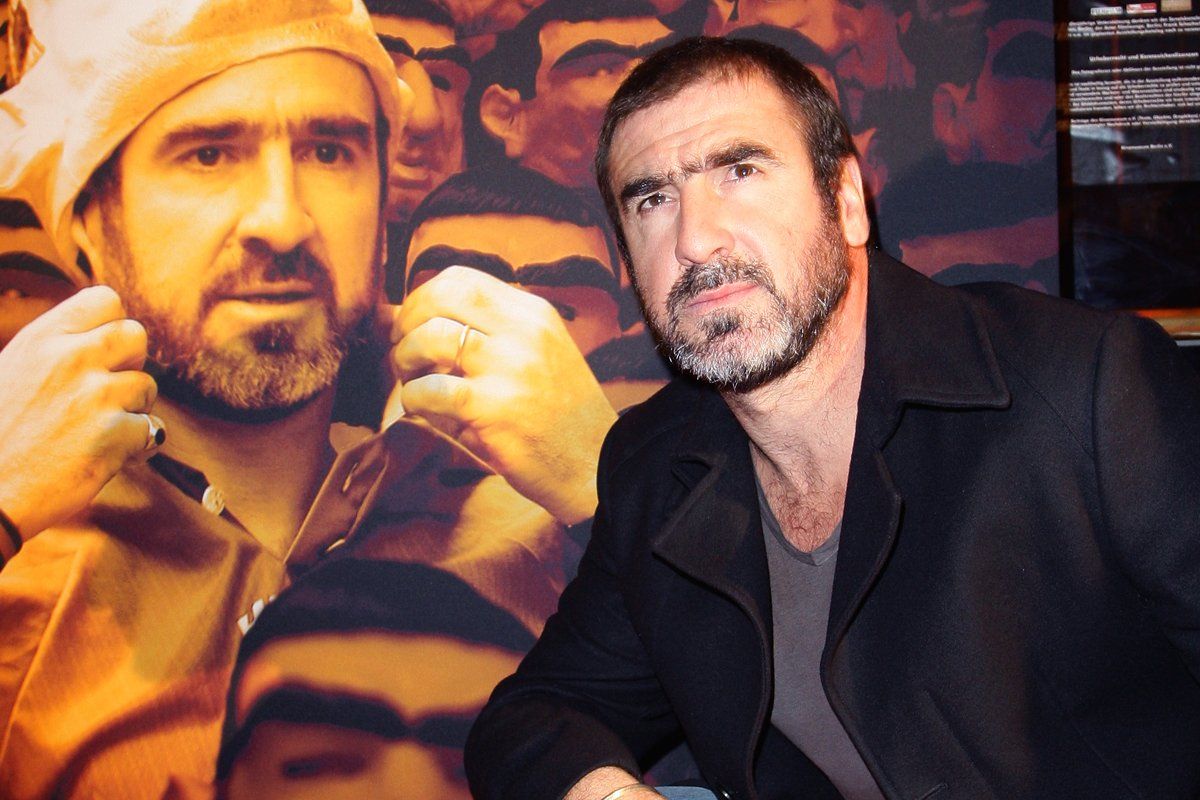 Eric Cantona is a riddle. He was a dazzling soccer player most famous for a kung fu kick, and became a screen actor most celebrated when he played himself. A millionaire shill for a wide range of consumer products, he is a campaigner for one of France's top antipoverty organizations. A Frenchman, he was most fondly adored in Britain, as Manchester United's iconic No. 7 through the mid-1990s. Her majesty's subjects north of the English Channel still refer to him affectionately as King Eric, for his famous, regal celebrations after some miracle goal or other, when he would turn and let enthralled Mancunians' praise wash down on him from the Old Trafford stands. But today he is making headlines calling for revolution.
In early October, when his angry compatriots were spilling into the streets by the millions week after week to protest Nicolas Sarkozy's pension-reform bill, Cantona told a local French media outlet that the real revolution would be a run on banks. "Revolution today happens in the banks: you go to the bank in your village and you withdraw your money. If 20 million people withdraw their money, the system collapses. No weapons, no blood, nothing at all, Spaggiari style," he said, citing Albert Spaggiari, who masterminded a bold 1976 bank robbery in Nice known in France as the "Heist of the Century." The video became Internet catnip. Soon, tens of thousands had joined a wide assortment of Facebook groups promising to withdraw their savings on Dec. 7. The biggest of them has 38,000 people and counting pledging to "attend," and spawned a website called bankrun2010.com.
Before making his mark on personal finance, Cantona made his most famous bon mot, in a legendary career of riddling phrases, at a 1995 press conference. They were his only words of explanation when, at the height of his soccer powers, in a game at Crystal Palace he assaulted a fan on his way off the pitch, leaving both feet to kick a front-row heckler in the chest, kung fu style. In grave, deliberate, thickly accented English, he told the world, "When the sea gulls follow the trawler, it is because they think sardines will be thrown into the sea. Thank you very much."
So you might think the powers that be would let a bit of Cantona wisdom slide. But as Internet campaigns picked up the ball, and a growing grassroots following translated the video into 20 different languages, there was no ignoring the so-called Cantona revolution. When French Finance Minister Christine Lagarde was asked repeatedly about the footballer's foray into finance, she riposted, "To each his occupation: he plays football magnificently, I wouldn't try that—I think people should stick to what they do best." François Baroin, the French government's spokesman and budget minister, struck back like a sports-bar patron at the man himself, pointing out that Cantona wasn't picked for France's 1998 World Cup–winning team. "There are surely reasons for that," Baroin chided. French bankers weren't laughing. Baudouin Prot, the head of BNP Paribas, called Cantona's idea "completely unsafe" and "completely contrary to what can assure the functioning of the economy." Prot defended French banks as having "in no way contributed to the origins of the crisis."
Even France's phalanx of far-leftists were less than amused by Cantona's call. Nathalie Arthaud, who leads the Trotskyite party Lutte Ouvrière, argued, "The problem is that we need banks. They're useful." Jean-Luc Mélenchon, a key leftist dissident of the Socialist Party, said, "I don't know if we would gain anything with a general and instantaneous bankruptcy of the system." And far-left heavyweight Olivier Besancenot noted, "The reality is a lot of those who would dream of doing it don't necessarily have money left in their bank accounts."
On Monday, French banks' employee unions looked to dissuade customers from withdrawing their savings in communiqués warning of the consequences—the economy's collapse and the possible loss of hundreds of thousands of jobs—if everyone listened to Cantona. "While the objective of your rant is laudable, think also about these thousands of employees, technicians, and bank managers that aren't traders themselves, that do not themselves have the salaries of football stars and who need their jobs to help their families live!" the Force Ouvrière union said, addressing Cantona personally.
And as the call has spread elsewhere in Europe, Britain's Observer newspaper called the plan "daft." Spain's El País, in a profile Monday of "El Dilema de Eric Cantona," calls success "only a remote possibility." Indeed, many have pointed out that the chances that Cantona's clarion call will amount to much on Tuesday is very low, citing bank policies that limit the amount patrons can withdraw without requesting funds days in advance or the low reserves that branches keep on site. And Cantona and his followers haven't singled out any banks, meaning any symbolic withdrawals would be absorbed by an array of financial institutions. In all likelihood, Dec. 7 will not spell the death of the European banking system as we know it.
But the buildup of buzz that followed Cantona's musings in France and elsewhere looks like catharsis. In fact, it may be a matter of life imitating art. In Ken Loach's terrific Looking for Eric, nominated for a Palme d'Or for best film at Cannes in 2009, a Manchester postman's life is on the skids. His ex-wife barely speaks to him. His teenage son is falling in with the wrong crowd. Money is tight. Work is a mess. The poor sap is letting himself go, contemplating suicide. Until his hero, Eric Cantona (who plays himself), appears as a pot-fueled vision and becomes an invisible sidekick, inspiring the downtrodden postman with Cantona-esque nuggets of French-accented philosophy, until, empowered, he finally gets his groove back. Perhaps Cantona has done it again, reminding the banking system's underlings of the power they have, just when they need to finally feel a little empowered—but well short of financial suicide. Years into a long, exhausting crisis, perhaps we were all looking for Eric. And sure enough, he came along. Like a sea gull to a sardine trawler.