Chimpanzee Studies Show That 'Social Distancing' May Not Be the Right Term for Our Coronavirus Quarantine Measures
The director of the Tai Chimpanzee Project—a program that has conducted research into ape behaviors in the Republic of Côte d'Ivoire for more than 40 years—suggests changing the language around the directive to maintain "social distancing" during the ongoing coronavirus pandemic; he thinks it should be renamed "spatial distancing."
Citing both his own field research into ape community socialization and human-centered studies, Dr. Roman Wittig of the Max Planck Institute for Evolutionary Anthropology argues that the term doesn't accurately reflect how we should be protecting ourselves during the pandemic. We should keep a healthy and safe distance, Wittig believes, but still remain in touch with one another socially.
"We were able to show in several studies that chimpanzees with no close friends are more susceptible to diseases," Wittig said in an interview for Germany's Max Planck Society, describing social interaction as "extremely important" for both chimpanzee and human health.
The effects are far from subtle, with a 2010 metastudy (a study of more than a hundred other studies, in search of a consensus conclusion) finding that loneliness and low socialization leads to worse health outcomes than smoking, obesity and alcohol. If loneliness is as big a risk factor as smoking, then it's also as worthy of public redress. It doesn't have to be legislative—our language choices can discourage or encourage socialization as a priority. Wittig uses a new term we're all sick of hearing as an example.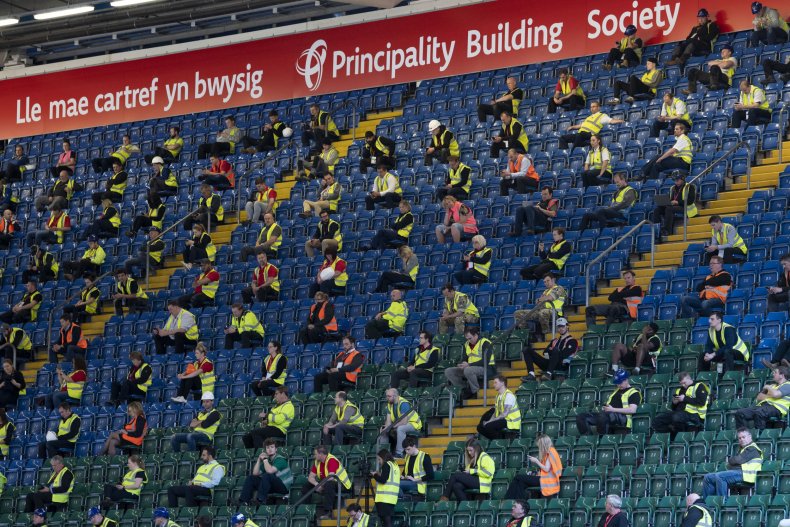 "In my opinion, the term 'social distancing' is simply wrong and should be replaced by 'spatial distancing.' In spatial terms, we must and should maintain a distance of two meters. But, in social terms, we should be particularly close to and supportive of one another at this moment: after all we're in a permanent state of stress due to this pandemic," Wittig said. "We should be closer than ever right now: what I'm advocating is 'social closeness.' Fortunately, we now have the technology to let us see our friends or family despite all this."
While video meet-ups and phone calls likely won't reproduce all the benefits of socialization, Wittig described decent evidence for their efficacy, citing a study titled "Social vocalizations can release oxytocin in humans," authored by Dr. Leslie Seltzer and Dr. Seth Pollack of the University of Wisconsin-Madison, and Dr. Toni Ziegler of the Wisconsin National Primate Research Center.
In the experiment, 61 girls between the ages of 7 and 12 were put through a standardized social stress test. Afterwards, a third physically reunited with their mothers, a third talked to their mothers over the phone and a third were offered neither. For more than an hour after experiencing stress, oxytocin and cortisol hormone levels were measured (measured in saliva and urine). Oxytocin released into the bloodstream reduces the experience of distress, while cortisol increases in response to stress.
For subjects allowed physical or over-the-phone contact with their moms, oxytocin was released and cortisol levels dropped, unlike the portion of subjects who had no close social contact, who still had elevated cortisol levels more than an hour after the onset of stress. Remarkably, simply speaking to a loved one over the phone was almost as effective as close physical contact in lowering stress.
"Vocal cues may be a viable alternative to physical contact for servicing human relationships," the researchers concluded.
A subsequent study by the same team found that text messaging wasn't good enough, either—there seems to be specific benefits to physical and auditory contact. This suggests that regular phone or video conferencing contact may be able to provide us much of the same socialization benefits as those activities that coronavirus isolation has made impossible.
Wittig's own research centers around social bonding among wild chimpanzees, bonobos, baboons and an Old World monkey species called sooty mangabeys. By investigating how ape communities react to outside stimuli, like confronting a model snake or hearing group communications played back to them, Wittig and his colleagues hope to uncover more about the evolution of our own social organization.