Social Distortion Singer Allegedly Beat Up Trump Supporter at California Punk Show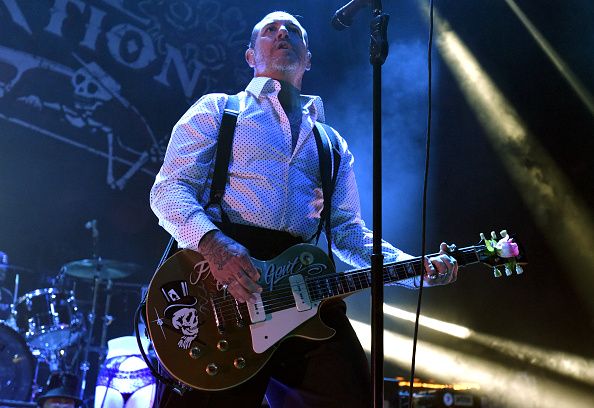 A Trump supporter claimed the lead singer of punk rock band Social Distortion beat him up during a recent show because of his political beliefs.
Concertgoer Tim Hildebrand said the alleged attack occurred on July 17 at the Ace of Spades music venue in Sacramento, California, according to a report Tuesday by local news outlet CBS13. He said lead singer Mike Ness, 56, jumped off the stage and gave him two black eyes, a split lip and a concussion after he demonstrated his support of President Donald Trump.
The physical altercation began, according to Hildebrand, after Ness expressed negative opinions about the president. This anti-Trump speech didn't sit well with Hildebrand, a Republican farmer from Galt, California, who has reportedly been a fan of the band for years.
"I stood pretty much with my silent protest with my middle finger up for the next two songs," he said. "I pretty much said, 'I paid for your music, not your politics.'"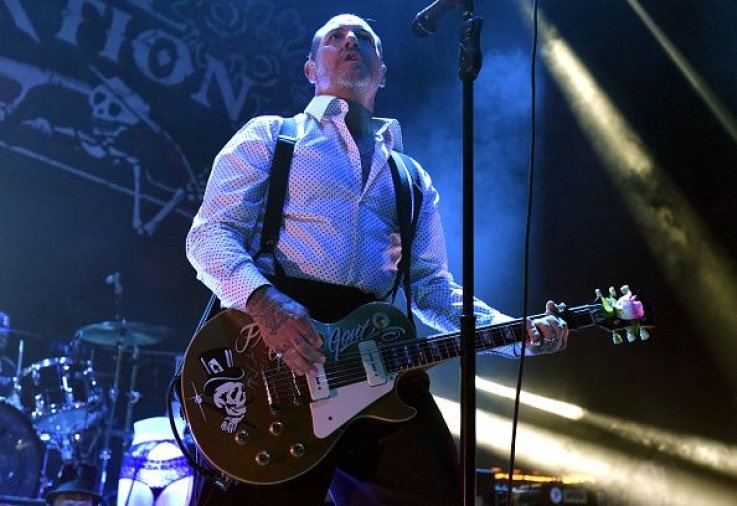 Cellphone video taken at the concert appeared to capture the moments leading up to the alleged beating. It appeared to show Ness motioning to someone to come closer to the stage. The singer then appeared to spit into the crowd, take off his guitar and jump off the stage.
"[Ness] proceeds to punch me multiple times in the head," Hildebrand told CBS13.
Hildebrand filed a police report after being removed from the venue by security and plans to press charges, according to CBS13.
"Someone that has the status that he does shouldn't get away with assaulting someone," Hildebrand said.
Social Distortion was one of the early American punk rock bands. It formed in 1978 in Fullerton, California, and follows the same anti-establishment ethos as other bands in the genre. "Punk rock is meant to be our freedom," Joe Strummer of the Clash once said. "We're meant to be able to do what we want to do."
The band did not immediately respond to a request for comment.
Social Distortion Singer Allegedly Beat Up Trump Supporter at California Punk Show | Culture