Paradise is palm trees and paddle boarding, sunsets and white sand. But for locals in Hawaii, life is hard. The housing shortage has made Hawaii the most expensive state to live in the United States, almost twice the national average. A 2020 study estimated that Hawaii produces only one-fifth of the housing we need. As a result, the median single-family home on Oahu cost $1.15 million this March.
In recent years, other states have adopted a strategy of upzoning, or "gentle density," allowing homeowners to build more than one unit on a single-family lot. California allowed four units on most single-family lots statewide last year. Oregon and Maine have also enacted upzoning laws.
Hawaii has been down this road before, with limited results. Hawaii abolished single family zoning statewide in 1981 with the "ohana zoning" statute, and in 2015 Oahu adopted an accessory dwelling unit program to replace it. Yet by any measure, the housing shortage is worse today than it was in 1981 or 2015. Fortunately, there are jurisdictions that have actually solved the problem. Two of the best known, Singapore and Vienna, Austria, did it through social housing.
The main difference between social housing and American style public housing is its lack of income restrictions. While both Singapore and Vienna do impose income limits on new residents, income no longer matters after moving in. For resale units in Singapore, there is no income restriction at all. They build attractive, walkable, high density communities with amenities like swimming pools and gyms, tightly integrated with public transportation. They are so desirable and socioeconomically integrated that the current president of Singapore lived in her social housing unit until moving into the presidential palace.
Housing for all, regardless of income, is an important political step. "A program for the poor is a poor program" was once a Washington mantra. Truly inclusive programs are the ones that enjoy enduring popular support. Public schools, public highways, and public parks are open to all, regardless of income. The largest federal programs by budget, Social Security and Medicare, have no income limits.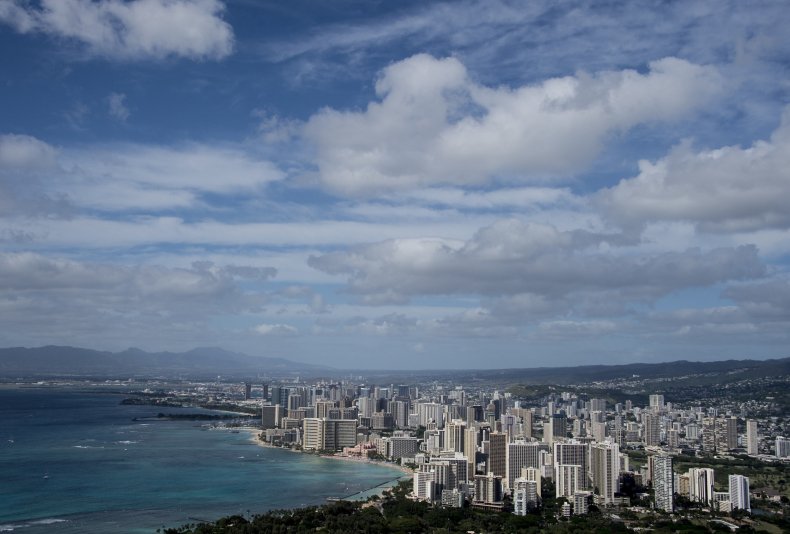 Social housing can also address many of the objections to new development. Social housing would not be built by profit-seeking developers, which studies show is the most politically potent objection to new housing. Building on state-owned land near the rail line currently under construction in Honolulu means zero land costs along a corridor where car ownership is unnecessary, reducing cost of living, carbon emissions, and traffic. The state can restrict the units only to Hawaii residents who would be owner-occupants, which would ensure that they actually house locals and not be used as vacation rentals or vehicles for speculation.
The Hawaii Legislature passed several significant measures this year to launch social housing. Senate Bill 2583 allows the state's housing development agency, HHFDC, to build 99-year leasehold condos by exempting it from the state's public land requirement, which has a 65 year maximum. Senate Bill 2251 removes the requirement that the state's public housing agency, HPHA, build only income-restricted, federally regulated housing. Taken together, these two bills enable two state agencies to build 99-year leasehold condos based on the Singapore model. The Legislature also appropriated $10 million for HPHA to begin the first tower.
An even larger appropriation, a record $600 million to the Hawaiian Homes Commission, turbocharges a social housing program that has existed for over a century. Established by Congress in 1920, the Hawaiian Homes Commission Act builds housing for those with over 50 percent Native Hawaiian ancestry and has no income restrictions.
The momentum is building nationwide. California Assemblymember Alex Lee introduced Assembly Bill 2053 in February, creating a social housing program for California. Maryland Delegate Vaughn Stewart introduced social housing financing legislation in 2020. Seattle filed a ballot initiative for social housing in March. In December, San Francisco appropriated $64 million to launch a social housing program.
The state of Hawaii now has the tools to build the tens of thousands of units that Hawaiians need. Social housing can finally bring about an end to Hawaii's housing shortage, serve as a model to other struggling jurisdictions around the country, and ensure that future generations of Hawaii residents to come will truly be able to thrive and succeed.
Stanley Chang currently serves in the Hawaii State Senate, where he represents District 9 and chairs the Hawaii Senate Committee on Housing.
The views expressed in this article are the writer's own.