Social Impact Leadership Is Imperative in Post-Covid World | Opinion
Globalization connected all parts of our world and expanded international cultural, economic and political activities. Across India, with a 65 percent rural population, the pandemic has been an equalizer. It also united policymakers and experts to work collaboratively.
As we look ahead to a post-pandemic era, we need empathetic leadership to transform our world and harbor world peace. Exemplary leaders are harbingers of hope. They can instill a sense of self-belief and think beyond limited goals pertaining to their own organization for the wider good.
Outstanding leaders can galvanize key stakeholders, envision a blueprint for change, analyze, foresee and take the best step forward for the greater good of our humanity. The most powerful weapon for peace is education. It is the third eye of a child which flattens the playing field across all socio-economic statuses. Our world's most disadvantaged can rise when we implement the 3E formula: enable, educate and empower.
The transformative circulatory powers of education are part of my personal journey from abject poverty to becoming a member of India's Parliament. I've proven that with my life and in providing free residential education to over 60,000 tribal children in Odisha, India. When poverty creates illiteracy, literacy can eradicate poverty.
Education empowers individuals to build–without destroying. By providing free education to millions of disadvantaged children, our world can reap the benefits of the transformative powers of education. When we empower indigenous communities with knowledge–we help them preserve their own unique tribal cultural heritage and traditions and become change agents of our world.
The pandemic has proven that we are all global citizens of a global community. We must strive to secure peace as the ruling, guiding principle for our entire world–not just in one country. To realize this, we must join forces, globally–to eradicate poverty, illiteracy and hunger by ensuring education for all regardless of their socio-economic status.
World peace can be attainable by empowering peace-loving individuals worldwide. One person can't be the sea-change. They must gather, inspire, empower like-minded individuals. Educators believing in the collective power of education for all must set the socio-cultural itinerary for our world's holistic social reform. Strengthening this global mission, like-minded individuals can work in collaboration as change-makers to establish a thought-sharing platform, strength and power so we can collectively give back to our world.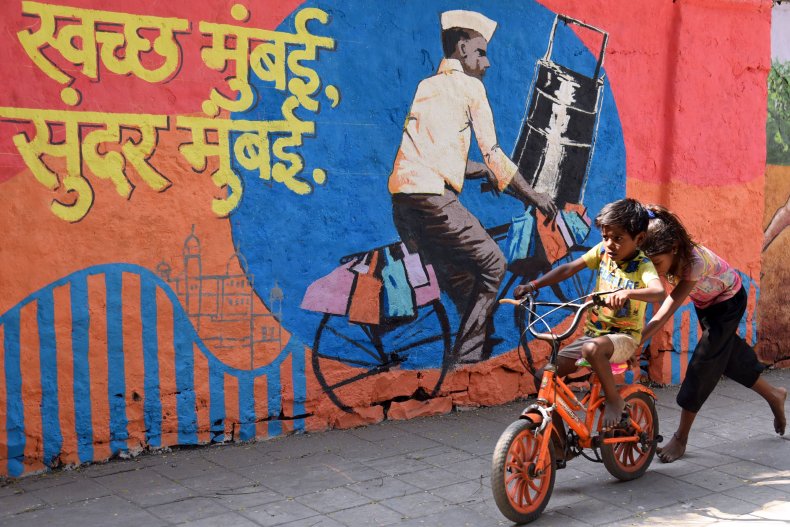 Let's make the art of giving the ethos of our life. Let's work together as a global force to achieve world peace.
The pandemic has brought to focus the potential of every human being to become a leader, take charge and ease suffering for those around them. Our post-pandemic-stricken world needs leaders to put in place an analytical approach to problem solving, ensure fairness, connect people and organizations, value collaboration and most of all offer resources and remain humble. These empathic leaders must be realists, not be overwhelmed by challenging circumstances, uphold compassion, righteousness, pro-activeness and embrace diversity while remaining committed to the right to dignity. Diversity broadens our perspectives into a wider canvas, a spectrum of views–ensuring that decisions cater to all and leave no one behind.
As we march toward a post-COVID world, let us support leaders who inspire active citizenship across the globe. As individuals, let us fulfill our roles as model citizens in our communities across our respective countries–and ultimately our world. With no wealth and power, activism by all citizens simply fulfills the constitutional rights we are guaranteed.
Starting from our homes, to our communities, schools, states and countries, activism can empower us to achieve the greater benefit of our world. But it's not enough to feel empowered. In the process, we must inspire and galvanize others unsure of their abilities to join this journey.
We can achieve brilliant feats when we enable, empower and educate.
Dr. Achyuta Samanta is a Lok Sabha member of Parliament from Kandhamal. He is the founder of the Kalinga Institute of Social Sciences (KISS), Kalinga Institute of Industrial Technology (KIIT) and Kalinga Institute of Medical Sciences in Bhubaneswar, capital of India's eastern state of Odisha. His mission is to eradicate poverty, illiteracy and early girl marriages through education and by elevating India's overlooked, poverty-stricken indigenous population.
The views expressed in this article are the writer's own.