Social Media Break: How to Deactivate, Delete Your Snapchat, Instagram or Facebook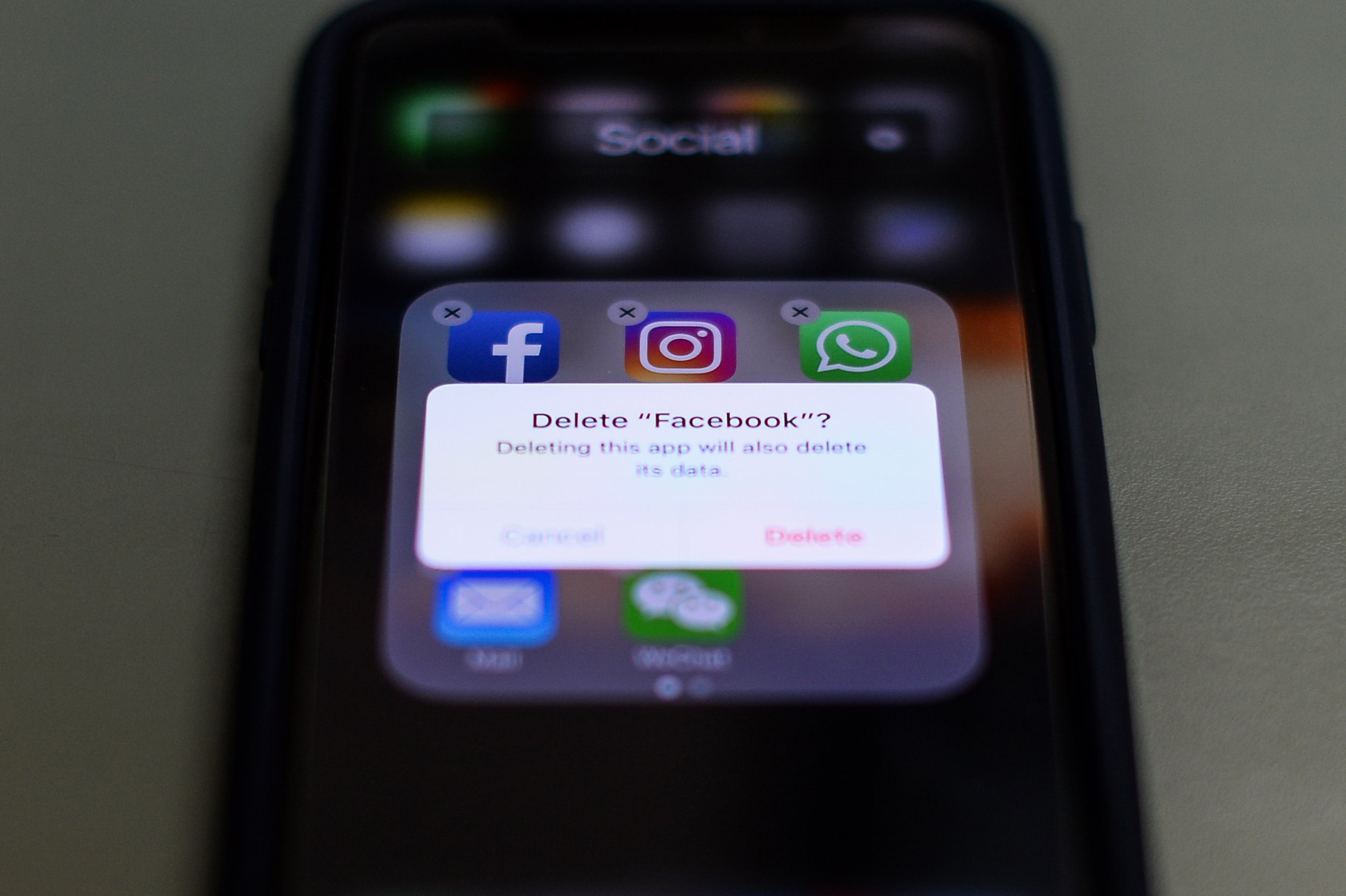 Some people have decided to stop using one or all of their social media platforms as a new years' resolution. And one of the keys to completing that resolution is deactivating those accounts or deleting them completely.
Some people probably delete the app off their phone and don't redownload it until their month or months without the app or platform is up, but others, like those looking for more permanent removal, might be wondering how to deactivate or delete.
Of social media users surveyed, 51 percent of those between the ages of 18 and 24 said it would be "hard" to quit social media completely, according to a survey done by Statista. Of all the social media users surveyed 40 percent of them said it would be hard to quit.
For those users who do want to quit social media, here's how to make it easier by deactivating or deleting. The steps for each social media platform vary slightly.
Snapchat: Users who want to delete their Snapchat account have to first deactivate their account for 30 days, once those 30 days are up the account will be permanently deleted. To deactivate users need to first log in to their account online at the accounts portal, not in the app. When they log in to the accounts portal with their username and password they can deactivate the account by selecting "Delete an account." Once they log in users will get a security code sent to them to enter to the portal and then have to enter their username and password again before they can completely delete the account.
Instagram: Users can temporarily disable their accounts or delete them completely on Instagram. To temporarily disable they should first log in to their account online on instagram.com then go to their profile. Once there they can select "Edit Profile" and then "Temporarily disable my account" and answer why they're disabling the account before confirming, "Temporarily Disable Account."
To fully delete an Instagram account users have to take more steps. They have to log into their account in a web browser again and then navigate to the "Delete Your Account" page available here. There they have to select why they want to delete and then confirm "Permanently delete my account." Once that account is deleted users can't sign up with their former username and the account can never be reactivated.
Facebook: Users can deactivate their Facebook account and activate it again simply by logging in. To deactivate, or make their page invisible to other users, a Facebook user has to open up their account and select the down arrow on the right corner of the page. From there they can access the settings and then "general" where they can select "Manage your account" and then "Deactivate your account."
Fully deleting the account takes a bit longer and confirming a few more times. Again users should select the down arrow and then "Settings" and then "Your Facebook Information." From there users can choose "Delete Your Account and Information" before clicking "Delete My Account." After that users have to enter their password and decide to continue before clicking "Delete Account."
​