Social Media Helps Sounds of Endangered Birds Soar to No. 5 on the Australian Music Charts
An album consisting of the sounds of endangered Australian birds has made its way to the top of the country's music charts after a heavy push on social media.
"Songs of Disappearance" was released Dec. 3, featuring various recordings and calling sounds from 53 of Australia's most endangered bird species.
The listed tracks include "the incredible diversity of the Australian soundscape, and highlights what we stand to lose without taking action," states the album's official website. "Be immersed in a chorus of iconic cockatoos, the buzzing of bowerbirds, a bizarre symphony of seabirds, and the haunting call of one of the last remaining night parrots."
The sounds were collected by wildlife sound recorder David Stewart, who has reportedly spent three decades recording the lesser-heard sounds of the Australian bush.
The album was reportedly the idea of a PhD student at Australia's Charles Darwin University, and was released by multimedia label The Bowerbird Collective in conjunction with BirdLife Australia.
Founded in 1901, BirdLife Australia is "dedicated to achieving outstanding conservation results for our native birds and their habitats," according to the organization's website.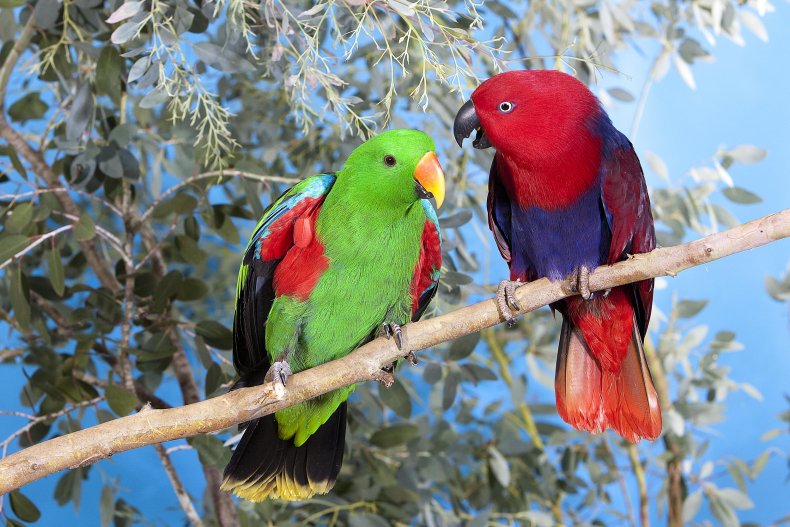 "This album is a very special record with some rare recordings of birds that may not survive if we don't come together to protect them," BirdLife Australia CEO Paul Sullivan told Australian magazine, The Music Network. "While this campaign is fun, there's a serious side to what we're doing, and it's been heartening to see bird enthusiasts showing governments and businesses that Australians care about these important birds."
Within days of releasing, the album saw increasing popularity among Aussies, largely thanks to a massive effort promoting it on social media. The web campaign helped propel the album to become among the most popular in the nation, selling over 3,000 copies.
On the ARIA chart, Australia's main music sales chart, "Songs of Disappearance" debuted at No. 5 among the nation's top 50 albums.
This places it ahead of works by pop music superstars like Olivia Rodrigo and Dua Lipa.
Proceeds from sales of the album will go to benefit bird conservation throughout Australia.
The hype surrounding "Songs of Disappearance" comes as many bird species, and Australian wildlife in general, continue to be threatened by habitat loss.
A study from Charles Darwin University found that one in six bird species in Australia were threatened, mainly due to habitat loss from brushfires, along with climate change. An additional estimate from BirdLife Australia found that the number of threatened birds may have shot up by as much as 25 percent.
"Most of Australia's wildlife is found nowhere else in the world, making its conservation even more important," according to the Australian Wildlife Conservancy (AWC). "45 percent of our bird species are found only in Australia."
Some of the indigenous birds featured on the album include the night parrot, whose song was "entirely unknown to science until 2013," stated The Guardian, and the regent honeyeater, "which is now so rare that it is literally losing its own voice out of loneliness."
The AWC told Newsweek that "Australia is famous for its incredible diversity of wildlife, in particular its birds, with over 900 species recognised. Birds represent an important component of Australia's rich natural heritage, and their unique calls are the soundtrack to the Australian bush. This wonderful album 'Songs of Disappearance' celebrates our birds and Australian Wildlife Conservancy welcomes it.
"The recently published Action Plan for Australian Birds 2020 raised the alarm on the range of threats facing our birds, from destructive wildfires to feral predators and increasing climate impacts. One in six birds are now threatened with extinction, which means it's more important than ever that we scale up our conservation efforts around the country."
(12/16/2021, 10 p.m. ET): This story has been updated with a statement from AWC.