Turkey Lists Social Media as Top Threat in Leaked Document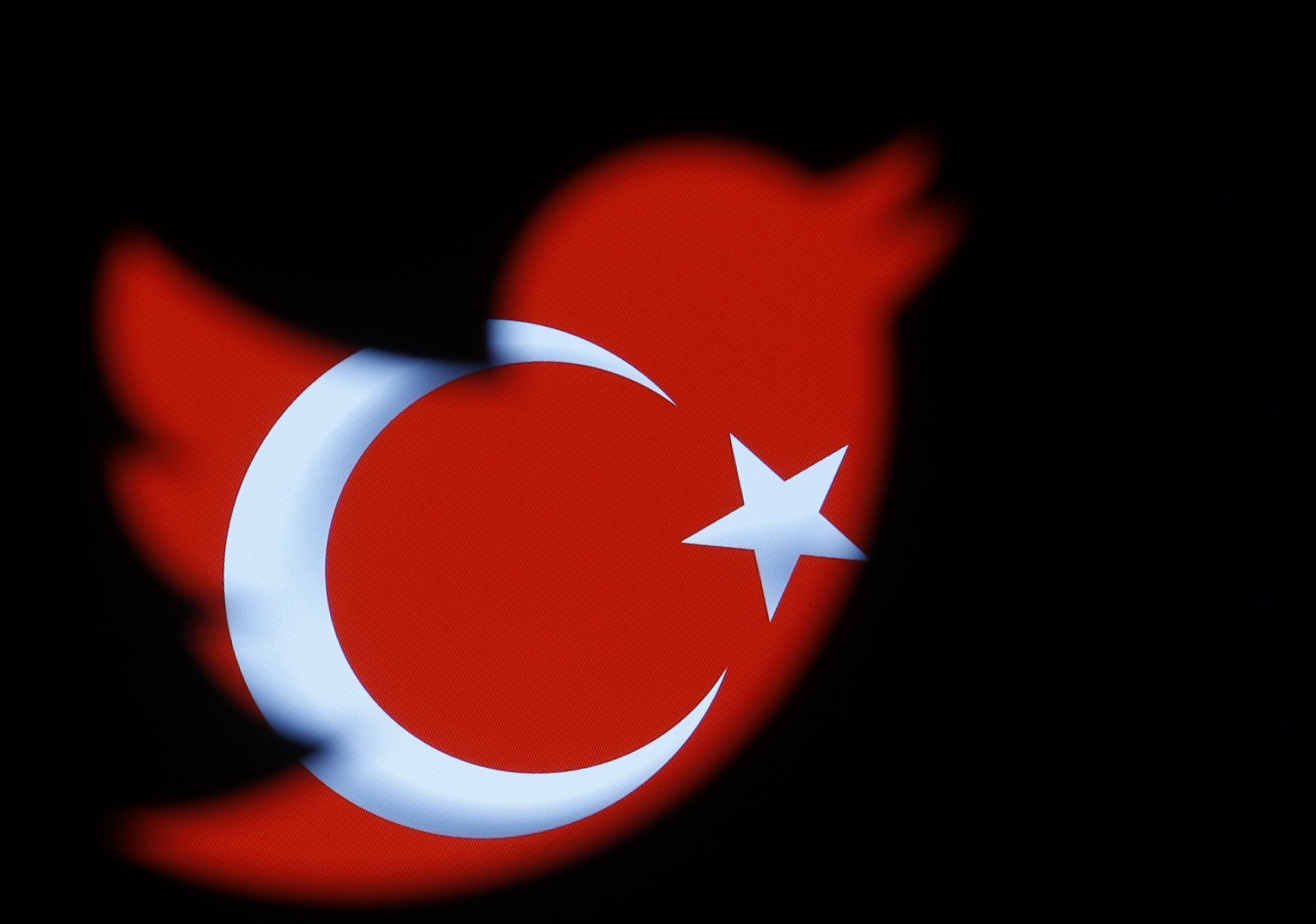 A draft of a document detailing perceived threats to Turkey authored by the country's National Security Council (NSC) has listed social media as one of the main threats to Turkey's domestic security, alongside terror groups such as ISIS and the Kurdistan Workers' Party (PKK), local media reports have revealed.
Eight national security threats are listed in the version of the 2015 National Security Policy Document (NSPD), published by Yenisfak, a Turkish daily that is largely pro-government. The threats include protests, parallel state structures, communication security, social media, cyber security, security of capital movements, organisations that "exploit" religion, such as ISIS, and ethnic-based terrorism, specifically the PKK.
The NSC, the body which created the draft of threats, consists of Turkish president Recep Tayyip Erdogan, the Turkish government, and commanders of the Turkish Armed Forces, therefore the composition of the draft strongly reflects the views of the ruling AKP party.
Yesterday, a Turkish court briefly banned social media sites Twitter, YouTube and Facebook, along with 160 other websites, for permitting users to circulate images of a prosecutor, Mehmet Selim Kiraz, being held at gunpoint by a masked man from a radical leftist group.
Access to the three major social media sites has been restored after they removed the image from their platforms. Turkish authorities also threatened to outlaw Google until the tech giant moved to prevent the photo of Kiraz being shared.
Turkish premier Erdogan has previously referred to sites such as Twitter as a "menace" as it has been used by Turkish citizens to mobilise anti-government protests against his ruling Justice and Development (AKP) party's rule. He reacted to a spate of online leaks in March last year by banning Twitter and YouTube after recordings implicated him and senior Turkish officials in a corruption scandal.
Turkish analysts believe that the ruling elite within Turkey feel threatened by dissent on social media with Erdogan's AKP colleague and prime minister Ahmet Davutoglu heading into a general election in June.
Yaman Akdeniz, a Turkish law professor who successfully challenged the Turkish ban on Twitter and YouTube last year, says that the Turkish government's actions in regard to social media are having a "chilling effect on freedom of expression" within the country.
"The government sees the social media platforms as a threat because they cannot control it. It is the only platform left for people to express themselves freely," he notes. "So, they are trying hard to control it by not only issuing vague and disproportionate blocking orders but also by initiating criminal investigations and prosecutions involving postings on social media platforms."
Since the block on the social media sites on Monday, the hashtag #twitterisblockedinTurkey was tweeted 68,000 times, according to social search engine Topsy.
Erdogan and the ruling AKP may be using a crackdown on social media to play to shore up their core vote ahead of the June election, says Ilhan Tanir, Washington D.C.-based Turkey analyst.
"They know that they cannot ban the social media companies. But, by making [Twitter and Facebook] enemies, they are making an argument for their conservative base that there is an enemy against them and they are out there to get them," Tanir says.
"This includes Western powers, lobbies and all of the conspiracy theories that they have been spreading. Social media is just another part of this campaign tool that they are using."
In January, Erdogan claimed that Turkey has the freest media in the world despite a number of arrests of journalists opposed to his rule. Last December, the editor of the country's biggest-selling newspaper was arrested in raids along with 26 others.
"I am saying this assertively. There is no media either in Europe or in other countries in the world where the media is as free as it is in Turkey. We all know this," he told Turkish ambassadors at a lunch, according to Turkish outlet Today's Zaman.
"Attack the president or the prime minister in those countries if you can. No, you cannot. You cannot do this in the U.S., in Germany or in Russia."