Social Media Platforms Must Take Responsibility for Anti-Semitic Content | Opinion
Wednesday marked International Holocaust Remembrance Day—the first we've experienced amid a global shutdown brought on by a pandemic. But while increasing success of vaccination programs provide us much-needed hope against the coronavirus, the plague of anti-Semitism continues to challenge free societies around the world.
Throughout history, Jews have time and again been blamed for the evils of the world. Unfortunately, examples are all too plentiful. Especially in times of darkness, anti-Semitism spreads like wildfire and threatens Jewish lives.
Anti-Semitism is not preordained. It is propagated by real people and today it is on the rise. Under the guise of freedom of speech, social media platforms have allowed such falsehoods to multiply with few safeguards in place.
Recent displays of commitment by many world leaders, countries and organizations to counter anti-Semitism is a welcome first step. Yet other leaders who leverage their influence to inspire hate remain unchecked.
Iranian ayatollah Ali Khamenei is a leading broadcaster of anti-Semitic rhetoric. He posts daily on social media, slandering the Jewish people and declaring his aspirations to destroy the state of Israel. Since the outbreak of the pandemic, he has cynically correlated Israel with COVID-19. For example, he tweeted using the hashtag #COVID1948—a reference to the year of Israel's founding—joining 250,000 other tweets. These corrupting messages vilifying the Jewish people reach tens of millions of users.
Twitter has been asked multiple times to remove this dangerous content, but to no avail. The company has consistently defended Khamenei's right to peddle hatred on its site. It appears that Twitter is waiting for missiles to be launched, rather than taking preemptive action.
Twitter recently decided it could ban the accounts of global leaders—so why is it continuing to allow the supreme leader of Iran to spread his toxic incitement on its platform?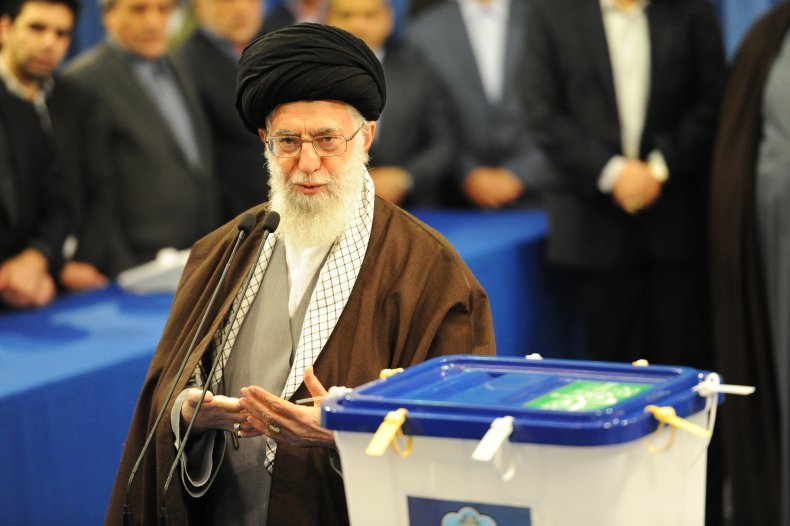 Anti-Semitism is thriving outside of Iran as well. Israel's Anti-Semitism Monitoring Center identified more than two million anti-Semitic posts in 2020 alone. In the United States, social media is utilized for the distribution of anti-Semitic conspiracies and ravings. The tragic attack on the Tree of Life Synagogue in Pittsburgh two years ago is a heartbreaking example of how lethal this hateful sentiment can be.
The internet has undoubtedly become the primary platform for the dissemination of anti-Semitism. Twitter and other social media platforms must recognize their immense influence. Their haphazard moderation decisions create the sense that their policies are arbitrary and even politically motivated. This stance of non-action emboldens those who disseminate hatred.
It is time for social media giants to define explicit guidelines and commit to enforcing them. Rules that detail acceptable speech must be put in place. Freedom of expression cannot come at the cost of endangering Jewish communities.
International Holocaust Remembrance Day is a painful reminder of the power words have to provoke violence. It teaches that we can never disregard the real-world consequences of threatening rhetoric.
Today there is a broad and growing coalition promoting tolerance and acceptance. Now, it is our collective duty to advocate for change. Despite the significant strides we have already made, much more is left to achieve.
Together we must call upon Twitter and other social media platforms to take full responsibility. Clear policies barring hate speech must be established and applied. Social media platforms are obligated to be proactive partners, rid their platforms of anti-Semitism and other forms of bigotry and prevent future incitement.
As we mourn the six million innocent souls who perished at the hands of the Nazis, we are reminded that we must speak out. We cannot wait for another tragedy to occur before we take initiative. We cannot allow history to repeat itself. Never again.
Omer Yankelevich was elected to the Knesset as part of the Blue and White alliance in the September 2019 and March 2020 elections. In the 35th government of Israel, Yankelevich was named Minister of Diaspora Affairs, becoming the first-ever Haredi woman cabinet minister.
The views expressed in this article are the writer's own.