Social Media Users Flood Instagram to Find Gabby Petito, Swarm Brian Laundrie in Comments
Social media users are flooding to Instagram in hopes of finding Gabby Petito after the 22-year-old went missing during a cross-country camping trip with her fiancé Brian Laundrie.
The couple had been heavily documenting their travels on their social media accounts using the hashtag #vanlife. Since Petito's disappearance, many in the public have combed through their posts in hopes of finding a clue to where Petito might be.
Several Instagram accounts have been created to bring attention to the missing persons case, including @gabby.petito and @gabbypetitocase, which feature updates on the case.
Laundrie, who has been named as a person of interest, has also been swarmed by users who are accusing him of being involved in Petito's disappearance in the comments of his Instagram posts.
Laundrie returned back to the couple's shared home in North Port, Florida, on September 1 without Petito and has reportedly refused to provide information to his fiancé's family.
Ten days after he returned to North Port alone, the Petito family reported their daughter missing to local police.
Police say Laundrie is "hindering this investigation" by refusing to cooperate with authorities. The 23-year-old is also declining to comment on the case, according to his family attorney.
Comments on Laundrie's Instagrams range from "Where is she, Brian?" to "Knock knock. Your time is up" to "You will not get away with this."
As of Friday morning, more than 85,000 people are following his account. Petito's following count has also amassed to 280,000.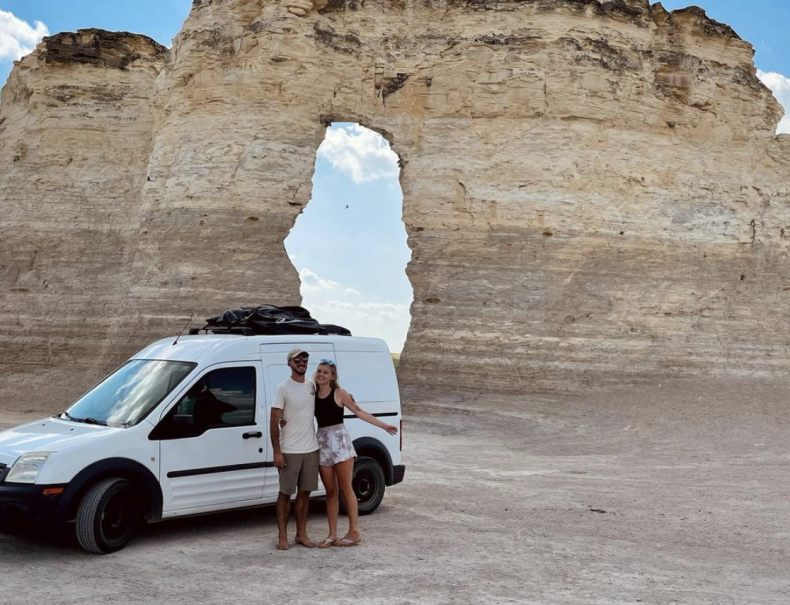 Petito's comments have also been flooded, but with accusations that her posts are being uploaded by someone else, with some insinuating that Laundrie is the one authoring the captions on her account.
"If this caption doesn't scream alibi idk what does. He wrote this s--t," one user wrote.
"This whole post seems like a subconscious confession on his behalf. Creating a narrative that he can link to on the future," another commented.
Some are also asking Instagram to provide edit history on her posts, which they believe have been changed by Laundrie to create an alibi.
Laundrie has not been charged with any crime.
"She posted the pics, he went back and edited this crazy long caption. Hopefully Instagram can provide the edit history," one Instagram user said.
Photos of the couple's stops in Kansas, Colorado, Utah and Wyoming document happy memories on their trip, but recently released bodycam footage suggests that something may have gone wrong in Utah when Moab police responded to a call reporting a potential domestic abuse case.
Petito's family says they lost contact with her while she was in Wyoming, with the last text from the 22-year-old being "No service in Yosemite." An attorney for the family has said Petito's mother doesn't believe the message was from her daughter.
The FBI and the Suffolk County Police Department in New York are assisting North Port police in its investigation.