Americans With Million-dollar Salaries Stop Paying Into Social Security Before March While Everyone Else Continues
The burden of sustaining Social Security is not being carried fairly by the rich, a U.S. think tank has said as it noted an American earning an annual salary of $1 million will effectively stop paying into the scheme on Wednesday, fewer than seven weeks into 2020.
Social Security, which provides retirement, disability, and survivor benefits to one fifth of the U.S. population, is funded by a payroll tax capped at the first $137,700 of earned wages, and excludes income from other sources such as capital gains.
Sarah Rawlins, from the Center for Economic and Policy Research (CEPR) noted that someone who earns $1,000,000 a year would have reached that cap by Wednesday, February 19.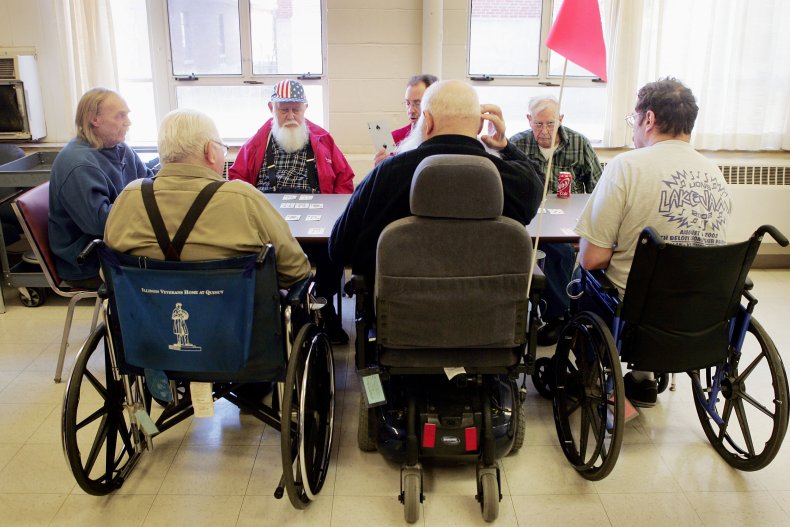 "That makes a millionaire's effective tax rate well below the 6.2 percent of income that most Americans pay," Rawlins said. "Instead, it is less than one percent of a millionaire's income.
"The burden of Social Security taxes falls more heavily on those who make less," Rawlins noted, suggesting that to make the system more progressive, the government should look at "scrapping the payroll tax cap entirely and making everyone pay the same tax rate."
A report last November by Boston College's Center for Retirement Research concluded that Social Security has become more regressive because of growing economic inequality.
Jim Roosevelt, a former associate commissioner at the Social Security Administration and a grandson of former President Franklin Delano Roosevelt, who signed the Social Security Act into law in 1935, told The Boston Globe that the program had become less fair.
"It doesn't take care of the people at the lower and middle-income levels as well as it was intended do," Roosevelt said, "and it needs to be updated."
In January 2019, 208 House Democrats backed Rep. John Larson's introduction of the Social Security 2100 Act which would apply the payroll tax to wages above $400,000, Common Dreams reported.
The move would also adjust the benefits to rising costs of living and was praised by Kevin Prindiville, executive director of Justice in Aging, as "a key step in combating senior poverty in our country."
On the Democrat campaign trail, retirement is not a focus for primary candidates because it is considered the "third rail" of politics, Market Watch noted.
However the party's frontrunner, Senator Bernie Sanders proposed taxing all income above $250,000, and boosting by $1,300 a year the benefits for seniors with an income of less than $16,000.
"Our job is to expand Social Security so that everyone in this country can retire with the dignity they have earned and everyone with a disability can live with the security they need," he said according to his campaign website.
Newsweek has contacted the Center for Economic and Policy Research for further comment.