Social Security Recipients Won't Need Tax Returns to Claim Stimulus Checks, Administration Says After Outcry
Social Security recipients are set to automatically receive their coronavirus relief stimulus payments after the government reversed course on a decision that cause widespread outcry from lawmakers and advocacy groups.
Backlash ensued after the IRS indicated that people who do not normally file tax returns would need to file an abbreviated return to get the $1,200 payout earlier in the week. However, the U.S. Treasury Department announced Wednesday night that the requirement would be dropped for Social Security recipients, who should expect to receive the money in the same manner they normally receive payments, by direct deposit or paper checks.
"Social Security recipients who are not typically required to file a tax return need to take no action, and will receive their payment directly to their bank account," Treasury Secretary Steven Mnuchin said in a statement.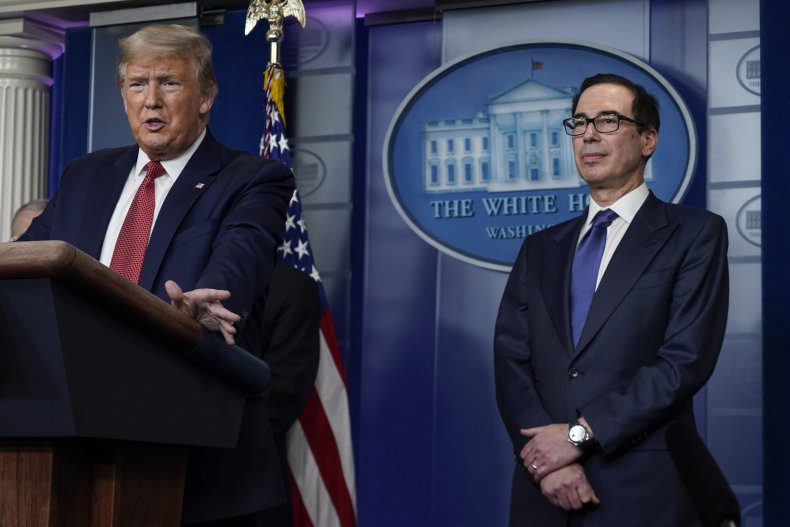 The IRS said earlier in the week that a "simple tax return" would be required for those who did not normally have enough taxable income to file taxes, including many Social Security recipients.
The requirement was not written into the text of the Coronavirus Aid, Relief and Economic Security (CARES) Act, prompting outrage from many who said that an unnecessary hurdle was being created which could result in stopping some of the country's most vulnerable populations from receiving the payment.
A group of 41 U.S. senators sent a letter to Mnuchin and Social Security Administration Commissioner Andrew Saul only hours before the reversal was announced, citing additional hardship caused by groups that would normally be able to help being unavailable due to the pandemic.
"This filing requirement would place a significant burden on retired seniors and individuals who experience disabilities, especially given the current unavailability of tax filing assistance from Volunteer Income Tax Assistance and Tax Counseling for the Elderly programs during the COVID-19 crisis," the senators wrote.
Advocacy groups also expressed displeasure with the plan, arguing that requiring taxes to be filed would repeat a mistake that led to many missing out on stimulus checks in 2008. Some hailed the reversal, while insisting the decision did not go far enough.
"Under pressure from activists around the country and our allies in Congress, the Trump Administration has reversed course," advocacy group Social Security Works said in a statement. "Social Security beneficiaries will now receive their $1,200 CARES Act payments automatically, without needing to file a tax return. We will keep fighting for this to apply to recipients of SSI and veterans' pensions as well."
The announced changes will only apply to those on Social Security. Other potentially vulnerable low-income groups will still be required to file a tax return to receive the payment, even though the government has access to information about many individuals that could be used to automatically determine eligibility.
Newsweek reached out to the White House and the Treasury Department for comment but did not receive responses in time for publication.