'Sociopath' Florida Teen Strangled Mom to Death After Arguing Over Grades, Staged Home Burglary: Police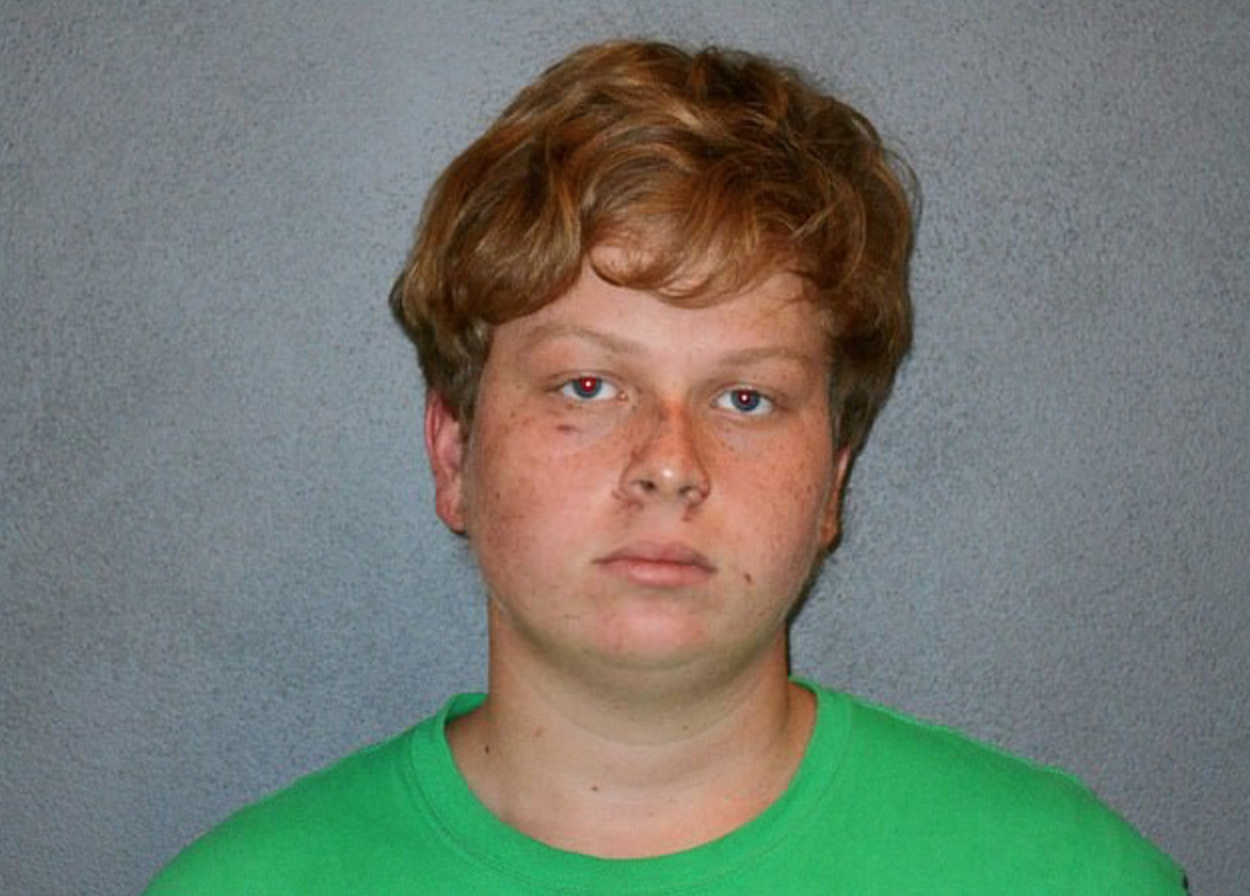 A sociopathic 15-year-old in Florida accused of killing his own mother after an argument over school grades will be charged with murder, police said Saturday.
Detectives probing the disappearance of Gail Cleavenger, 46, said they obtained a "full and detailed confession" from her son Gregory Logan Ramos, of DeBary, Volusia County. The teen allegedly strangled her at their home, then staged a burglary with the help of two friends.
Ramos, police said, used a wheelbarrow to load Cleavenger's body into her van and buried her beneath a fire pit at River City Church on early Friday morning—before going to school.
The Volusia County Sheriff, Mike Chitwood, said in a press briefing the suspect had fought with his mother over a "D" grade he had been given. The boy expressed no remorse for the killing.
"He is a soulless individual who thought he was gonna outsmart everyone in the room," Chitwood said, reported news outlet WKMG. "To watch how cold and callous and calculating he was, I think was probably the most shocking thing for all of us. No sign of remorse whatsoever." The police chief said Ramos was one of the "top three sociopaths" he had ever encountered.
When asked what the motivation was for the attack, Chitwood said it was "rage." His mother had reportedly survived a first murder attempt. The son then spend 30 minutes strangling her.
The boy had enlisted the help of two friends to stage the burglary scene, police said. They were named as Dylan Ceglarek and Brian Porras, both aged 17. Both were taken into custody.
Ramos called 911 to report the fake burglary at around 3:50 p.m. Friday. He would later boast to police it was "award-winning" due to his "performance." But Chitwood said detectives had quickly become suspicious of the crime scene. WKMG reported the boy had scratches on his face.
Under questioning, the two friends confessed to helping Ramos bury his mother's body and were charged with acting as accessories to first-degree murder. Police later recovered dumped property, including a PlayStation 4, that was removed from the home in the staged burglary. They recovered a shovel and broom used to bury Cleavenger and tidy up the scene around the fire pit.
According to Volusia County Sheriff's Department, Cleavenger's body was discovered at the River City Church in the early-morning hours of Saturday. It would be exhumed today, it said. Ramos' stepfather was on a business trip at the time of the incident. He returned home on Friday.
"The case we worked tonight was one of the most disturbing and saddest I've seen in my career," Chitwood tweeted Saturday. "I have a feeling this is a case we'll be hearing about for years.
"All our hearts break for this family. The deputies who worked through the night and into the morning gave this case absolutely everything they had, and I hope the family knows that Gail has all of us fighting for justice for her. God bless Gail Cleavenger and all who knew and loved her."