Sociopaths Are More Likely to Refuse Wearing a Mask and Other COVID-19 Measures, Study Finds
A new study from Brazil has found that people with sociopathic traits are more likely to not comply with mask-wearing and other measures to limit the spread of coronavirus.
The study investigated the relationship between antisocial personality traits and compliance with COVID-19 measures using a sample of 1,578 Brazilian adults aged between 18 and 73.
Between May 21 and June 29, participants completed a test that assessed maladaptive personality traits as well as assessments on apathy and compliance with coronavirus-related measures. The findings were published in the journal Personality and Individual Differences.
The researchers found that those who had higher scores in traits including callousness, deceitfulness, hostility, impulsivity, irresponsibility, manipulativeness and risk-taking tended to be less compliant with COVID-19 containment measures, such as mask-wearing, hand-washing and social distancing.
But those who had higher levels of empathy tended to be more compliant with the measures.
"Our findings indicated that antisocial traits, especially lower levels of empathy and higher levels of Callousness, Deceitfulness, and Risk-taking, are directly associated with lower compliance with containment measures," the authors wrote in the conclusion of their study.
They add: "These traits explain, at least partially, the reason why people continue not adhering to the containment measures even with increasing numbers of cases and deaths.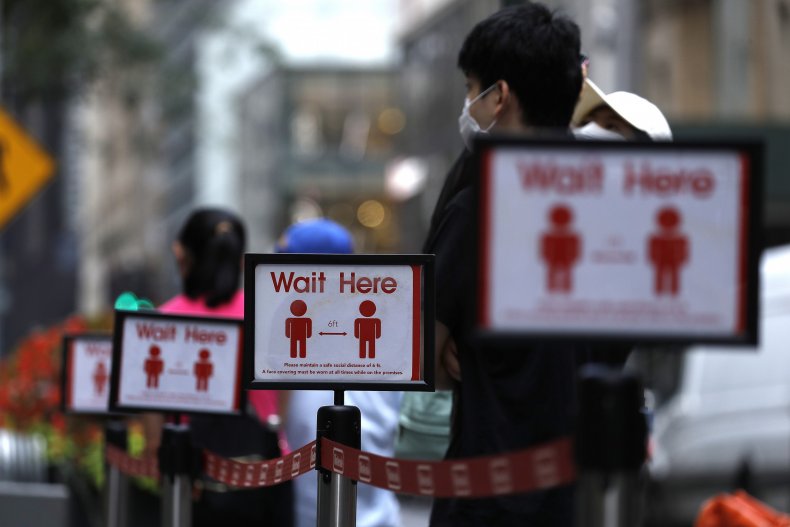 "Exposing oneself and others to risk, even when it can be avoided, is a typical trait for people with antisocial tendencies, and with low levels of empathy."
The authors wrote that containment measures have been determined to be the most effective way to "flatten the curve" of coronavirus infections but previous studies have shown that some people are more likely to comply with such measures than others.
They wrote that their findings were in line with previous research that determined antisocial personality traits have an effect on compliance with coronavirus containment measures.
"Additional studies showed that personality traits play an essential role in adhering to containment measures, especially antisocial and empathy traits," they wrote.
"We investigated associations of these traits with adherence to COVID-19 containment measures in a large Brazilian adult sample. Unveiling these associations should assist in establishing public health actions to increase compliance with containment measures by the population."
They added: "Our findings can be useful for public health policies, e.g., through screenings that demonstrate an elevation in these traits, interventions can be carried out aiming at greater awareness and consequent compliance with containment measures. We suggest that further studies be carried out investigating the interaction of these traits with other variables."
Brazil is one of the hardest-hit countries by the ongoing coronavirus pandemic.
The country has more than 3.58 million confirmed cases of COVID-19, the most of any country besides the U.S., according to a tally by Johns Hopkins University. More than 114,000 people have died of the virus in Brazil.