20 Sodas No Longer on the Market
Sodas are a super-sweet taste of childhood, but this canned carbonated nostalgia is sometimes discontinued.
However, when classic sodas are no longer stocked on supermarkets' shelves, collectors continue their legacy, attracted by their pop culture history and stylish designs.
Newsweek counts down to some celebrated sodas now sadly discontinued from sale.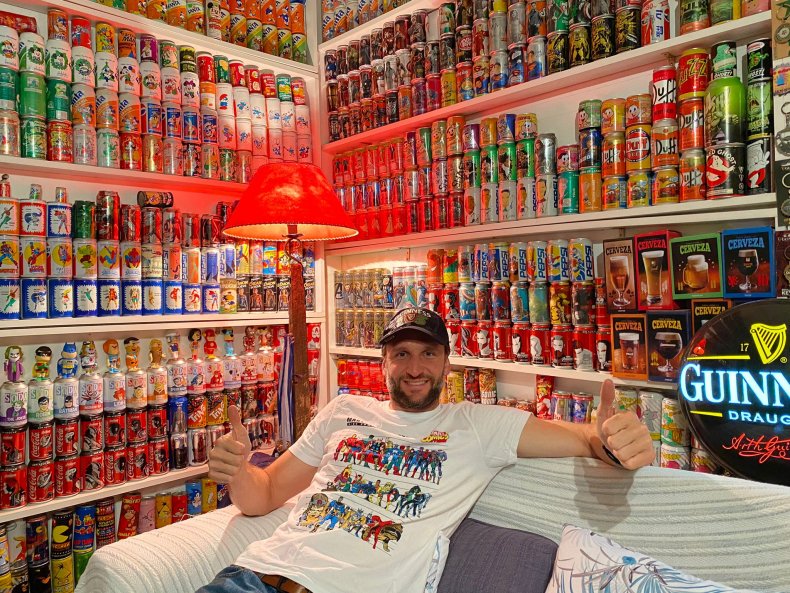 1. Clicquot Club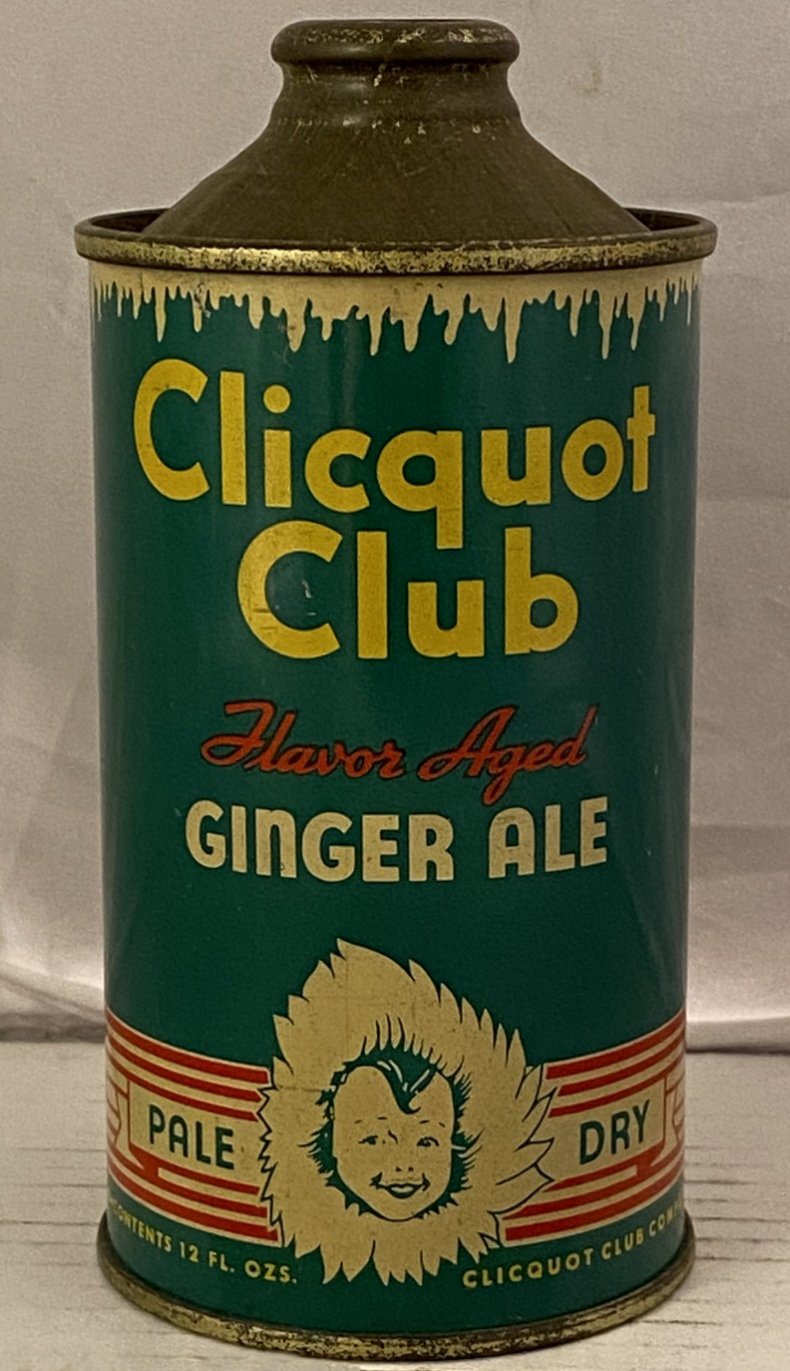 The first canning of soda occurred in early 1938, when Clicquot Club of Millis, Massachusetts produced 100,000 cases of their ginger ale in a high-profile cone top can.
Soda collector Dave Tanner told Newsweek: "At launch, they also handed out a green version of the same cans to guests of the plant.
"The green sample can is extremely rare, with three examples currently known. It is certainly one of the most sought-after soda cans! Price estimates could be as high as $3,000 to $5,000."
2. Tapa Cola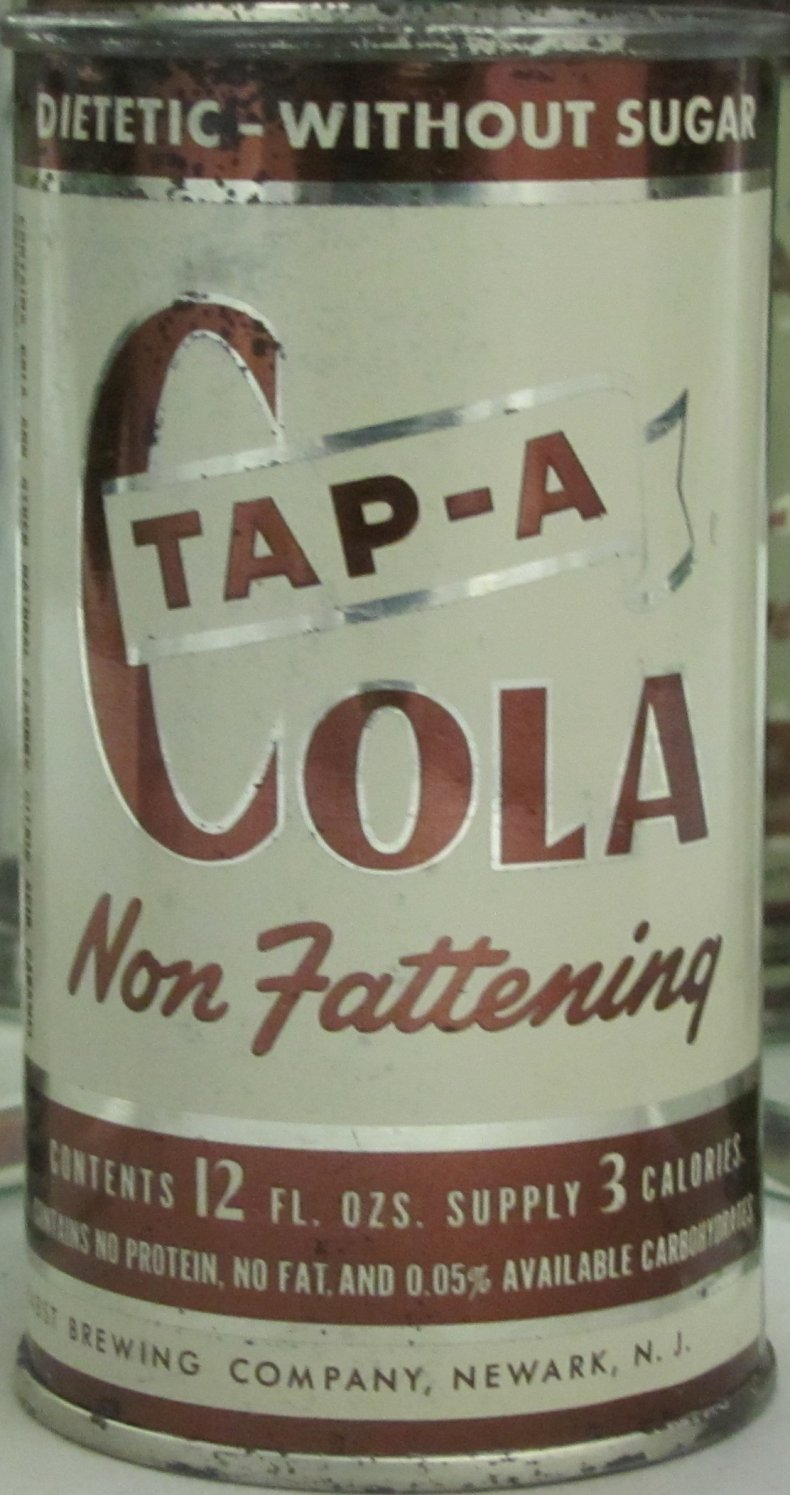 In late 1953, Pabst Brewing company out of Newark, New Jersey, entered into the soda market, only to abruptly abandon soda in the late 1950s.
Tanner said: "The early Tapa Cola cans ... are valued at more than $2,000."
3. Veep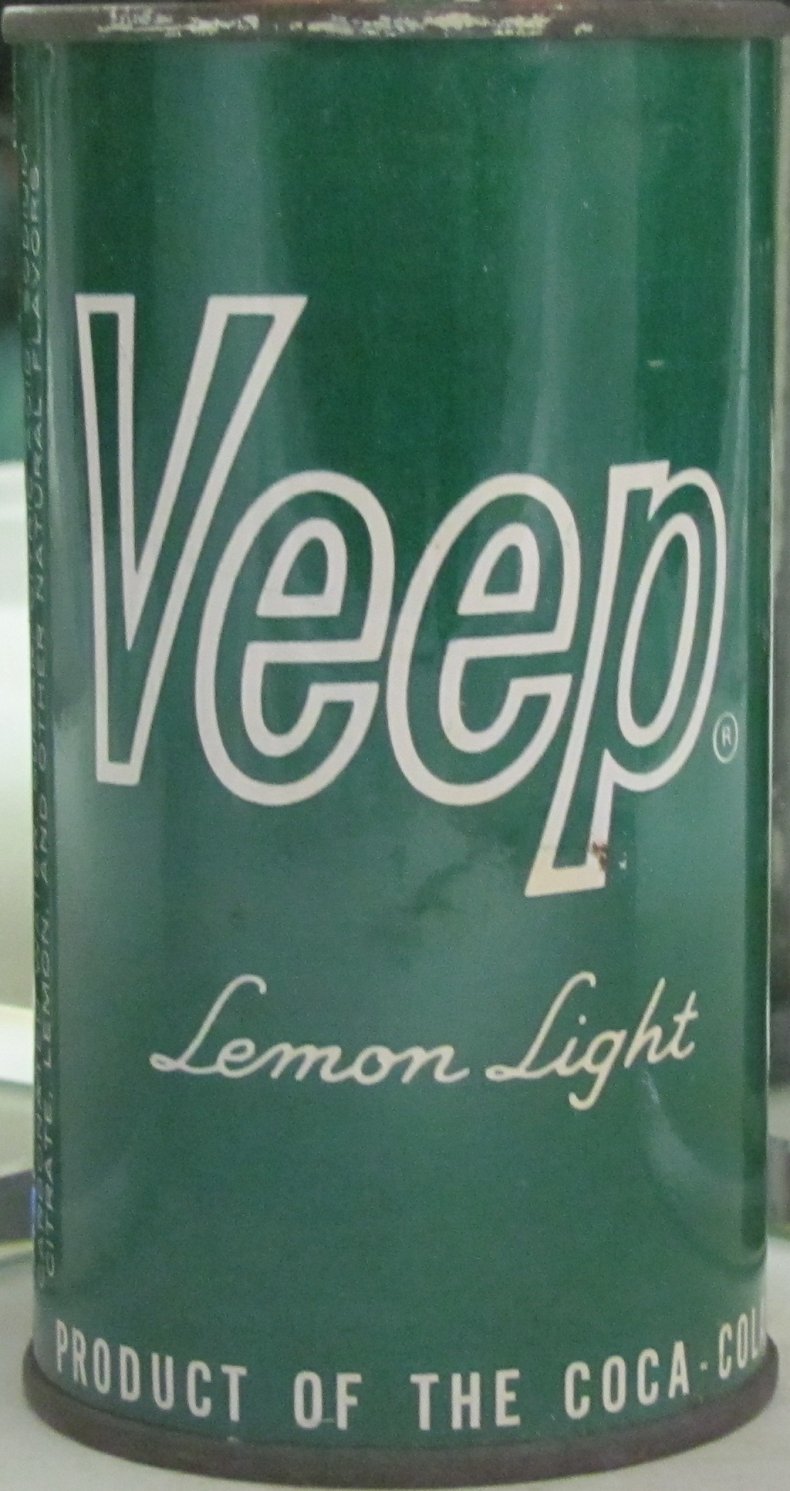 Coca-Cola was a prolific producer of various test brands and in 1961, produced two generations of a lemon-lime brand called Veep.
This was discontinued around 1964, as Coca-Cola brought Sprite into existence.
Tanner said: "The cans are rare and command prices over $1,000 in good condition."
4. Patio
Pepsi Cola entered the test market shortly after Coca-Cola, bringing their diet soda to the shelves under the Patio brand label in 1963. By 1964, Diet Pepsi had hit the shelves.
Tanner said: "The Patio diet cola is another very rare early diet can, valued in the $800 to $1,200 range.
"Fans of the show Mad Men may recognize the can from one of the ad campaigns feature on the show."
5. Tab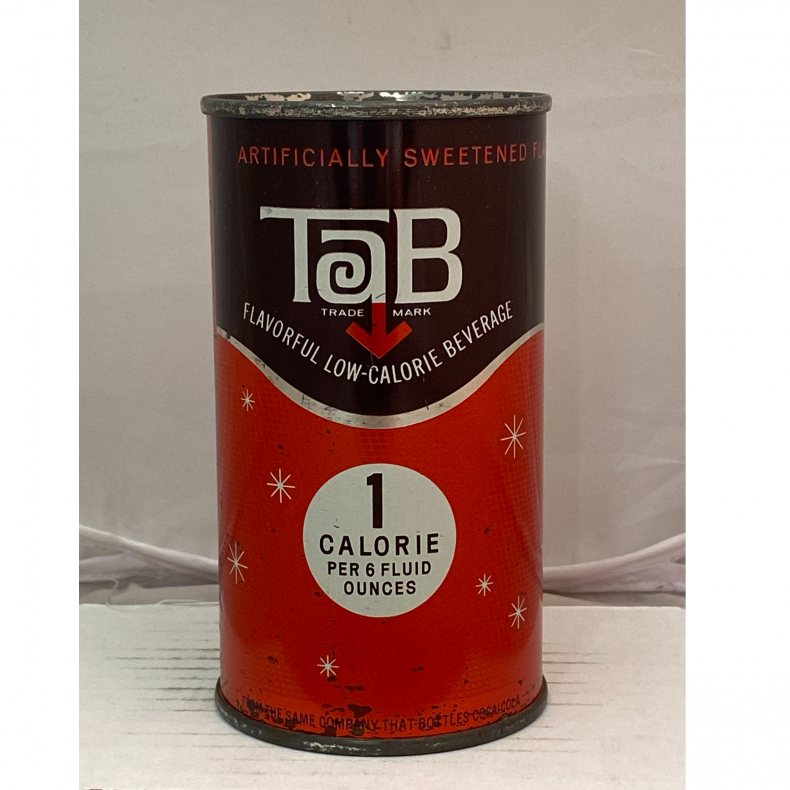 Arguably the most famous recently discontinued product occurred in 2020 when manufacturer Coca-Cola ended its Tab soda.
Tab was introduced in 1963, evolving through quite a few design changes over the years.
Tanner told Newsweek: "It was extremely popular and prices have risen significantly for many of the cans.
"This can [pictured] is an example of a rare first-generation Tab can and is valued in the $400 to 500 range."
6. Light Rock Beverage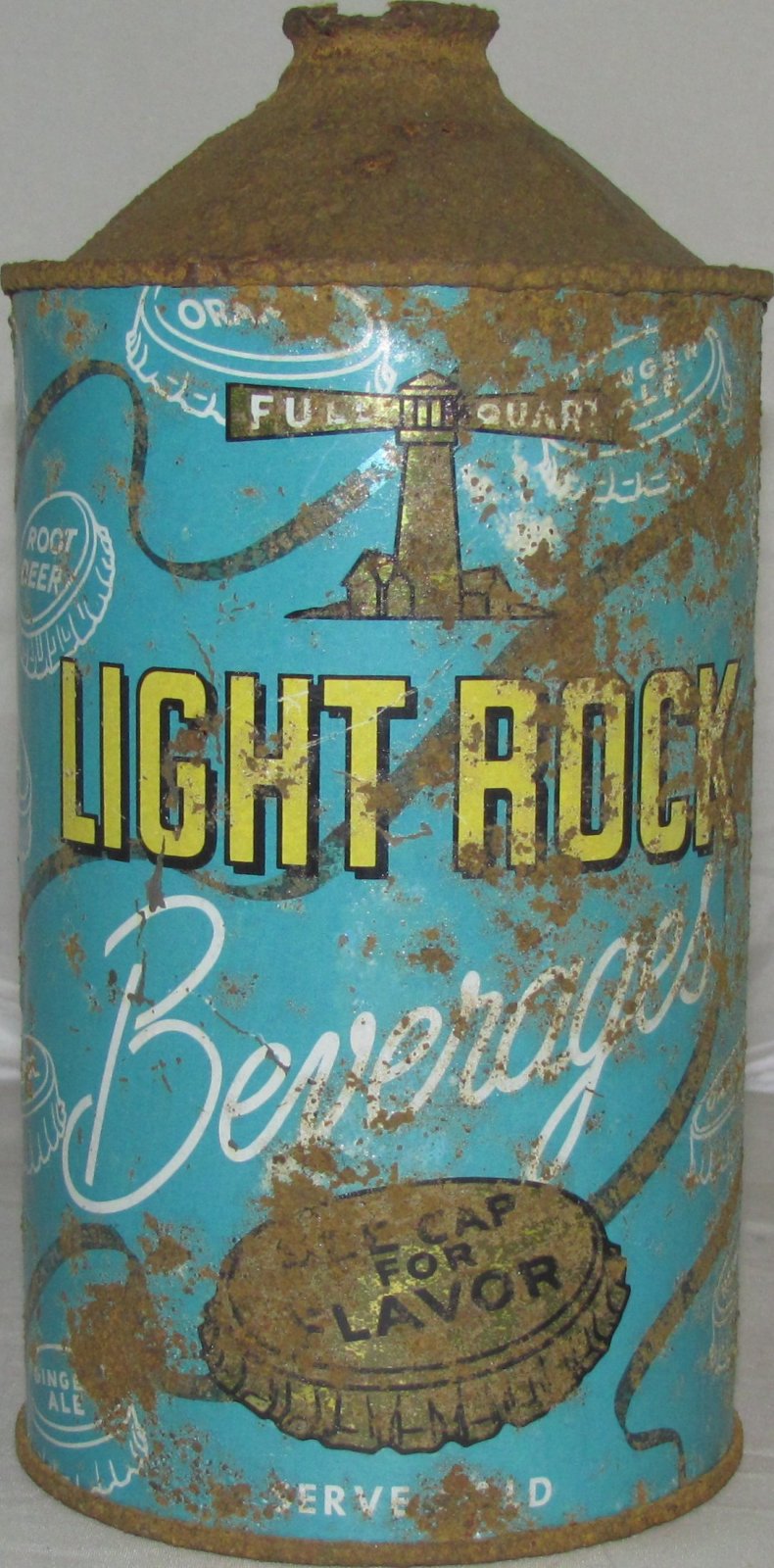 The Light Rock Beverage company canned soda for many years and produced two generations of canned soda in 32oz cone top cans, before going out of business in the 1950s.
Tanner said: "This can [pictured] is an off-grade example of the first Light Rock generation, featuring the flavor on the cap.
"Only two to three nice examples of Light Rock cans exist. Values would likely be in the $5,000 to $7,000 range for a clean can."
7. Davy Crockett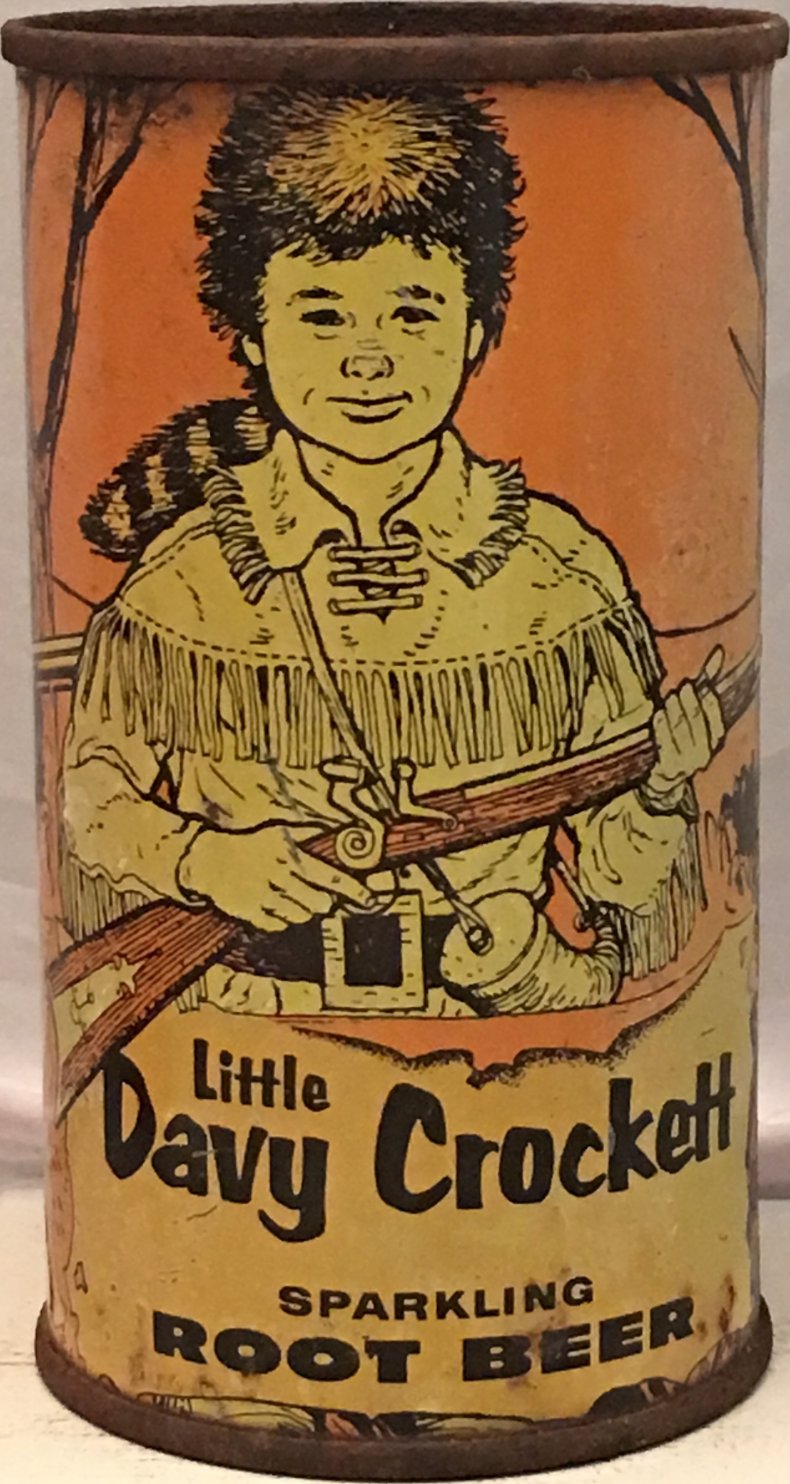 This Davy Crockett imitation grape soda can dates from 1957 and these rare items are valued at approximately $3,000.
Part of this collectable's value is due to the can's rare solder seam manufacture.
8. Roy Rogers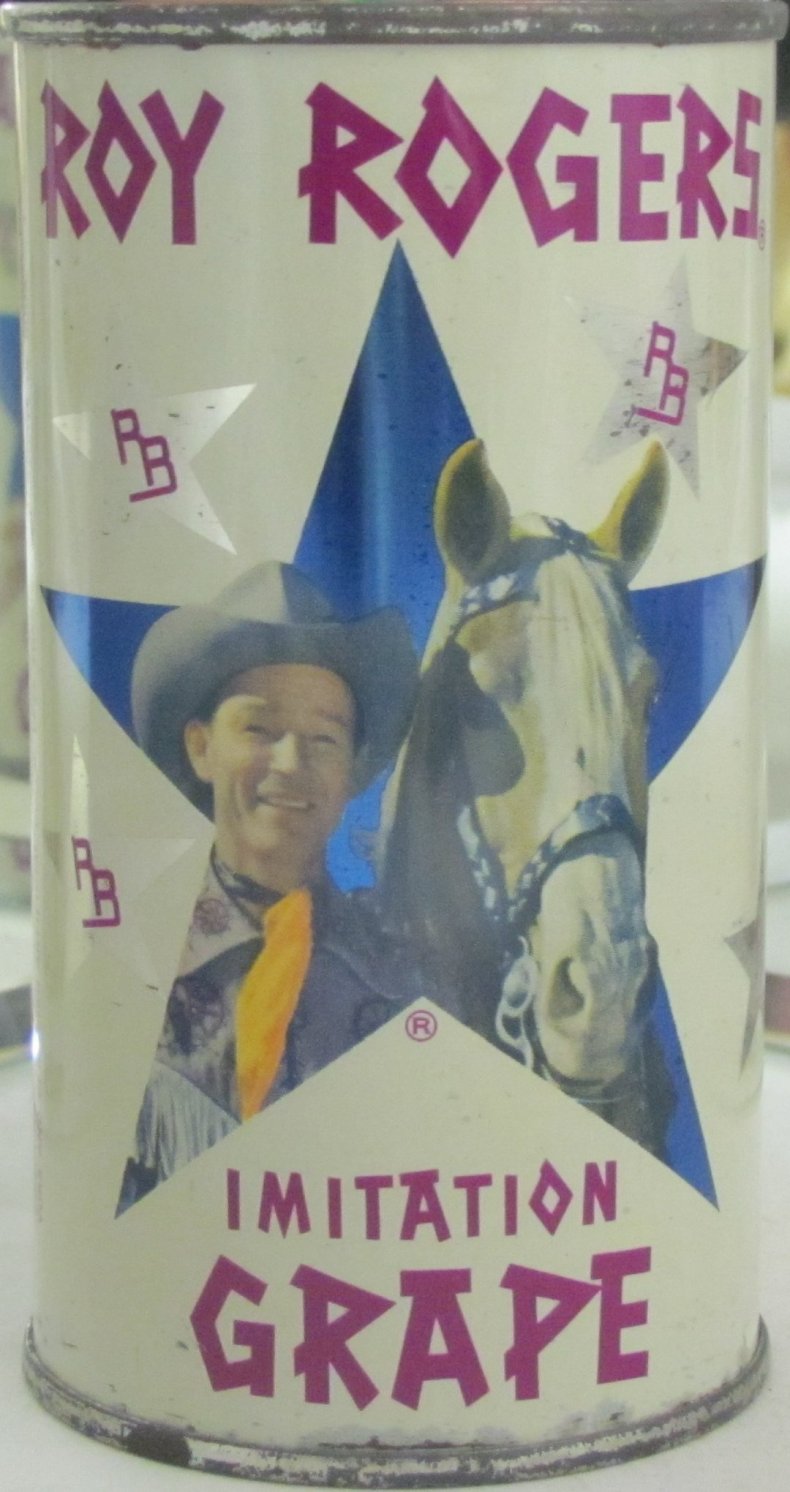 Also reportedly worth in the region of $3,000 is this Roy Rogers soda pop can, though to date from approximately 1966.
Roy Rogers was a singer who became known as one of the most popular Western stars of his era.
9. Big Wilt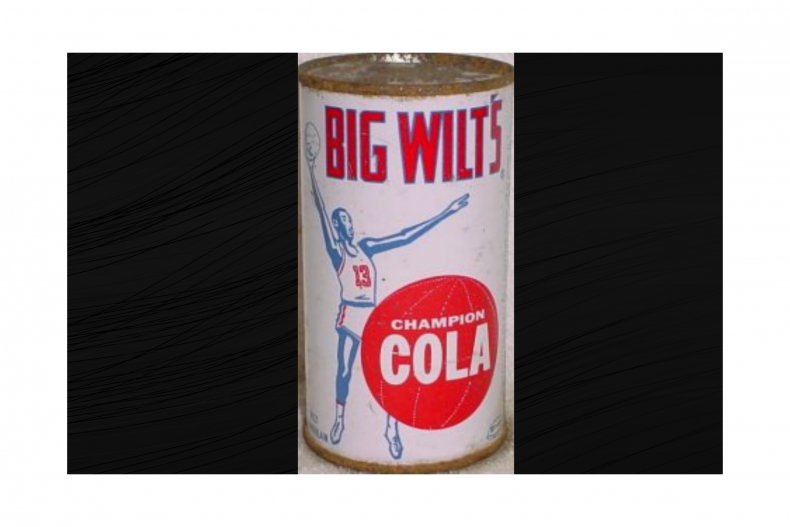 Another spectacular example in Dave Tanner's soda collection was produced by the All Pro Bottling Company of New York, featuring an illustration of a young NBA great Wilt Chamberlain.
Tanner said: "Only one example of this can has been found so far. A nice example would easily bring in excess of $2,500."
10. U-Zo Grape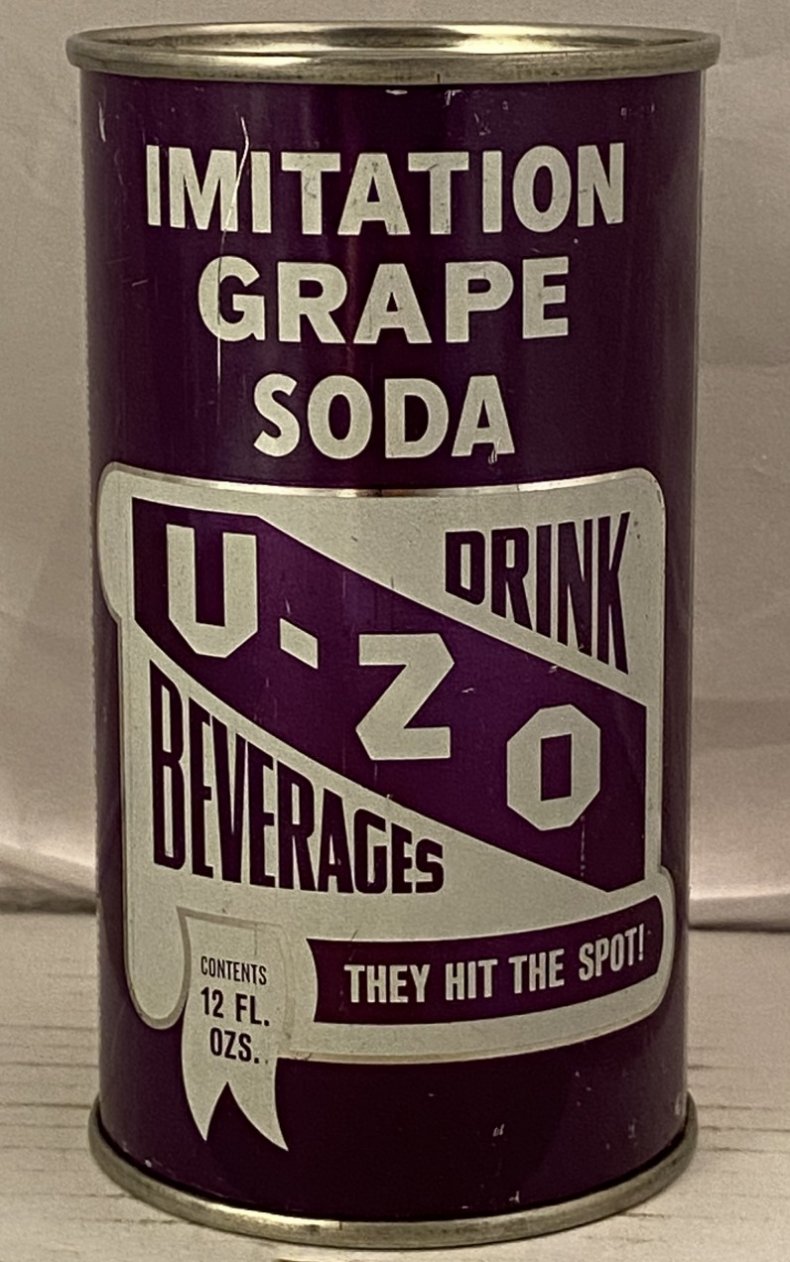 The Seven-Up Bottling Company in Eunice, LA served five local parishes, bottling, and canning several different brands of soda, including Nichol Kola, 7-Up, Kist, and Mustang punch.
Tanner said: "This U-Zo Grape is the only known example featuring the plant's founder Sam Uzzo's personal brand and is valued in the $2,000 to $3,000 range.
11. Mi-Ame Orange Flavor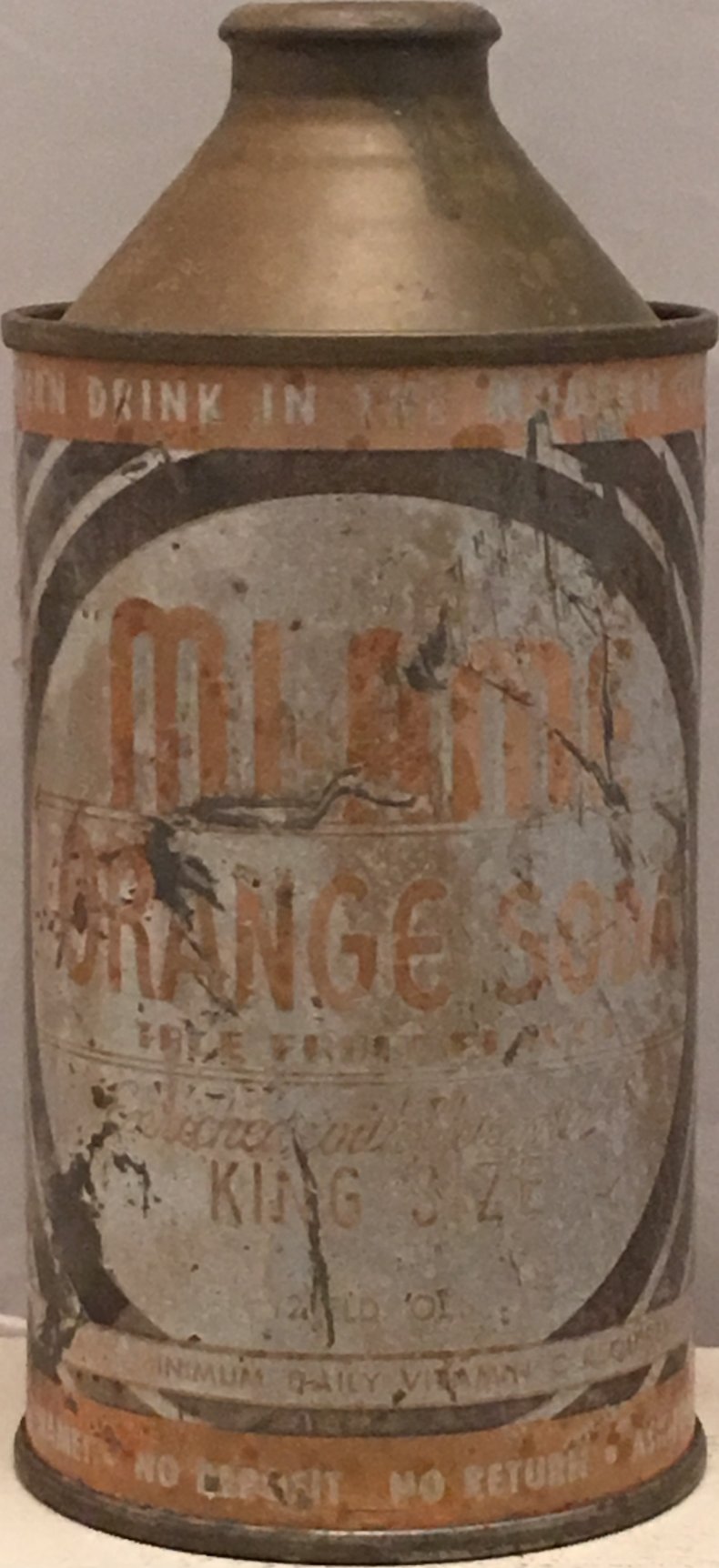 Company records show Mi-Ame Beverage come into existence in December 1952, selling cans for 10 cents apiece or $1.90 for a 24 pack, before the firm folded just years later.
Tanner said: "Two very off-grade examples have been found in the last several years, a root beer and this example of an orange [pictured].
"This particular can was found in a park in Miami in the 1970s. If one were found in good shape, it would certainly push the $5,000 mark."
12. Donald Duck Lemon-Lime Soda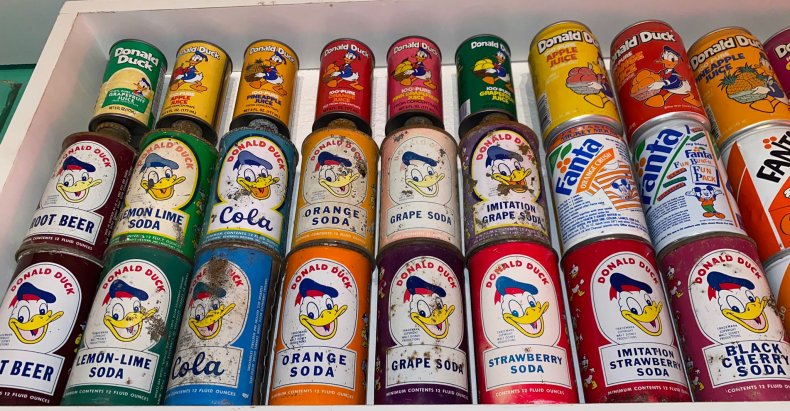 Donald Duck Soft Drinks is a line of soda from General Beverages, Inc. introduced in the 1940s and included flavors such as Lemon Lime, Grape, Orange, Strawberry, Black Cherry, Root Beer, Cola and Ginger Ale, before being discontinued in the late 1950s.
Soda marketing in the 1950s and 1960s witnessed quite a few such graphic designs, cleverly targeting the children's' market.
13. Bubble Up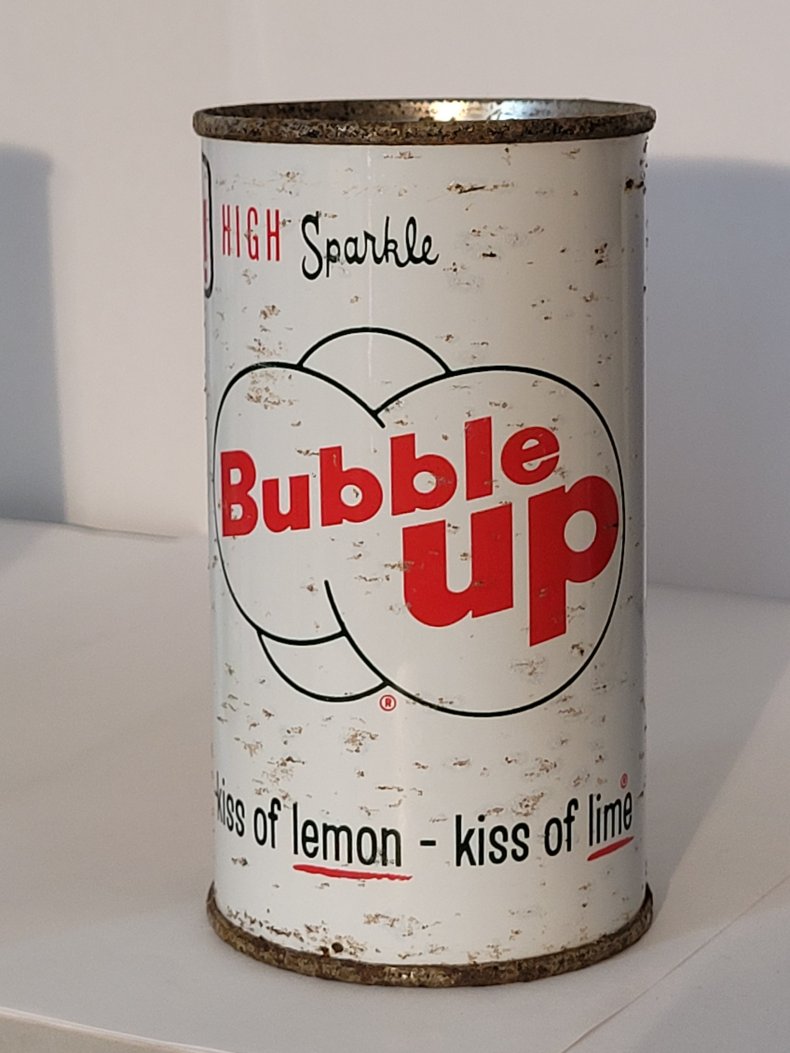 Bubble Up is a lemon-lime soft drink brand created in 1919, by Sweet Valley Products Co. and popularized by the company's "kiss of lemon, kiss of lime" advertising slogan.
Then sometime in the early to mid-1960s, the soda's new owners the Bubble Up Corp were forced to file for bankruptcy in 1970.
14. Uptown Lemon Soda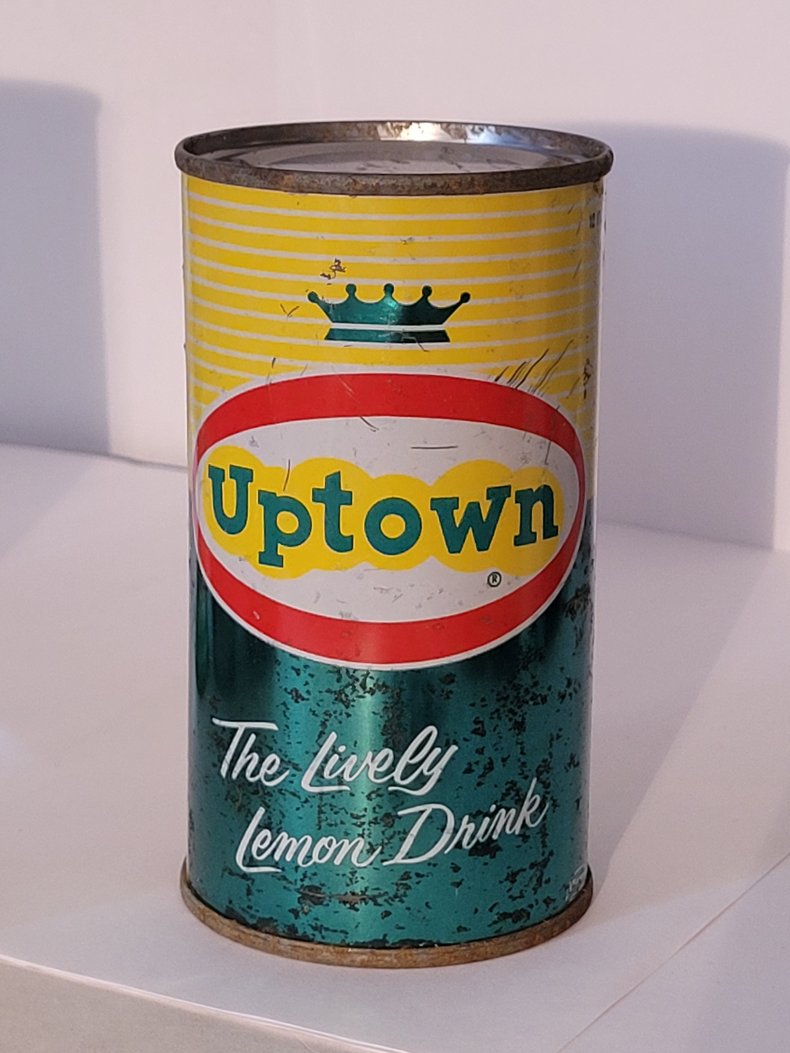 Soda can collector Regan Fanning told Newsweek: "Uptown was a brand made by Graf's Beverages of Milwaukee. It was made in Toledo, Ohio."
The colorful 12 Fl Oz flat top soda can held lemonade billed as "the Lively Lemon Drink."
15. Pop-O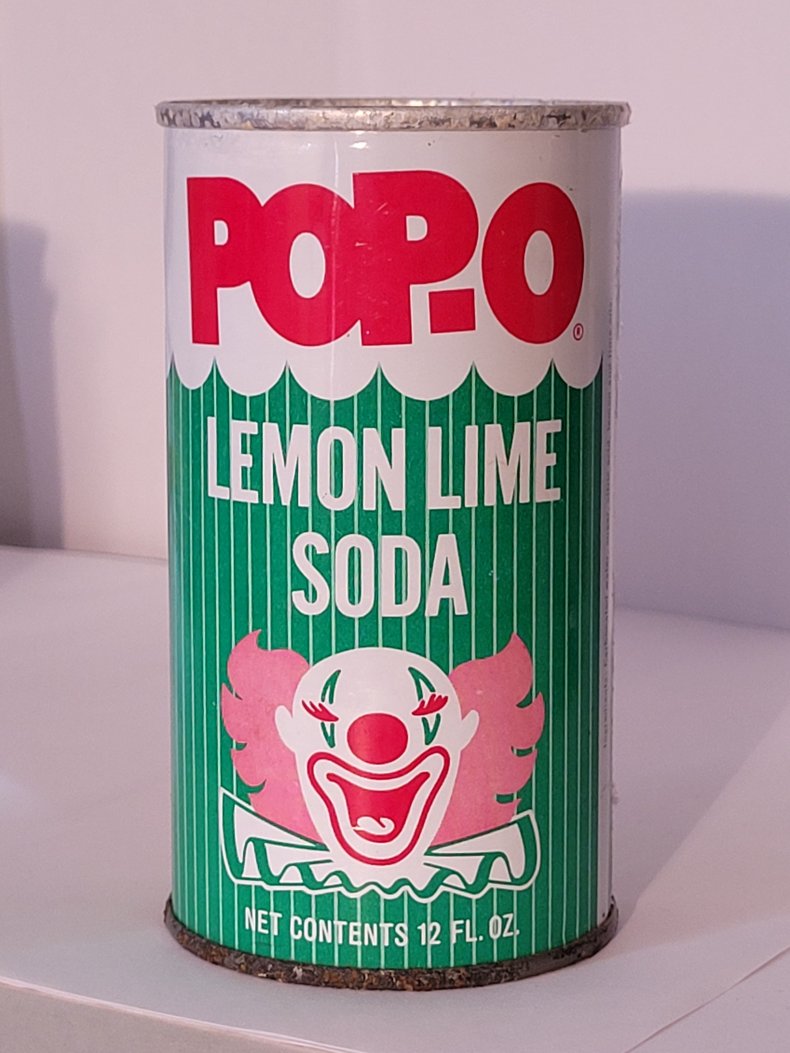 Fanning, who found this can with his metal detector in the western part of the U.S., said: "Pop-O was a grocery store brand out of Richmond, CA made for United Grocers."
These can bear the soda drink brand's distinctive laughing clown motif along with a characteristic 1950s color design.
16. Allen's Grape / Apple Cherry Cocktail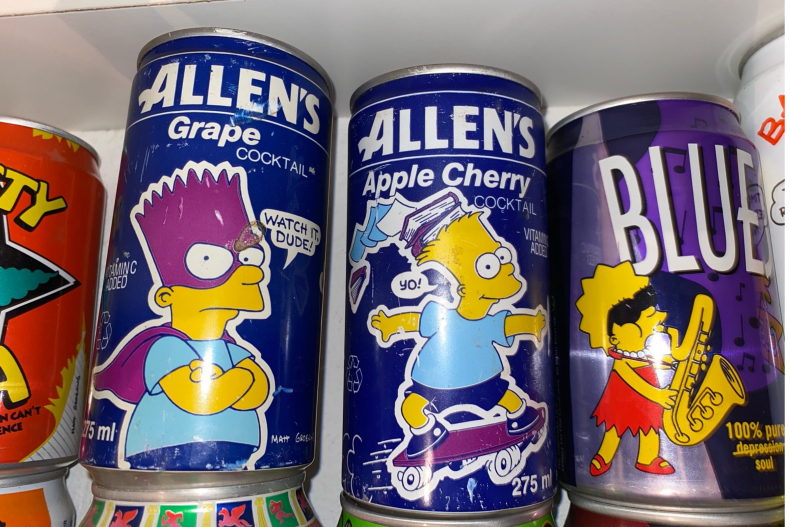 Allen's brand of grape flavoured soda was marketed for Canada and issued in 1991.
Collector Eduardo Bastos, who has amassed more than 6,00 cans in 25 years, was drawn to these limited edition containers featuring The Simpsons characters.
17. Diet Hubba Bubba Soda Can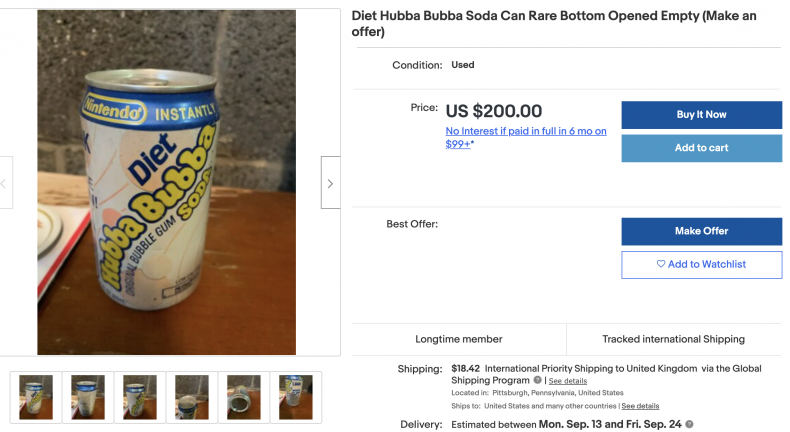 Diet Hubba Bubba Bubble Gum Soda was a pink soft drink manufactured with a license from The Wrigley Company, the maker of Hubba Bubba bubble gum. This is the diet version of the drink.
The listing on eBay, which has a reserve price of $200, states: "The product has been discontinued for unknown reasons.
"The soda was sold worldwide and now has a petition online of loyalists to bring it back again."
18. Coca-Cola BlaK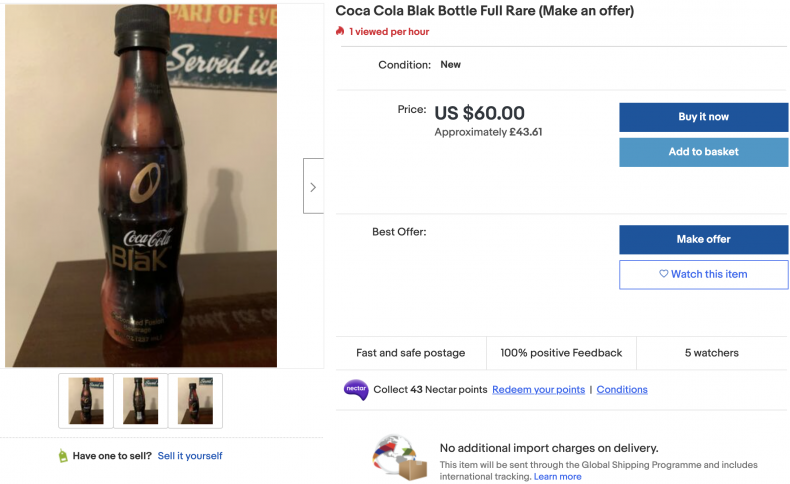 Coca-Cola BlaK was a coffee-flavored soda introduced by the manufacturer in 2006 and discontinued a short while later, in 2008.
Nancy Quan, Coca-Cola's Chief Technical Officer has suggested the soda's infamous failure was simply a case of bad timing.
She told CNN Business: "That was a trend before its time. I don't think people were ready to have a coffee portfolio within the Coca-Cola brand."
19. Crystal Pepsi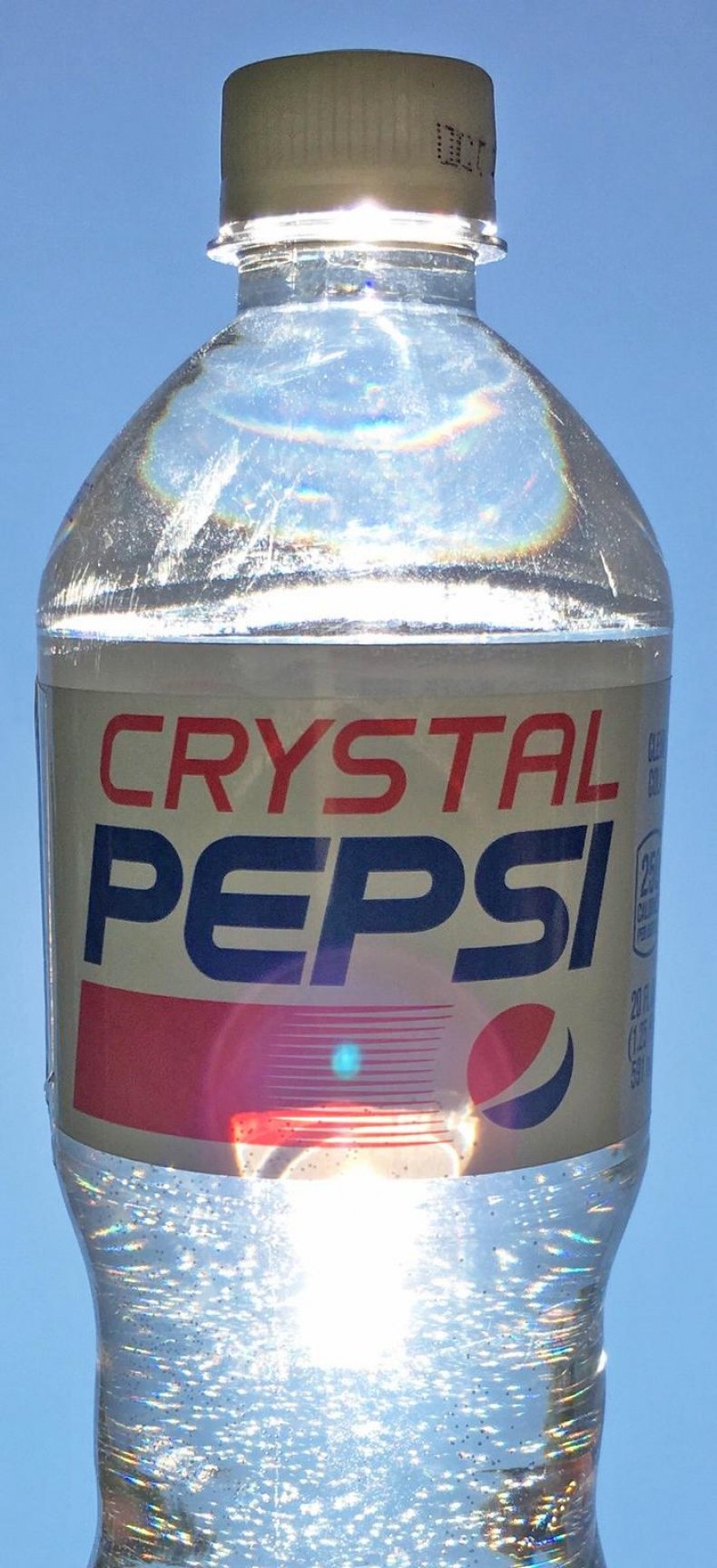 PepsiCo's clear soda drink was first sold in Europe in the early 1990s and began to become available in the U.S. and Canada from 1992 to 1994, with brief re-releases throughout the mid-2010s.
Yum! Brands chairman David C. Novak, credited with introducing the Crystal Pepsi concept, later admitted the transparent drink suffered from brutal marketing campaigns from its competitor Coke's Tab soda.
20. Sprite Remix
Sprite Remix was a line of colorless, caffeine-free sodas very popular for a time in the early years of the millennium.
However, despite building an army of devotees to the soda, the brand was discontinued in 2005 due to poor sales in the U.S and Canada.