Who is Sofia Juarez? Here's What We Know About Missing Girl in TikTok Probe
A TikTok video could hold the key to an unsolved abduction from nearly two decades ago, police in Washington state have said.
Sofia Lucerno Juarez has not been seen or heard from since she went missing in 2003 at the age of four in Kennewick in a case that shook her community.
However, a video posted on the social media platform of an interview with a woman in a town square in Mexico has provided a new lead in the case.
In the clip filmed in March in Culiacán, Sinaloa state, the woman is asked how she feels about her next birthday.
She replied that she was 22 years old and had been kidnapped and that she did not know where she was from, adding that if her relatives are watching, they should come and get her.
In a bid to appeal for public information in the case, Kennewick police department had launched a website that contained age progression images and it has resulted in dozens of tips.
TikTok users noticed the woman in the video looked similar to the missing girl. In a statement, police said it was aware of the TikTok video and that an "investigation is being conducted into that," CNN reported.
Kennewick Police special investigator Al Wehner said police had contacted the TikTok personality whom he did not name and who is helping try to locate the woman interviewed. Much hinges on whether they can find her and conduct a DNA test, Wehner added.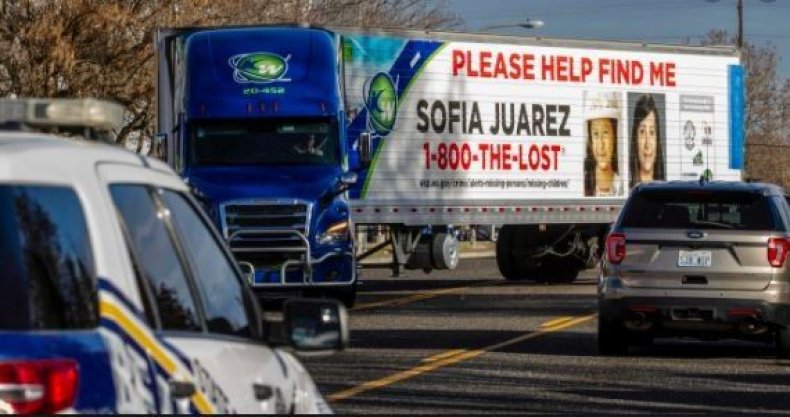 The Kennewick police website outlines the details of the disappearance. It said on February 4, 2003, one day before her fifth birthday, Sofia was abducted between 8 p.m. and 9.15 p.m. as she walked along the 100 block of E. 15th Avenue, towards S. Washington Street, in Kennewick.
At the time of her disappearance, she had been living with her mother, Maria Juarez, her grandmother, and a number of aunts and uncles in the 100 block of E. 15th Avenue.
Police believe she was abducted after she tried to follow her grandmother's boyfriend to a store, after she realized he had left without her. "Her mother went to her grave not knowing what happened to Sofia," the page said, describing the girl as "a beacon of sunshine who had a bright and innocent life stolen from her."
"Her family, friends and community have lived under a dark cloud since she was taken from us. Sofia was, and still is, loved by all who knew her," it added.
Lt. Aaron Clem, a spokesman with the city's police department, told NBC News: "This is one of those cases that everybody in our community knows exactly what they were doing when she went missing.
"The ultimate goal is to get her identified and have her voluntarily give us a DNA sample," Clem added.
When contacted for further comment on Saturday, Kennewick Police told Newsweek there were no new updates or information.